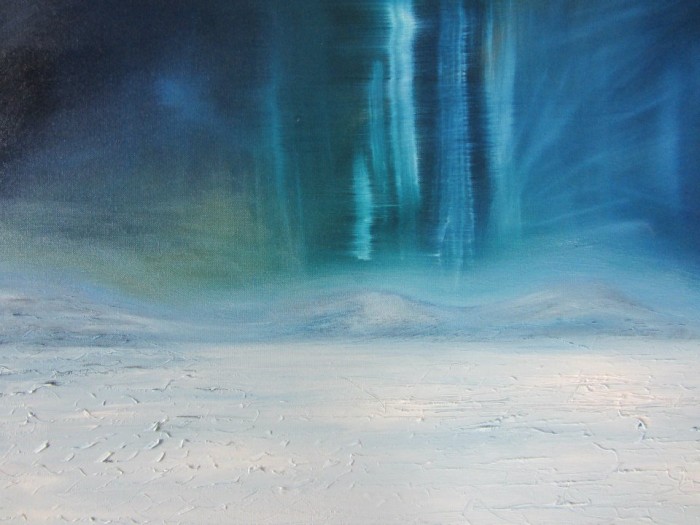 The soul hears past the loud and obnoxious. It knows there is little substance in clamor. It does not detour just to stumble drunkenly down the stairs for there is little down there. Nor does it crawl over others to be at the top of the stairs for there is little there too. The soul stops short of should and shame, as well as the several stillborn statements about the surface of things. The soul seeks to know much more than all of this. So I'll take an ice pick from my pocket and chip away at this encaustic topic.
Looking up at the northern lights they show me how to pull down insight as they glides and shimmering stride across the silent night. They dance to sparse sounds of scarcity while reflecting luminous volumes of affluentry. They do not dim even with the new understandings of science. Rather, drive shafts of color through the black igniting a new conscious act. Though eventually the veils of turquoise will drop, in the meantime, we can revel in the not so dark. And revel we will, as we pull down veil by veil the obnoxious clamoring of mind's hammer to nail.
And with all those tiny birds frozen in the tundra spreading their icy wings – how they cut at my feet and cause wound to sting. I ache for the sparkling soft kind of snow; the kind that sifts down on my hair like sugar. The kind my mother's signing could sow. Teaching me how to quiet clattering minds and to lift my heart out of its grind. But all those tiny birds, twittering just to tweet and flapping just to flip – how they tear at my frail slip. It's innocent and sweet but my soul yearns for a song that it can repeat. So I will say it again, that my soul needs song, a silent song of spirit gliding over and around the starry stairs of the sky, ever so light and long.
Archetypally yours,
Heather Wulfers, ATR-BC, LPAT, LPCC
Heather is an archetypal art therapist, clinical supervisor and course instructor in Santa Fe, NM. She serves as Secretary for the New Mexico Art Therapy Association, teaches Archetypal Psychology at Southwestern College and acts as Coordinator at Southwestern Counseling Center where she has been since 2007. Feel free to view her website for more.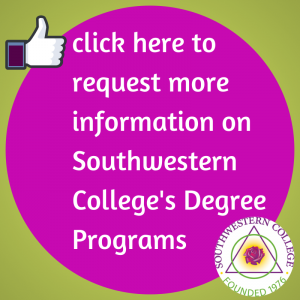 About the Moderator