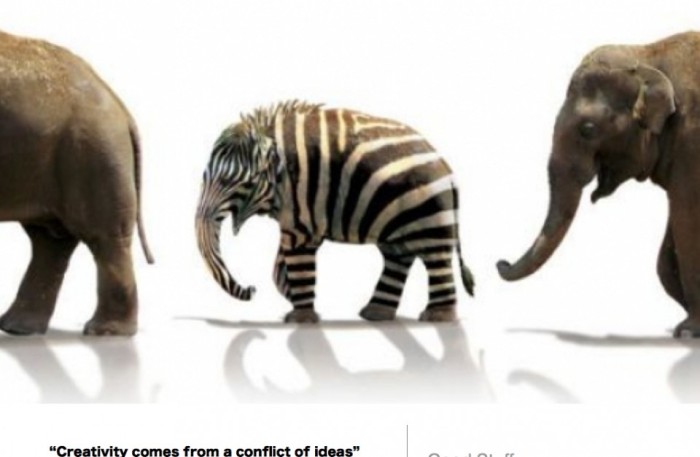 Whether One Believes in One Life or Multiple Lives Causes Facebook Battles
Almost every big discussion, every argument, every philosophical diatribe, every socio-economic harangue, every position taken on social issues, even medical and "mental health" issues, seems to depend, ultimately, on where you stand on this issue:
Do you believe that we live one life, in this body, in this specific bag of bones we are calling Jim Nolan? And do you believe that that is all there is, the entire enchilada, and then we either 1) croak and that's that, or 2)we go to some variation of A Good Place, or A Bad Place?
OR
Something else? Something like we live multiple lives, maybe ten, maybe thousands, and our energy/soul/essence/whatever gets passed along into pure positive energy, re-emerging into some other life or energy form, or whatever language you like.
If you subscribe to Door #1, then the whole story is book-ended more or less by your birth and your "death." That is all you get– everything must be explained or explainable within that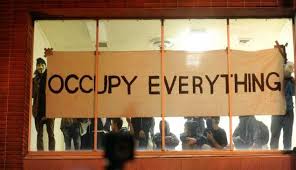 model, within that time frame. All meaning has to be derived from the perspective that this is your one and only life. Christianity (most of it) likes this version of things. We get one shot, we live it, judgment is passed, move to eternity place. Curiously, atheists like Door #1 too, but from a different angle.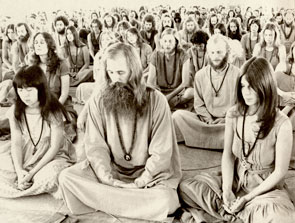 Door #2 leaves open the possibility that what appears to be, or is interpreted to be, "bad stuff", from the mundane perspective of this life, might have a different, or greater, or more noble, or more sensible explanation within a context of multiple lives and energies/essences/souls that move on after having dropped this body, this form.
As a parallel, within the "mundane world view", there are diseases that are, relatively speaking, "better" to get at a young age. Even though they seem "terrible" at the time, you are better off as an adult for having had them as a kid. And while you are losing your "baby teeth", it probably seems like a "bad thing", but given the full developmental picture of the human being, it is not—it is "normal."
So, too, with Door #2, there is the possibility that in the hypothetical "developmental picture of the soul", there are lifetimes which appear to be painful, or life experiences that appear to be painful, or awful, when they happen, but viewed from 36,000 feet, can be seen as part of the journey of the soul over a lifetime, or over many lifetimes. They would be viewed as opportunities to learn a specific lesson, have a particular experience, and not as bad things at all, in the big picture. Hinduism, Buddhism, Abraham and many others lean in this direction.
Meditation This point of view is what allows some people to approach death, or cancer, or war, or what have you, with a philosophical eye and perspective which does not make those phenomena "evil", or something to be feared and fought. Batting in the first inning has a different meaning than hitting with two outs in the bottom of the ninth. In the one situation, you believe you have multiple opportunities to get things done, and in the latter there is the urgency of "this is it–this is my one and only chance, and I cannot not get it right." Door #2 and Door #1.
And remember, in the Bhagavad Gita, Krishna urges Arjuna on to battle, to slaughter his loved ones, based on the idea that this is Arjuna's dharma, his soul's work, and it has been destined forever that he find himself in this place, and do his job. It is not a bad thing. In fact, Krishna suggests, it has already happened.
So what looks like Social Injustice from the viewpoint of Door #1, or tragic, or catastrophic, might be chicken pox, or losing a little league game from the perspective of the journey of the soul. No big dealio.
Let me be clear. Nobody "knows" which perspective is closer to "right", though most of us know we lean in one direction more than the other. And, of course, some subset of us will claim they DO know. Yeah, whatever. Your most sincere "I have an inner knowing" is only a thin coat of spray paint over a strongly held "belief". It is not a "knowing." Sorry.
This discussion gives us a potentially non-pathologizing perspective on how perfectly smart people can look at the same phenomena and view them radically differently. It reminds me of the de-pathologizing power of the Myers-Briggs. We are just different. We hold different beliefs. We view things differently. Not because we are stupid, or trying to be contrarian, but just because we do. I like blue, you prefer red. I believe we get multiple lives, you believe this is the one and only.
Oh, THAT would explain why I might not be as outraged as you are over something going on in some other country, or in Washington, or wherever/whatever. Maybe I see it OCcupyas the unfolding of a thousand years of a soul's journey, and only a relatively inconsequential event or phenomenon, and you see it as something we must legislate about immediately, and protest against, and stop now, at all costs. It would make sense that we have different responses, given the backdrop of beliefs against which our respective actions occur.
Of course, when you cannot see simple "differences", you will tend to be judgmental, and blame people for being apathetic, or letting evil get the upper hand, or being socially irresponsible. From the other side, the Door #2 folks may look on condescendingly when Door #1 folks view a soul's stubbed toe as a great big deal. I mean, c'mon, dude, all real adults know (as you toddlers do not), that a stubbed toe hurts like hell for 20 seconds, fades by 85% in two minutes, and is a mere memory in five. Why are you guys getting all worked up about one more oil spill, or a deadbeat dad? This desert used to be an ocean. Yeah, it dried up. So freaking what? Why don't you look for the over-arching pattern, the deeper learning? Both sides can be equally dismissive of the other's perspective.
This is just an invitation for us to at least CONSIDER that people who do not do what we think they should be doing, or act the way we think they should be acting, and who are not outraged when we think they should be, or vice versa, are simply moving through the world from a different set of assumptions.
There are whole cultures, and ancient wisdom traditions that could be lined up on both sides of this issue. Of course, each "side" can end up frustrated with the other, but an open mind and heart toward these human differences might help diminish that frustration just a little bit…We might find a bridge instead of a chasm. We might have fewer pitched battles over politics, OBamacare, Monsanto, and so on on Facebook. (Yeah, probably not. Just a fantasy.)
Anyway, let's try to be curious and respectful, rather than frustrated and judgmental. We are all doing the best we can, based on our core beliefs about these issues…That is a good thing…That is to be appreciated, and admired, even when the position the other takes seems opposite of ours…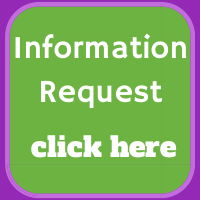 About the Moderator