Written by Mary Edson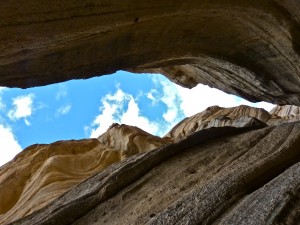 "Strolling on, it seems to me that the strangeness and wonder of existence are emphasized here, in the desert, by the comparative sparsity of the flora and fauna: life not crowded upon life as in other places but scattered abroad in spareness and simplicity, with a generous gift of space for each herb and bush and tree, each stem of grass, so that the living organism stands out bold and brave and vivid against the lifeless sand and barren rock. The extreme clarity of the desert light is equaled by the extreme individuation of desert life forms. Love flowers best in openness and freedom." -Edward Abbey, from his book Desert Solitaire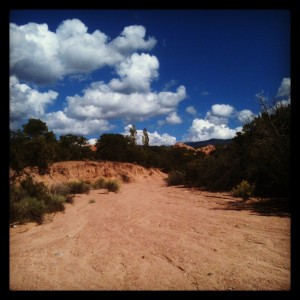 Moving from the lush mountains of North Carolina to the high desert of Santa Fe, initially struck fear in me. The first time I drove into Santa Fe, I was combating the idea that I may someday live here, with my inner, enormous voice shouting, "humans should not live in the desert!" I could not shake the feeling. A friend of mine offered up some useful advice: "read Desert Solitaire by Edward Abbey." My friend claimed that this book, an ode to the desert, would entice and inspire me, that it would embed beauty where it had previously been barren.
To my surprise, she was right. The browns have turned into sun kissed magenta, earthen orange and blood red. The arroyos (dried upriver beds) no longer appear desolate, The winding paths of soft sand are littered with treasures: stones, fossils and feathers. From the mountains to the the valleys, the desert is loaded with stunning visuals.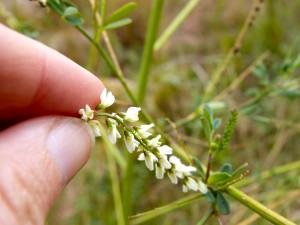 It is flowers that I have always and continue to be most interested in. As Ralph Waldo Emerson states, "flowers…are a proud assertion that a ray of beauty out values all the utilities of the world." There is nothing like the beauty of a single flower. Finding flowers in the desert is exceptionally palatable. Struck by the existence of a single flower, I am compelled to document them. I photograph them, making sure to get an image of both the flower and petal structure. I make note of if the petals are irregular, if the flower is single or part of a cluster or umbel. I ask myself if the leaves on the stem are opposite or alternate and if the leaves are smooth or serrated. I write notes about the environment. Where am I? What time of year is it? What is the elevation? Am I close to water? To ensure that I am paying close attention, I paint the flower in my journal. I consult books, online resources and other people and in turn, I am rewarded with meeting the flower, by name, for the first time.
What are some of your favorite desert wildflowers? Please share!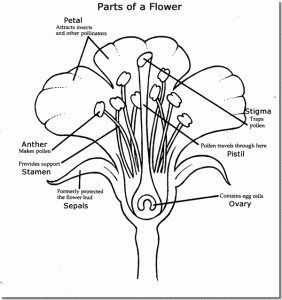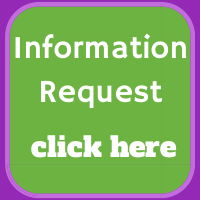 About the Moderator