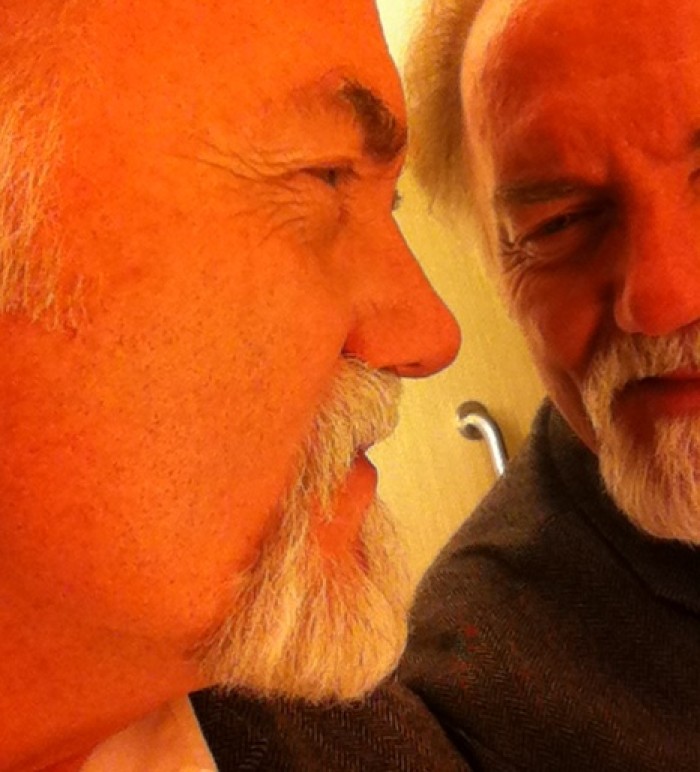 Diversity is a complicated topic. (You know it's complicated when we start hearing ourselves saying nonsensical things like "Arturo is diverse.")
As therapists or therapists-in-training, we all know (or should) that every single encounter we have is a cross-cultural one, differing in degree, but cross-cultural nonetheless. My 66 year old brother did not grow up in the same culture as my 53 year old brother. One was born to naïve 23 year old parents around the time India gained, and Tibet lost their independence, Israel gained a homeland, Harry S. Truman was president, and color TV was not commercially available. That brother had no male siblings for 5 years. The younger brother was born to very experienced and tired 36 year old parents, around the time the first man went into space, when President Kennedy had just created the Peace Corps, when West Side Story was at the movies, and benzodiazepines were being discovered. He had three older male siblings right from the get go, and a sister to boot.
Not even close. Brian went away to college when Marty was 5. One born in '48 (three years after my PTSD'd dad came back from WWII) and one in '61 (as we were increasing the troops in Vietnam). Different cultures. Something to think about. Gives "multicultural" a different twist than what we are used to.
The only time it is uni-cultural is when I am talking to myself, and even then it seems like there are multiple factions involved. Next Up: "What 'Counts' as Diversity?"
Jim Nolan, Celt.
About the Moderator