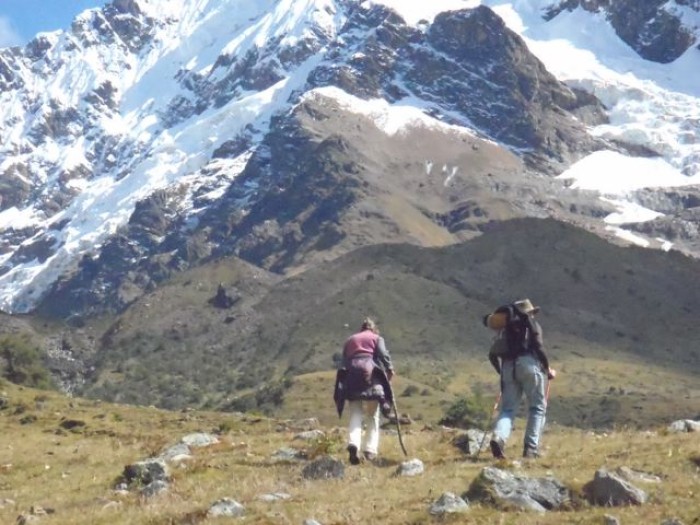 Two graduate students from Southwestern College, Cordell Baker and Sara Williams, will provide therapeutic expressive arts and other personal growth activities for the children of Maras, Peru starting in October 2011.
Maras is a very poor village in the Peruvian highlands located near Cusco at 13,000 feet. The villagers depend almost solely upon agriculture for their livelihoods and recently the water table has dropped significantly resulting in far fewer crops. A project has been started by the Andean Research Institute to bring needed services and skill-building to the children and adults in the village. Children in Maras receive only a few years of schooling and most cannot afford to continue school or vocational training. There are no mental health services in the village, although there is a nurse. Both the nurse and local teachers indicate a need for therapeutic services, so on that basis, SWC and ARI have cooperatively developed an internship program which can address the needs of the children in a way that does not threaten local values or understandings.
Our pioneering interns, Cordell and Sara, are prepared to work in small groups or one-on-one with the children who will be referred to them by teachers. Games, arts and crafts, and other activities will be made available, and the interns will work in cooperation with a local volunteer art teacher. The art teacher will teach the children basic painting skills on Saturdays. During the week, Cordell and Sara will provide expressive arts activities. The combination of skills training and self-expression is in direct response to the request of the village parents as well as the cultural understandings provided by the nurse, teachers, and village coordinator. In the highly communal Quechua culture, people do not view children as having individual issues. Thus, needs sometimes go unmet. With this understanding, our interns can respond appropriately to the community they are working in, as well as meet some of the needs that have been identified by the nurse and teachers.
Feedback and evaluation of the internship program will be ongoing. Interns, teachers, the nurse, the local coordinator, and parents will regularly be asked to tell the College and ARI what is working for the children and the community, and what is not.
The intent is to hone and refine the program thus demonstrating utmost respect and responsiveness to the needs and values of the Quechua people, while providing SWC interns a rare opportunity to work cross-culturally, become fluent in Spanish, and above all to be of service in the world.
A special opportunity to work ceremonially with local Paqos (mountain shamans) will also be available to the interns. The spiritual cosmology of the Andes is exceedingly rich and our interns will be able to develop a deeper understanding of the people they are working with as well as expand their own spirituality by participating in healing ceremony in local sacred sites with altomisayoks and pampamisoyoks of the Andean lineage.
About the Moderator