Alumni Updates – 1994 Graduates
Home

›

Alumni Updates – 1994 Graduates
Share this:
Lynn Bishop is currently teaching English at the first Asian Waldorf High School located in Taiwan. Lynn also lectures on art therapy, teaches sandtray techniques, and leads workshops in integrated health care with her husband, Yung-Sen Chen, a classically trained doctor of Chinese medicine. Lynn reflected, "The keenly honed skill of observing with an open heart, first developed during my years at Southwestern, has given me a way to be present and to share in a culture where I do not yet speak the language. This is my daily practice."
Janna Kipness is a therapist with Presbyterian Medical Services at the College of Santa Fe and has a private practice.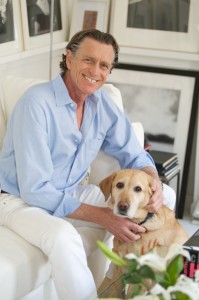 Robert Levithan, I graduated from SWC in 1994 when my life-expectancy was two years. I am happy to report that medical breakthroughs have helped me to be in near-perfect health for over 17 years.
This chapter of my life, in my native New York City include facilitating groups at Friends In Deed, a crisis center for people dealing with life-threatening illness and grief, a private practice as a NYS licensed Counselor
and writing: My book THE NEW 60: Outliving yourself and Reinventing a Future has been in print for almost a year (available as a book or download from Amazon.com). I have written columns for Oprah as THE DESIGN SHRINK and for OUT and THE ADVOCATE. I am currently writing a sex and relationship advice column, BAD BEHAVIOR with Bobby Levithan THE SEXUAL ETHICIST. I am working on a memoir and a children's book based on the life of my companion, Sophie, a former seeing-eye dog. Life is wonderful!
Robert Levithan
38 Macdougal Street, 4 A, NYC 10012
robertlevithan.com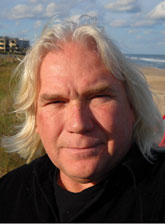 John Seniff, M.A. Two trips…one trip to Mumbai and Ganeshpuri, India. The other, camping and hiking into areas of rock art in W. Texas. I am working on a third book (not quite sure of title yet), hoping it will be ready by summer. The initial part of the book will be about the three poisons mentioned in Buddhism. I continue to live in Ponte Vedra Beach, Florida, partly taking care of my mother and having private therapy practice. Do a lot of swimming…(and floating), and just now got back into tennis.
John Seniff has also authored a book with Ashley Neal titled Beyond Religion, an engaging and profound series of spiritual talks between two priests, one Episcopal and the other Zen-Buddhist). It can be found at www.infinitypublishing.com.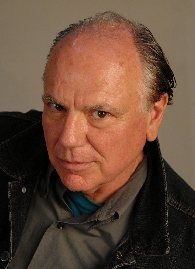 Arthur Panaro
In the early '90's wondering where to study, I discussed this with Robert Waterman. He said, "Just look at where you keep showing up." That "where" was SWC, and I was graduated with MA in counseling in 1994.
La Nueva Vida was my first placement; then St. Francis Academy, both agencies servicing youth and families. Next, and at the other end of the spectrum was Ayudantes, with adults being treated with Methadone.
Since January 2001, I have practiced at The Life Link / La Luz and Training Institute in Santa Fe. Here I treat the challenged homeless, the self-referred, and Federal and state probationers. It is a rich treatment environment in which we offer evidence based REBT. To client's I also offer the transpersonal perspective I learned at SWC; EMDR; Moral Reconation Therapy; Community Reinforcement Approach and Family Therapy; Trauma Informed Therapy.
Freud and his followers have become interesting to me, especially Jung and Adler, and their predecessor Nietzsche. Existential therapy is a wonder with stimulating insights for my clients and myself, as is also Recovery, Inc. of Dr. Abraham A. Low.
SantaFe.com Live Work Play Stay has been good enough to publish my blog, which I invite you all to view. There is a piece recalling my study with Dr. Waterman.   http://www.santafe.com/blogs/arthurpanaro