Alumni Updates – 2002 Graduates
Home

›

Alumni Updates – 2002 Graduates
Share this:
Janice Barsky was quoted extensively in an article about pet loss in the Albuquerque Tribune.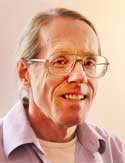 Lee Cartwright maintains a private practice in Santa Fe, NM. He developed Shifting Consciousness through Dimensions (SCtD), a neurological system for transforming trauma and personal limitations. He has written and self-published three books on SCtD. Lee was a frequent lecturer at Southwestern College and at our Transformation and Healing Conference. Lee passed away in 2020.
The Qi to Unlocking Trauma and Limiting Behaviors
Neurological Approaches to Dream Work, Art and Sandplay
The Body Evolving Spirit
Robin Clarke has been working as a counselor for Pojoaque High School. She is getting married to Joseph Core and will be moving to Germany with her daughter and new husband.
 Sean Clarke is working at the Life Healing Center.
 Linda Frank is working with the developmentally disabled in Albuquerque as bilingual art and behavior therapist and also works as a bilingual art psychotherapist at the Santa Fe Rape Crisis and Trauma Treatment Center. She is participating in an 8 week class called Sexuality and Relationships in educating clients that are developmentally disabled.
 Kristina Gilliam is living in Chicago and working in home-based art therapy with children in foster care. For the last year and a half Kristina has worked for Cook County Juvenile Probation in a gender-responsive program for female offenders. She is a probation officer/ art therapist/ group facilitator.
 Greg Guerin has a new job in the Student Development & Counseling Center at LSU in Shreveport.
Catherine Hiesiger recently attended a workshop in Albuquerque on borderline personality disorder that was truly insightful concerning treatment of a disorder often dreaded and largely stigmatized by the therapeutic community.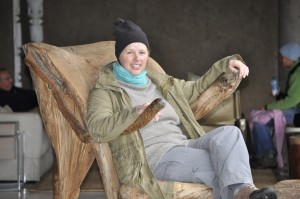 Kristin Sellke Koepke
I graduated from Southwestern in 2002 with my MA in Art Therapy. Since then I have lived in Illinois, Tennessee, and Wisconsin. I have spent most of my career working with children and adolescents, many of them in the foster care system. I am now an independent contractor in a private practice just outside of Milwaukee, Wisconsin. I continue to work with children and adolescents, as well as adults. I have developed an interest and further training in attachment therapy and looking at how attachments effect the relationships we have with others. This continues my work with foster children as well as those that have been adopted. I continue to use my art therapy skills and I am a Licensed Professional Counselor. I just finished up an art therapy group with adults creating mandalas. The clinic I work in is the only licensed clinic in Wisconsin that is holistic and does Intensive Outpatient Program for adult drug and alcohol. Most of my colleagues are certified in AODA and I work in collaboration with them through my art therapy skills, knowledge, and board certification, including being a holistic for the IOP. The clinic also has 4 psychiatrists and we have regular collaboration with them. It is a great working environment that is multi-faceted and we use a team approach.
www.westgroveclinic.com
KristinSKoepke@gmail.com
Jim Lynch has a past life regression therapy practice in Lahaina, Maui, Hawaii. Jim is also painting and fishing the island seas and beaches. Jim would love to hear from his class mates: Jim@drjimlynch.com: 808 344 4048, 249 Front Street, Lahaina, HI 96761
Shara Moscinska has opened her own practice, the Placitas Healing Center. She specializes in transformational counseling to support soul-centered living using Noetic Field Therapy.
            From Heartlink, Spring 2004.