Counseling Jobs: Brought to You by Southwestern College
Home

›

Counseling Jobs: Brought to You by Southwestern College
Share this:
WELCOME! Southwestern College/New Earth Institute is increasing its commitment to helping those who have a calling in the Helping Professions. In addition to the Conscious Entrepreneurship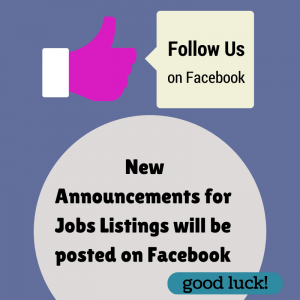 offerings, which are aimed to help you learn the business of the mental health business, this page will help you identify where the Counseling jobs are, all over the United States. We hope you find this useful, and that you tell
your friends and colleagues about it as well. Feel free to re-post this page or share it in social media, and thanks for stopping by…Oh, and have you noticed how many more jobs would be available to you if you got the Alcohol and Drug Abuse License? Wow. That widens the job market a lot!
Current Mental Health Counseling Jobs 2018
Alabama:
Alaska:
https://jobs.centene.com/job/elmendorf-air-force-base/military-family-life-counselor-mflc/17169/9403217?src=JB-10067#job-content
Arizona:
Arkansas:
California:
Colorado:
Connecticut:
Delaware:
Florida:
Georgia:
Hawaii:
Idaho:
Illinois:
Indiana:
Iowa:
Kansas:
Kentucky:
Louisiana:
Maine:
https://www.vacareers.va.gov/job-search/job-detail.asp?job=353208&utm_source=indeed.com&utm_medium=jobboard&utm_content=511143300&utm_campaign=none&utm_term=licensedprofessionalmentalhealthcounselorlpmhc
https://www.sweetserjobs.org/careers/Careers.aspx?adata=EH%2bzdvH5wtaxhpCMYNzEb1kjvMxRNEpRwVSxPYYx28rES3Opva8d7SPTJ3j5ub1Dr7n%2bG55Rdi%2f477DqMhAF4cWGEyank8R9Zx4alYzE58riALoF4cgCVuxpKkzSdvdZIpWJ7Z%2fFJ01DiDik78XjWyVJnzb7MmA2mOviFfPRct1IJEyrgxBN795qVOf7vXj1WQ%3d%3d
Maryland:
Massachusetts:
Michigan:
Minnesota:
Mississippi:
https://jobs.centene.com/job/gulfport/military-family-life-counselor/17169/9582448?src=JB-10067#job-content
Missouri:
Montana:
Nebraska:
Nevada:
New Hampshire:
New Jersey:
New Mexico:
New York:
North Carolina:
North Dakota:
Ohio:
Oklahoma:
Oregon:
Pennsylvania:
Rhode Island:
South Carolina:
South Dakota:
Tennessee:
Texas:
Utah:
Vermont:
Virginia:
Washington:
West Virginia:
https://workforcenow.adp.com/mascsr/default/mdf/recruitment/recruitment.html?cid=91de1330-3d27-413b-a138-a3d9005618ee&jobId=205404&source=IN
Wisconsin:
https://www.indeed.com/viewjob?jk=2d03892438dede16&from=cobra&tk=1cpk2t07o2049002&iaal=1