Children's Mental Health Class Descriptions
Home

›

Children's Mental Health Class Descriptions
Share this: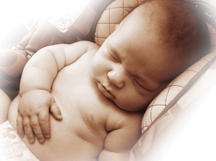 Infant Mental Health An exploration of the working definition and essential professional competencies; infant development and observation skills, brain development, sensory and regulatory systems, attachment and relationship formation. Theory to Practice: Ghosts in the Nursery Trauma, attachment disruptions and early relationship derailment: What these issues look like in infants, and mental health treatment approaches. Pre-requisite: Infant Mental Health Create A Story: A Transpersonal Process with Children Using the Four Universal Healing Principles; dancing, singing, story and silence, participants will learn how to help children language their experience in new and meaningful ways. The "Create a Story Assessment Tool," a 5-drawing directive will be explored. Interdisciplinary Intervention Model for Pervasive Development Disorders A versatile approach that concurrently considers each of the deficits associated with Autism Spectrum Disorder, while also integrating the challenges and strengths unique to each individual. The course will include diagnostics, assessment,   understanding behaviors and skill acquisition.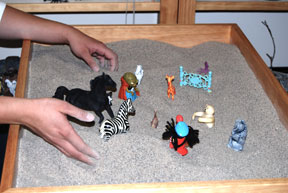 Sand Tray/Sandplay with Children and Adolescents The experience of making sand trays will allow participants the opportunity to understand the process. Children readily express themselves in visual language and the availability of figures and a sand try offers immediate access to play, communication, and story. Adolescents often struggle with therapy – sandplay and sand tray facilitate the conversation. Didactic and case material will add to the experiential aspect of the course, defining the differences between sand tray and sandplay, and providing theoretical and experiential knowledge.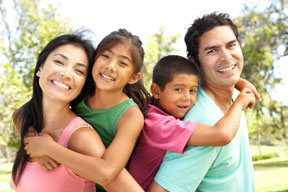 Therapeutic Art Making with Families In the context of the development and nurturing of the therapeutic family relationship, participants will explore the use of art-based genograms, family time lines, boundary experientials and games. Participants will learn strength-based concepts for family communication, through playful, art-based activities. Current Concepts in Child Development This course highlights issues related to child development, attachment-related theories, current research in child brain development and issues related to trauma experienced in childhood. Assessment and treatment modalities for elementary school age children will be discussed.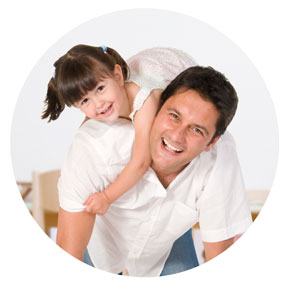 Making Healing Contact with Children Through Play Therapy A focus on the Child Centered approach to Play Therapy with emphasis on developing the necessary skills to conduct a play session, themes in children's play, the stages of therapy, and the materials needed. Participants will be actively involved through the use of videotaped play therapy sessions, and role play situations with each other. The didactic material will be presented with opportunities to discuss and ask questions. Filial Family Therapy Filial Family Therapy combines play therapy with family therapy. It is an intervention into the relationship between a child and his/her parents. Its goals are to: 1. Eliminate the symptomatic behaviors of the child, 2. develop effective parenting skills, and 3. establish healthy parent/child interactions. Parents are integral to the therapeutic process and become co-therapists for the child's emotional and behavioral issues. Pre-requisite: Making Healing Contact with Children Through Play Therapy.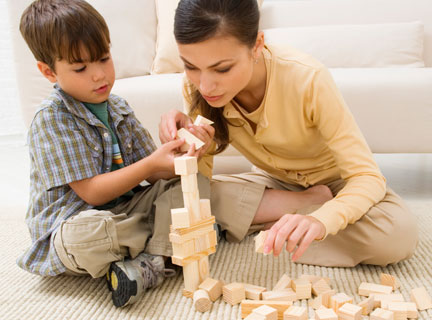 Working with Youth The developmental milestones of adolescence and recent neuroscience findings about the "teenage brain" will be taught. Building rapport, trust/relational issues with youth age 13 – 23 will be explored. The course will include therapy processes of progression and regression, goal attainment or rearrangement, integration, rites of passage and closure. Ethical guidelines and safe emotional and physical boundaries with youth will be discussed. Dialectical Behavioral Therapy with Families Presents an overview of DBT principles and core skills in the areas of mindfulness, distress tolerance, emotion regulation, interpersonal effectiveness, and validation. While most DBT trainings are taught with a focus on the individual client, this course will apply the treatment to working with parents, their children and extended families, as well as adapting adult skills to children. Working with Youth Regarding Gender and Sexuality Participants will learn more about the complexities involved in helping youth explore GLBTQ issues. The development of sexual orientation, gender identity, bullying and suicide prevention will be some of the important themes of this course.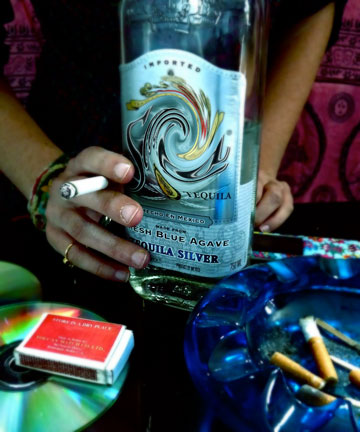 Substance Abuse Prevention and Intervention with Kids The issues related to substance abuse are complex and often embedded in family and community life. Youth seem to be experimenting with a wider range of substances earlier than ever before. Prevention and Treatment strategies will be explored, using a variety of modalities. Loss in a Child's World Stepping into the world of a grieving child or adolescent offers a unique opportunity to touch a life and transform grief into healing and health. Theoretical concepts, including the role resiliency plays in the healing process for children, as well as developmental distinctions of childhood grief are presented. The participants will learn experiential methods of play and creativity, which foster a healthy and age appropriate grieving process. Working with families who are grieving will be discussed and therapeutic strategies provided.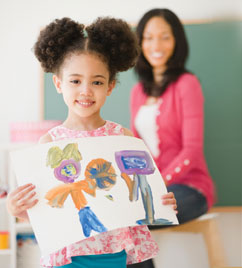 Making Art With Kids Everyone does it – making art with kids is fun. This course will ground the experience in childhood development and meaningful art exploration, and will offer hands-on experience in art making for participants. We will tackle the issue of the "fine line" – what's the difference between playing with art and kids, and doing art therapy with kids? This course is appropriate for people who work with or want to work with kids.