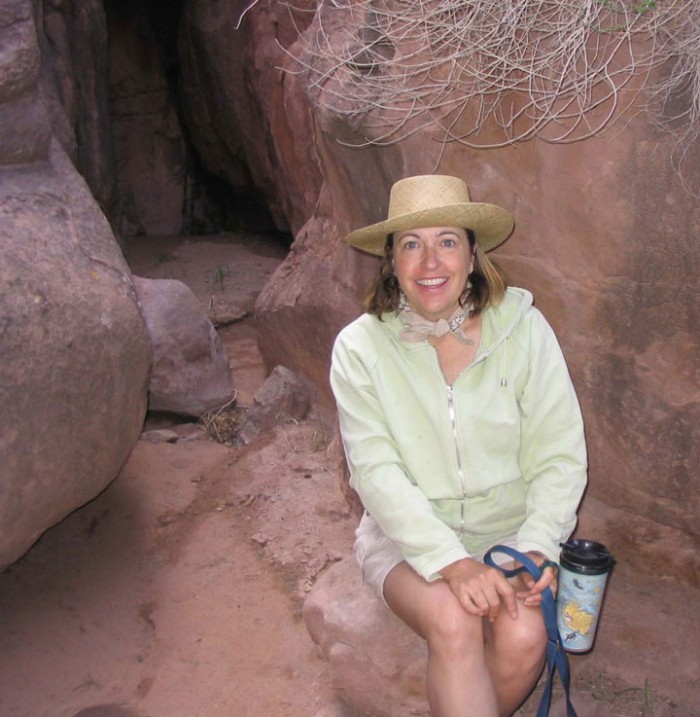 I am going on my ninth year here at SWC and I remember very well when I arrived in Santa Fe. I came from Friday Harbor where I had been overseeing a whale adoption program featuring the resident orca pods in the Salish Sea (Puget Sound). How did a trained counselor end up working with orcas? That is a story in itself. But after some time on the island I knew I needed to get back to the mainland and new horizons. I had planned to relocate to California or Colorado but ended up in New Mexico. The state is a bit sneaky that way…it kind of creeps up on you and taps you on the shoulder and asks…"why not here?" and suddenly there you are! SWC was no different. I saw the ad in the paper and noticed that I had an immediate intuitive response…yep…this is the place. And so…my journey began.
SWC is a small college. There are a couple acres with 6 buildings, a garden, labyrinth, and fire pit. We have a small staff who have mostly all been here for over 5 years. We "get" the plan for the school. We know it is all about transformation and training therapists. We love the students who come here – they are creative, independent, courageous and fun. We all seem to be on the path for transformation and creativity. It creates camaraderie, understanding and an overall pleasant environment to be in during the day.
The staff – they work hard and love to laugh. We also love dogs (with one or two cats added for good measure). My dogs are named Suki and Kioko and there is a photo of them right here on my mouse pad as I write this. Thanks Mom!  I have a counseling degree and I also have intuitive healing training that I received for five years some time ago. I have always been interested in counseling and intuitive healing rounds it out for me in a unique way.
About the Moderator