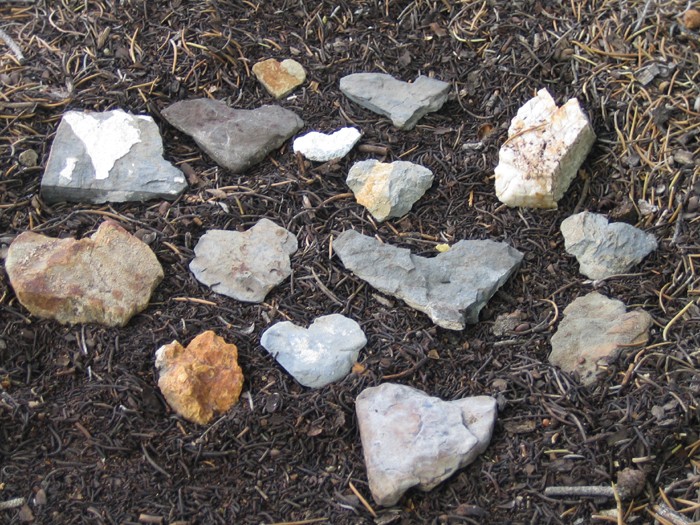 There is a great potential for transformation when you bring the heart into your awareness. The heart is the mediator between our emotional body and our mind. As one goes inward, the heart offers the potential for self forgiveness and compassion. Having access to the heart enables you to love yourself as well as others. Recently, I had a conversation with someone about her heart and her struggle to try and open it more.
How do we close off our hearts? I think it commonly happens when we have been hurt again and again. We do not consciously shut off our heart from others …it happens over time, and suddenly one day we realize that we no longer have access to our heart. This is felt on a body level as well as intuitively and I imagine that this contributes to the physical diseases of the heart that are so common in our society today.
In mindfulness, we can commune with the heart. Sensing into the heart, feel how open or closed it is. If it seems to be closed, you cannot coerce it open. Believe me, I have tried.  Instead, just be with the heart. Sit and acknowledge the resistance to its opening. Recognize that it closed for good reasons: for self protection.  As you breathe….breathe in and settle into the area of your heart.  Thank your heart for all of its efforts. Breathe in acceptance… breathe out hurt… Breathe in tenderness, breathe out pain… Breathe in forgiveness … breathe out rejection.  As you continue to breathe, be aware of exhaling out negativity   Finally, breathe in Love….breathe out love. Be with your heart.
Bless your heart.
About the Moderator