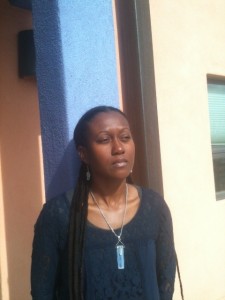 As soon as I received the email about the Annual Transformation and Healing Conference presented by the New Earth Institute of SWC, ten light bulbs flashed on right above my head. I knew without a doubt, even if I had to move mountains, rivers, lakes and streams that I was going to be involved in the experience! Of course, when these declarations were made I was still living in Tallahassee, Florida and hadn't packed a single box or bubble wrapped anything for my journey to grad school. I had  tremendous faith that everything would fall into place…
There were so many awesome workshops and lectures during the conference that ideally I would have loved to have attended every one of them. I signed up for…The Psychology of the Night: Creative Participation in Life through Astrology with Jason Holley; …and the Eagle Will Fly with the Condor with Carol Parker and Niccole Toral; and Attachment, Attunement and Emotional Regulation with Robert Weisz. My workshop classes were filled with SWC alumni! I was surprised to meet so many people working in the therapeutic field that had also attended SWC. They were here in the flesh, talk about a living legacy!
During the outdoor workshop with Carol and Niccole, we took part in ancient traditional healing ceremonies of North and South America. What an honor it was to be there joining my prayers with the others helping to bring positive transformation to the earth. Robert Weisz gifted every participant with a phenomenal packet of information on Mindfulness-Based Emotional Processing and Practical Neuroscience. I learned that different emotions can be experienced in different parts of the body simultaneously. Wow! Jason Holley led us through the cycles and mirroring of astrological patterns with insight, honesty and lots of humor.  Attending this special conference definitely helped me on my own path of transformation and healing; I'm really looking forward to the next one! Thank you Katherine Ninos, Director of the New Earth Institute; this amazing program reached out to me all the way to Florida and I won't forget it!
Natascha Holmes aka Floating on the Wings of Transformation
About the Moderator