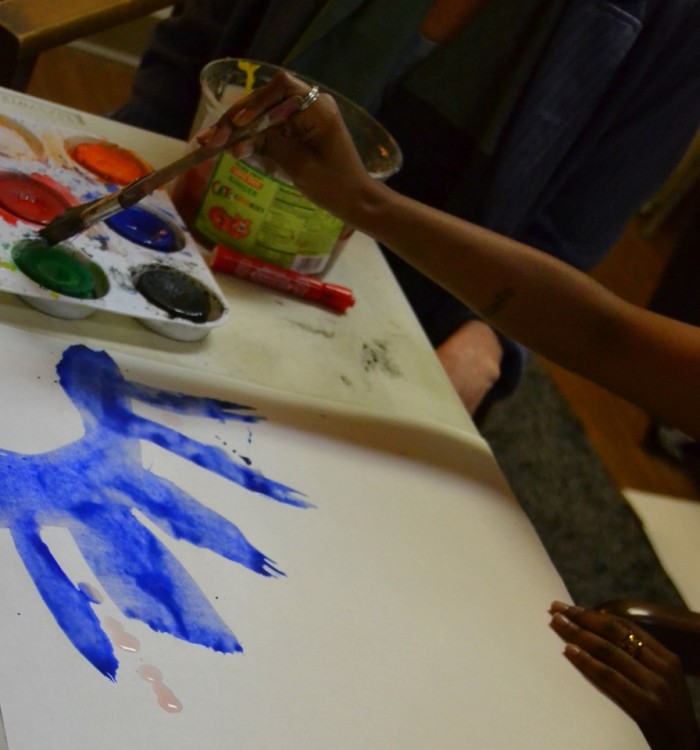 If you are seriously thinking of going to graduate school in Art Therapy, please do yourself a favor and read this note in its entirety.
Hi, my name is Jim Nolan, and I am president of Southwestern College. I have been tracking this issue very closely, as it is immensely important to the leadership and the board of trustees at this school. You have also heard the national news calling for degrees that actually have a better chance of leading to gainful employment. So have we. And we are listening.
Here is the reality of the matter. The number of "Art Therapy jobs" in the world is comparatively small compared to the number of "Counseling jobs where you can use your Art Therapy training and skills." That is not necessarily terrific news for Art Therapy, overall. But I don't need to like what is going on in the world—I just need to know what is going on, and be responsive to it on behalf of our College, students, our prospective students (you), and our graduates.
Some people in the field choose to focus on the relative shortage of jobs specifically calling for Art Therapy credentials and training. Given that Art Therapy is a distinctly licensed profession in only five or so states (New Mexico was the first), that is not surprising. It IS the case that there are some states which will license Art Therapists as Creative Arts Therapists or as Counselors, because they view Art Therapy as a "related discipline". But if you take the narrow view, looking only at a very strict definition of "Art Therapy Jobs", you could manage to get yourself discouraged and give up your dream of doing Art Therapy for a living.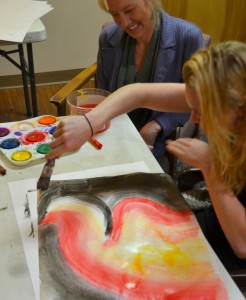 But you don't have to give up your dream. There is another view, another strategy that we at Southwestern College have created which leaves you with much more room for options. Our students are very happy about it.
At Southwestern College, the degree you will receive will be a Master of Arts in Art Therapy/Counseling, a title or designation given us by the Higher Learning Commission, which oversees the accreditation of all schools in the United States. This is a somewhat unusual designation. It means you graduate from Southwestern College with eligibility to sit for licensure not only in Art Therapy (in states that offer that license), but with eligibility to sit for Counseling licensure in many states (be sure to check with any state that interests you) . Frankly, graduates of straight Art Therapy programs may not be able to do that.
So, as I mentioned, if you are only eligible for specifically designated Art Therapy jobs, you could get discouraged at times with what seems like a relative scarcity of such jobs. And that is why you can Google "Can I get a job as an Art Therapist?" and find articles that are not terribly optimistic. There are even Art Therapists who are very unhappy that an Art therapist would even ACCEPT a job as a Counselor. They think Art Therapists should stay loyal to their discipline.
I have to tell you, Southwestern College has a lot of graduates from the Art Therapy/Counseling program who would disagree VIGOROUSLY with that point of view. Many of them work as Art Therapists, and many are actively using art therapy while working as a Licensed Professional Counselor. They are EXTRAORDINARILY appreciative that they were able to earn the credentials as both Art Therapist and Counselor, and have probably five to ten times the number of job options they would have had if restricted only to Art Therapy jobs. Seriously.
So if you want a MUCH wider career field of dreams, then Southwestern College is clearly an option you should consider.
Also, we offer six Professional Certificate Programs (Children's Mental Health, Trauma, Grief and Renewal, and others) and we recently added an Addictions certificate (which would open you up to even MORE job opportunities…)
Let me say this bluntly: Going through graduate school and graduating with an Art Therapy/Counseling master's degree, with a certificate in Children's Mental Health, or training in Addictions would be extremely different, career-wise, from graduating from another school with a master's degree in only Art Therapy.
Worlds apart.
Factor in, too, that you will be studying in the second largest art market in the United States, surrounded by the kind of natural beauty that attracted Georgia O'Keeffe and Ansel Adams, and you have yourself a formidable graduate school option at Southwestern College. 
For more information about jobs in Art Therapy and Counseling, see THIS JOB PAGE, where we regularly update opportunities out in the world for our graduates.
I hope you have found this useful. We work very hard to look out for the best interests of our students and graduates, to make their degree and experience as valuable as possible for making their career dreams come true. I believe that Southwestern College is on the cutting edge in taking responsibility for helping our students find meaningful and sustainable careers. At the following URL, read about a number of our graduates, where they are working, the careers they are building. I hope you find that inspiring.
One last light bulb just went off for me. One reason Southwestern College might have a different take than some other folks in the field, is that, as our logo reads, we are a "Consciousness-Centered Graduate School for Counseling and Art Therapy." For us, the preeminent point to any and all of these conversations is that we are here to transform consciousness and to help people and the world.  That is why most of us originally wanted to be in the helping professions. And that is our bottom line. The politics and professional discussions, (sometimes arguments and throwdowns), about the relative merits and the differential effectiveness of this or that therapy or modality are decidedly second tier for us. And I happen to believe, with luminary Dr. Jerome Frank, that often the stated and posited reasons offered to "explain" the effectiveness of any approach reflect the biases of the researcher and the research design. I also believe that, despite what passes for "evidence" in social science research, the real key to change is to be found in the intentions and consciousness of both the client and the therapist, in the readiness of the client for the change, and in the energetic dance they create between them.
So if we seem to care more about changing the world, and less about disciplinary boundaries and territories, well, it's because we do.
And I hope to see you here in Santa Fe soon…
Oh, and here are some Art Therapy blog posts from our students and faculty….
Warmly,
Jim Nolan, President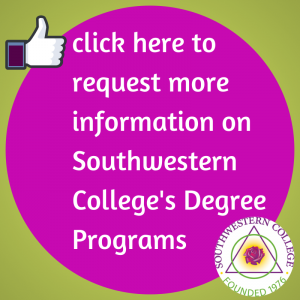 About the Moderator