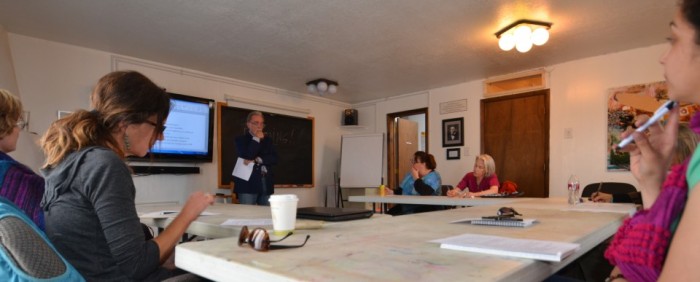 Today, about a dozen of us gathered, as part of the Conscious Entrepreneurship initiative at Southwestern College, for a workshop on "Blogging" as a way of self or institutional branding, building one's practice (therapy, consulting, coaching, whatever), and for becoming a Thought Leader/Influencer/Conversation Starter in our respective fields of passion, interest and/or expertise.
Fact is, I went about a million miles an hour, as it felt like there was so much to cover in an hour and a half or so. I trusted people would follow, and if they did not, and the point was important, that they would slow me down and ask. And they did. (Smart students….)
We have done workshops on Linked In, Social Media in General, Pinterest, The Nuts and Bolts of Private Practice, Ethics and Social Media and lots of individual one on one consultations about various aspects of Social Media, Branding, and building your own web presence and business in this new, and as yet, un-articulated economy.
It has been great. People seemed to love it, and it is very practical. This is one way we are "building jobs" in Counseling or Art Therapy. Instead of ONLY waiting for somebody outside to create the jobs for us, and then invite us in, another option is to create something, and make what you want to have happen, happen.
This appears to be a very significant part of the New Economic Order. More and more, this is the way opportunities are going to happen. I do not know of another graduate school in the mental health fields that is doing this, and we are proud that we are.
I hope that we at Southwestern College continue to post the jobs we DO know about, no matter the specifics, and help our students (and anybody, really–the workshops are not limited to SWC people) to create opportunities out there in this New Economic Order.
There is always more, I get that. My efforts do not always yield a "job" for any given individual, but they have for some. And it feels good. I hope others are inspired by our efforts, and share even BETTER ways to create jobs, or help Art Therapists and Counselors find or create jobs.
It takes a village. But not a divided village. That actually works against us….
Warmly,
President Jim Nolan
Southwestern College
Santa Fe, New Mexico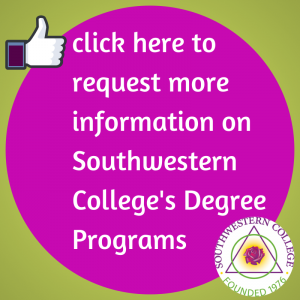 About the Moderator