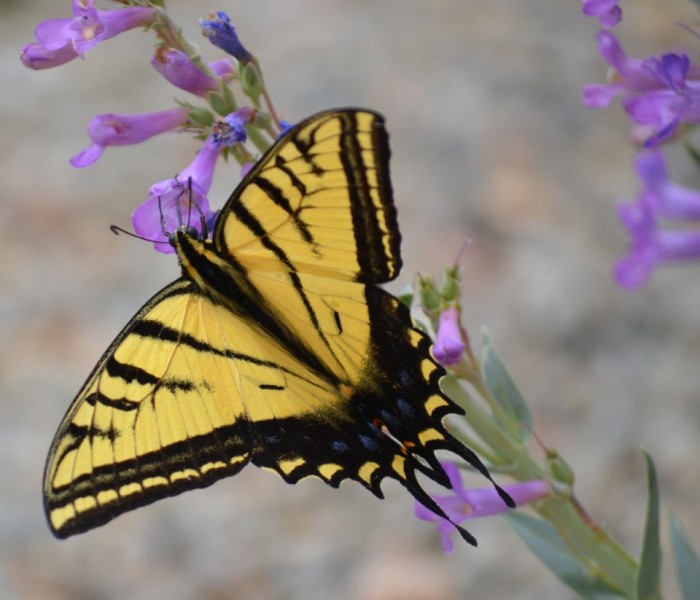 Therapists Have Long Lived Where the Business World Just Bought Land…
Recently, in an O'Hare Airport bookstore, I was looking through the Business section, which is also where Social Media books tend to live.
Totally amazing.
The "New Business Sensibility" is emerging—it is an epic change. And Social Media is the cause, the effect, and the driver of this change.
There are a thousand threads to this central thesis, but one of the great archetypal David and Goliath-esque themes is this:
Big Business treats Little Person badly. Little Person asks Big Business for a fair resolution to the problem. Big Business tells Little Person to go blow. Little Person takes her/his case to Social Media, creating viral videos, Tweets and blogs, and half the western world comes down on Big Business, which finally gives in and acts honorably, more or less, albeit under pressure. We all love the story, and have through all of literary history.
What's that got to do with therapists? Well, once the Corporate and/or Business world "got" that bad energy and deadly Social Media-based and driven press could be mobilized against them at the drop of a hat (VERY unlike the past, where Little Person had no leverage), they realized "Oh, crap, the Little Person wrestled the gun out of our hands!" Little Person says "We don't want the gun. We want you to listen, to act honorably, to offer value, to be transparent, and, did we mention, we want you to listen."
Now the Business and Social Media literature (and there is a lot of it) is absolutely littered with books, e-pubs, webinars and so on expressing the New Business Sensibility:
"Treat people good. Listen to them. Collaborate with them. Meet their needs. Do not try to "sell" them anything. Offer and demonstrate value and they will find you. And they will bring friends. If you F up, announce that you have F'd up and ask what you can do to make it right. Learn from your mistakes. Be real. Relationships are everything. Authenticity and transparency and trust are the currency of the realm."
No kidding. That's how they're talking and writing. And those ways of being in the world, the New Business Sensibility, is what therapists have embraced since forever. Therapists are already made this way. We can be teachers and "Thought Leaders" in this brave, uh, "new" world…
And so now we find ourselves on center stage, in the center ring of a great Barnum and Bailey paradigm shift, and it's on all the stations, and everyone's watching.
Left-Brain work is flowing to Asia (they do it cheaper), to technology (it does it faster), and the Right-Brain work remains the piece that cannot so readily be outsourced.
Far out. That's us, folks.
Social Media is not about crass self-promotion, bragging, posting only quotes from your guru at the expense and instead of, intimate conversations. It is not about telling people you're the best and that your therapy cures everything that ails anybody (and it is sad to say that many therapies and so-called healing traditions pretty much claim just that—go pick up a copy of Natural Awakenings.)
The research is clear. People do not believe advertising from a company or service provider anywhere NEAR as much as they do the reviews and reports and experiences of their peers, of people who have used the services or stayed at the hotel, or got therapy from that therapist.
Thus the popularity of Yelp, Trip Advisor and a million more online sites that virtually beg you to evaluate or rate your doctor, your favorite breakfast nook, the local watering hole, the Grand Canyon, The Best Exotic Marigold Hotel, and virtually anything and everything else.
So here is the Social Media Mantra: It sounds a lot like Angeles Arrien's "Fourfold Way":
Show up, Pay Attention, Speak Your Truth, Be Open to Outcomes, but Not Attached to Any Specific Outcome.
Wikinomics are in your favor. Wikinomics is a relatively new alternative paradigm to frank capitalism. It is non-linear, it is not "one hour of work for one hour of pay." It is the Law of Attraction, What Goes Around Comes Around, The Golden Rule, and more.
Therapists have known all of this forever. So have the Ancient Wisdom Traditions. It's why we got in the helping, healing, teaching and serving business in the first place.
We get that this has been a long piece of writing. If you got this far, please "Like" this blog so we know that. We felt that some context for Social Media was needed, and promise we will get to more "hands-on" stuff soon.
We wanted you to know that the world is now shifting toward Right-Brain, toward collaboration instead of just competition, and that it will increasingly embrace the sensibilities of Therapists and Helpers and Healers as time goes on.
Social Media is in the middle of this perfect storm. Welcome. It's an exhilarating place to be…
About the Moderator