As the Paradigm Shifts
Recently there has been a lot of conversation about a Free, Online Master's Degree in Art Therapy. Now, I am an avid reader of Inc., Entrepreneur, Fast Company, The Harvard Business Review, and Mashable, and I have that entrepreneurial buzz in my veins too.
I got to thinkin'…
And I decided to offer some free online degrees myself. I have a Ph.D and have been in lots of leadership positions, so I think I will have the credibility factor going for me. Dr. Nolan's Graduate School. Something like that…I'm still working on the name thing.
So, anyway, first, I notice with dismay the high cost of getting a degree in Surgery. It is unconscionable and outrageous, and the world needs an alternative, and heck, we need more surgeons. Try to get a part removed, say, this week. No way, Jose. Not happening. 
But I got some guys that can do this kind of work, and I can get them to do correspondence courses in the necessary skill sets. This has win-win written all over it. Seriously.
The Master's in Surgery will be free, and probably you can just develop your practice through word of mouth, since we will not exactly be accredited. Start with friends and family, and branch out from there, I'd say. Also, I am thinking "Surgery" might be a proprietary word, and if that turns out to be so, we can do a Master's in Parts Removal and Repair. Same difference.
This is the revolution. This will change everything. I am pretty excited.
Also, sticking with the "Tools and Manual Dexterity Skills" theme, I'm thinking of offering a Master's in Aeronautical Mechanics. All online. I am guessing there is stuff you can read, and probably more You Tubes than you can shake a stick at on this topic. I mean, just think about a plane going down because the nuts and bolts were put on wrong, or some other stupid mechanical issue! That would suck! The world needs this degree, and it needs a place where people can earn the degree without it costing them an arm and a leg. I mean, really. As the newspapers were reporting all last year, college is just too daggone expensive, and my proposal is all about affordability, and high graduation rates, which the Feds want to see from an institution. I think Washington will go for this.
My advisor at The Ohio State University told me again and again—"Nolan, you will learn most of what you need to know AFTER you graduate, so quit doing all those practicum experiences and get yourself a degree, man!" Turns out he was right. No doubt it is the same in Surgery and Aeronautical Mechanics. New theories and best practices probably pop up all the time, so you can pick that stuff up while practicing, kind of like Continuing Ed credits.
We are on to something, here, my friend. Stay tuned. This may be the paradigm shift we have all been waiting for…I have not worked out the money part yet, but hey,  I'm not, like "Numbers Guy"–there are people who know that kind of stuff, and I can probably find them on Craigslist.
Onward through the fog!!
Jonathan Swiftingly,
Dr. Nolan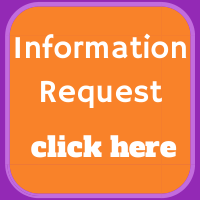 About the Moderator