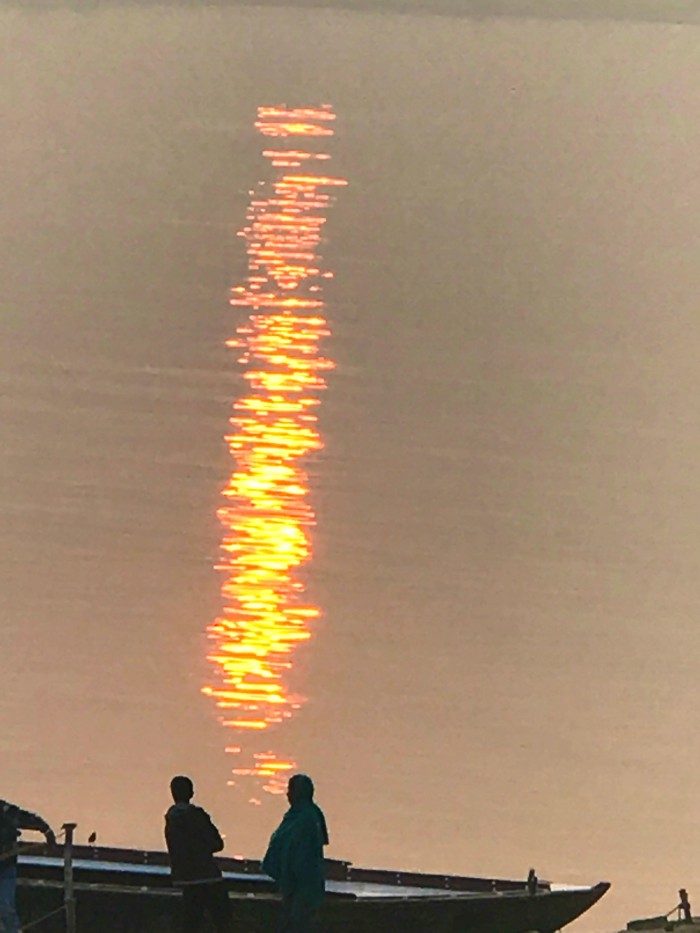 Men Evolving: A Long Road–Part 1
                                                                     –jim nolan
Recent news has had a lot about gender inequalities, and how these are playing out in national politics and the national psyche. We will soon see how that all shows up in the polls and in Washington, but that is not what this piece is about.
This is about me taking a look at my own upbringing, gender-wounding, and how I have worked to enhance my own awareness of the complexities involved with trying to be an evolved and conscious person on the planet.
Perhaps like many of you, I was brought up in a traditional household, a traditional world, where such issues as gender equality and race equality were not really part of the dinner table conversation. I was a straight, White, Irish-American Catholic kid in inner-city Cleveland, among the most privileged people on the planet, with no awareness of that fact. When I was first made aware of the concept, I was genuinely puzzled, as life had not seemed all that easy to me, and I couldn't quite see what the great privilege was of being me.
I came to understand that my puzzlement was largely a function of taking only my own limited perspective and experience  into account. It was only in expanding my willingness and ability to take an empathic, other-centered point of view that I could begin to see that, no matter my own experience, others in the world were thrown a lot more challenges than I. (And experience is always one the greatest teachers. I had to get out beyond my little word in Cleveland to begin to expand my own vision.)
My early experience was this: Men ran everything, or so it seemed. Governments, companies, professional sports, a huge percentage of the entertainment world (the Beatles, the Stones, the Kinds, the Who, Pink Floyd, and on and on and on.) Of course there were exceptions—there were women of power here and there, but to a not very reflective kid, these almost seemed like anomalies. I didn't give it much thought. Nobody did at that time, in my neighborhood, though that was going to change in the later 60's. I did not have any mentors into a more progressive world view. There weren't any where I came from. 
I was not aware, then, that my dad had told my sister that they couldn't help her with College because the boys needed help more, and there wasn't much to go around anyway. She told me that last year. She is 69 years old. The idea was that her job would be to find a man to take care of her, the way my mom had done, the way all of the ladies on West 139th street had done. You wouldn't need a college education for that. The boys were the priority.
I have to say, that was odd to hear from her, and not easy. Although my dad could not afford to pay for my college education, in many ways he made it possible, supported it as he could, and indeed it all worked out. I am the only kid in the family with a PhD, but one brother has a law degree, one an MBA, another an MA, and my sister scrapped and fought her way to a BA in English later in life. She is brilliant, and with more support, who knows how life might have gone for her. But she did not get that early support. She was a girl…
Much later, in grad school, I was the only male in a class of twelve. I learned a lot, as you might imagine. I thought I was a nice guy. I AM a nice guy. But I also had a lot of traditional perspectives in my internal narrative, ones I was not even aware of. A close friend and colleague of mine challenged me on it once, and I never forgot that. I was trying to make something difficult and painful easier, less painful, for her. It's what a man does, no? Try to ease the pain of others? Of women, especially, since they would at least acknowledge pain, as men would not, sometimes could not?
At first, I was again puzzled, and not really very appreciative of the feedback. "You keep trying to make this better—you seem to not want me to have the feelings I am having—you seem to want me to have the feelings YOU want me to have…that will make you feel better and more comfortable–Do you get that that is kind of controlling? I want to have my own experience, and I want my feelings to be OK." 
WOW!  You gotta be kidding me?  I am just trying to help?!?  That was my first impression, as I recall. But it did not take long to sink in. The feedback was presented well, there was no attack, no criticism, really, no judgment—just a description of what I was doing, and how it felt to her. It was a great teaching. My conscious intentions were, I think, good, but perhaps the deeper intentions were to make me feel better, or like a successful fixer-of-things, or what have you. It was a pivotal point, one I have never forgotten. 
Currently,  I work almost exclusively with women. It is not uncommon to be in meetings where I am the only male, or one of very, very few. That's how the helping professions and significant parts of Higher Education are. I learn so much every day from all of these powerful and accomplished women. There are many ways in which we are very different, have different experiences, different sensibilities, different expectations of ourselves. But we work together every day, and have now for many years. I respect them, collaborate with them, and consult with their wisdom on literally a daily basis. They have changed my world, and my way of being in the world. It isn't always easy, but we know now how to hold different views of things, and still stay in connection. That is huge. 
Would I like to have more males in the work environment? Sure, as long as they, too, were  interested in living in alignment with the college mission and values. That is not how many men were brought up. It is not how I was brought up. Collaboration, compassion, partnership, mutual respect. These are truly great values, and not necessarily the ones I carried with me when I left Cleveland for the bigger world out there. I am still a work in progress. I will be for the rest of my life…Thanks to all who have helped me along the way to more deeply understand the experiences of people not like me, and to understand the privilege that comes from being who I am, in this culture, at this time in history. I get now what I could not get as a young man. And I am sure there is more to "get"…
About the Moderator