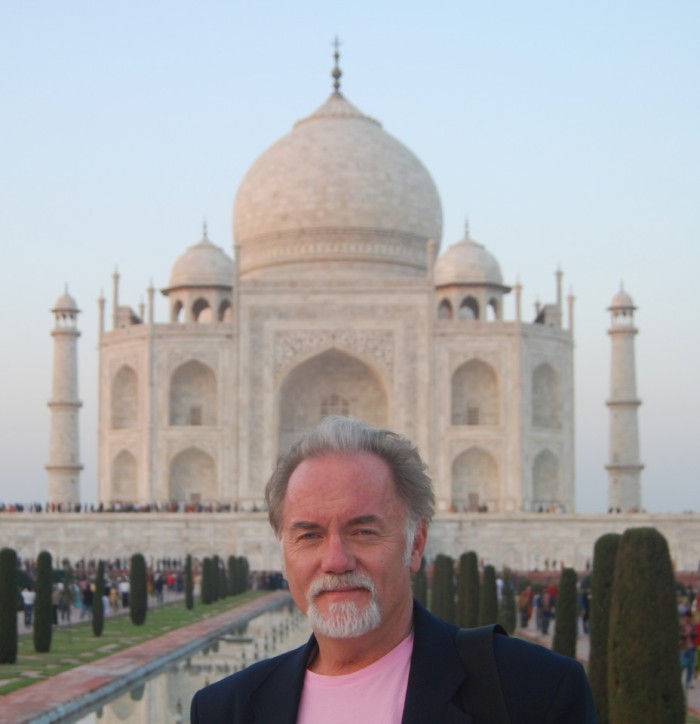 Myers-Briggs and the Journey of the INFP 
#INFP
If you are an INFP and you feel weird on the planet, it kind of makes sense, because statistically, you are. It is estimated that INFP's make up about 4% of our culture. It used to be 1%, as published in the MBTI Handbook, but I guess we are gaining a foothold in the world. That seems consistent with what will be the topic of my next blog, which will focus on the increasing value being placed on RIGHT BRAIN thinking in this culture (imagine that—after a million years of valuing LEFT BRAIN thinking A LOT more…Good trend. Stay tuned.)
Learning that I was an INFP a long time ago was helpful. At that time, we were estimated to be 1% of the population, which felt, in my gut, just about right. (Add to that that I am an INFP, Right Brain, Scorpio from what is now inner city Cleveland, and there are only four of us in the country. OK, I made that one up…) The most common profiles for therapists include the "NFP" configuration. (If you don't know your Myers-Briggs type, go to the end of this blog for a free site to find out).
When you are an "NFP", (Intuitive, Feeling, Perceiving) you have kind of a minority status, or certainly a devalued status in just about anything but the helping professions. Most of us do nice guy work. There are no "NFP" boxers, or cops, or Navy Seals, or US Presidents. Sorry. Just aren't. INFPs are therapists, writers, psychologists, musicians, shamans.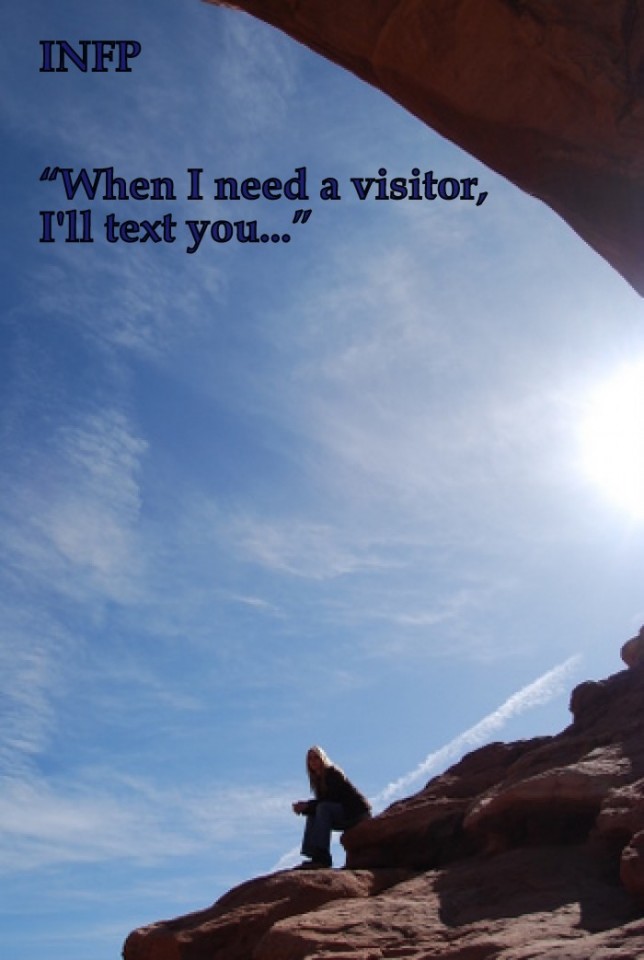 So the INFP can have a bit of a hard time on the planet. We pretty much are very OK sticking to ourselves, or hanging out with one other person, even in (or maybe especially in) a huge party or get-together setting. It is not that we do not like people, it is that they wear us out. We want a little of that, then a break to go process what we experienced. A long-ish break, preferably. We can leave parties without saying goodbye  to the hosts because the interpersonal bucket is empty. Faced with a choice of one of those half hour goodbye sessions (AFTER an evening of even more people stuff) or a kick in the shins, many of us would choose the boot and sneak out the side door, down the driveway, into the liberating and infinitely welcomed crowd-less night. Ahhhh. INFP's take a pounding sometimes.
We have faced the ignominy of a lifetime of our culture dismissing our key epistemology, or way of knowing, as womanly (NOT meant in a good way), or soft, or non-scientific. Our Inner Knower is considered the next best thing to a moron and the guy who builds a bomb, based on data and science, is revered as really smart, with his head screwed on straight. And until recently, in the field of business, Thinkers were decidedly valued much more highly than Feelers. You want a guy who doesn't let feelings get in the way of business. Bernie Madoff was excellent in that regard, and the banking industry achieved unprecedented profits by focusing on facts and the bottom line, and not such namby-pamby stuff as the feelings of the people whose fortunes were being devastated. Hey, it's not personal. It's a BUSINESS. I mean, come on….  
In sports, when AROD sees a Psychologist, or when LeBron does not have "the killer instinct", they are deemed soft. Those with the hardware (championship trophies) go for the jugular. Of course AROD might be the greatest baseball player of all time, and LeBron the greatest basketball player, but until we see their hardware, and until they cut with this "feelings" crap, they will continue to be less than real men.
And how about that "P" Function? (Perceiving) J's (Judging Types) can get really kind of obnoxiously self-congratulatory about this one. This is not made easier if the preface to your P is an INF. We feel things. We are nice. Plus we know the J's are misguided in their self-valuing. The American culture has a clear preference and admiration for "Decisiveness", for strong J functioners. I get that. Some really influential people in history have been strong J folks. George W. Bush comes to mind, and Napoleon Bonaparte, and Josef Stalin. Those boys could make some decisions quickly, and they didn't need no stinkin' brainstorming. Just do it. Boom! Decision made. P's like to mull it over, keep the options open, sleep on it. The J's roll their eyes, stare at their watches exaggeratedly obviously, and mutter under their breath. "I don't know", says the P. "I always love Thai food, but then there's Ethiopian, too, which is always an adventure. And you can't beat Del Charro with a stick either." The J thinks "We are going to starve to death before you make a decision. Let's just go to Denny's. They have all kinds of food. It's fast. Let's just go."
OK, I am having some fun here. I have had to do 50 sets of curls every day with my J function to get it working at Presidential level, and I've gotten pretty good at it. I have to give graduation speeches to several hundred people, then meet with a bunch of families afterwards. Sneaking out the back is not one of the options. I'm not bad. And while most essentially an Intuitive Type, I have also found great utility and comfort in data. In my personal life, the data are not too key to my process, but as the College CEO, the auditors, accreditors, Board of Trustees and the IRS want data. Imagine that. "I have a hit in my gut that we have paid just about the right amount of taxes this year, so I am not feeling a need to file…" Yeah…no. And my F (Feeling) function, which wants to make decisions based on empathy and compassion primarily, sometimes has to ride shotgun while the T (Thinking) function drives the Southwestern College bus, analyzing what is best for the school as a whole, in the long haul, sometimes regardless of whether it impacts one or some individuals in a way that does not make them happy. You become the withholding parent in some folks' eyes, and you have to make the decision anyway.
Every style has its strengths and its shortcomings. That is one of the beauties of the Myers-Briggs. "Haste makes waste" says the P. "He who hesitates is lost" replies the J. And so on. Still, being in that really small, albeit growing percentage of INFPs can be a sort of lonely place, but we do not mind that. We do not experience it as particularly "lonely." I guess what was hard for me was that until I understood more about the Myers-Briggs, I just had a vague, yet at the same time distinct sense that I did not fit in with the culture, that I was on the outside looking in at American culture with its adoration of outgoing, sharp thinking, "facts only, ma'am" guys who made dramatic decisions like you blow your nose. And although there is a shift (again, more about that next time), I still feel that way. "Not fitting in" is just how life feels.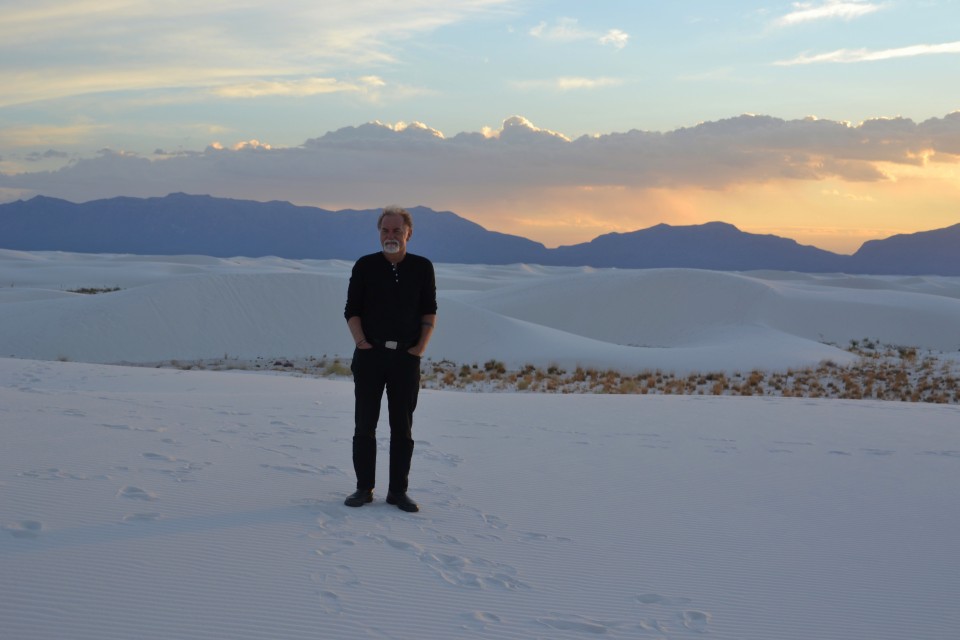 Maybe it's changing. But I have found enough like-minded others with whom to share life in my preferred way. And often, for the INFP, one like minded other is enough. By the way, I am probably going to miss that reunion party this weekend…I have to do laundry, and, you know, stuff… To find your type, click here . And if you think you might want to be a therapist, which is a great INFP job, Southwestern College is a great fit for an INFP…,
Jim Nolan Is a Long Time INFP… He also manages a "Jobs in Mental Health" web site as an offering to the field…
Visit Jim's web site for information about his services. 


About the Moderator