From Pew Research Center
Is College Worth It?
College Presidents, Public Assess Values, Quality and Mission of Higher Education
May 16, 2011
These points come directly from this study, with no interpretation from me (Jim Nolan). I may add those later, but it is important to have a DATA BASED report on this topic, since irrelevant, misguided, and especially mis-quoted information gets passed along and only further serves to muck up the conversations…The most frequently mis-reported datum is this: "The average student graduates with a student debt of $23,000." But the ACCURATE report is "OF THOSE WHO GRADUATE OWING STUDENT LOANS, the average owed is about $23,000." What the reporters miss is the fact that 40% of students who graduate DO NOT have any student loan debt. A subtle shift in languaging makes it sound like EVERYBODY owes $23,000, and this is simply not true.
We all "get" that student loan debt, and the communications and decision processes that lead to it, constitute a significant issue in this country. But misinformation only breeds mistrust, and leads to divisiveness and against-ness, neither of which we need…There are awful stories out there about student debt, and some of them belong to some of my favorite people. I am trying to establish a clean playing field here, with data collected by an organization that has no ulterior agenda other than to provide data…
Pew is a MAJOR player in the research world, so I hope you find this interesting…
o 57% of the general public surveyed said that higher education fails to provide good value
o 75% say college is too expensive for most to afford
o 86% of college graduates say that college has been a good investment for them, personally
o 47% of the public surveyed say that the main purpose of a college education is to teach work-related skills (48% of college presidents agree)
o 39% of the surveyed public believe the main purpose of a college education is to help the student grow personally and intellectually (50% of college presidents agree)
o 48% of the general public believe the student and his or her family ought to pay for college, and 64% of college presidents believe that too
o 40% of Americans say college students get good value for their money, while 76% of college presidents feel that way
o 86% of college graduates surveyed say that college has been a good investment for them personally, 6% say it has NOT been, and 7% are not sure
o 84% of college students surveyed expect the investment will prove to be a good one for them, personally
o College students who went on to pursue graduate or professional school are the most likely to say their investment in college has paid off. More than 9 in 10 adults with some graduate experience (93%) say college was a good investment for them. This compares with 82% of those with a bachelor's degree who did NOT go to graduate school, and 72% of those with an associate degree
o The share of students who took out loans to finance their education increased from 52% in 1996 to 60% in 2008
o 95% of students from "for-profit" schools took out loans, compared to
o 72% of students who received their degree from a private, non-profit school, and
o 50% who attended a public college or university
o The average student borrower who earned a bachelor's degree in 2008 left school owing around $23,000., up from ~$17,000 in 1996
o Individuals who have pursued graduate studies beyond college are among the most likely to say the purpose of college should be to help an individual grow personally and intellectually (56%) over "teaching skills and knowledge that can be used in the workplace (26%)
o Of those with a bachelor's degree, half say the purpose of college should be to help an individual grow personally and intellectually, and 40% say it is for teaching skills and knowledge that can be used in the workplace
o Of those with a high school diploma or less. 31% say personal and intellectual growth should be the objective
o Among all college graduates, 74% say their college education was very useful in terms of increasing their knowledge and helping them to grow intellectually, 69% said it was useful in helping them grow and mature as a person, and 55% say college was very useful in preparing them for a job or career
o College graduates are significantly more satisfied with their work when compared with those who have not graduated from college. Among all graduates of a four year college, 55% are VERY satisfied with their work, but only 40% of non-graduates say the same
o The happiest workers are those who pursued graduate degrees beyond college. Among those with some graduate school experience, 69% are very satisfied with their current job (men=74%, women=62%)
o Not only are they more satisfied with their work, but college graduates are also more likely than non-college graduates to report that their work is interesting. Again, it is the college graduates who pursued graduate studies who stand out in this regard. 68% of those with at least some graduate-level education say their work is interesting (53% for those who did NOT go on to grad school, and 49% for those without a four year college degree)
o The typical college graduate earns an estimated $650,000 more than the typical high school graduate over the course of a 40 year work life, according to a new analysis of census and college cost data by the Pew Research Center. Of course, this difference doesn't apply in all cases; some high school graduates are high earners, and some college graduates are low earners. Also, the monetary return to college is influenced by a variety of factors, including type of college attended and major field of study.
o In 2009, the average 25-29 year old worker with at least a bachelor's degree earned almost $50,000 per year. The 25-29 year old who finished a high school education typically earned about $31,000. The average young worker with an associate degree earned about $37,500.
o The earnings of workers with lesser amounts of education tend to not grow as much as the earnings of more educated workers as their careers unfold. As a result, the difference in average earnings across education groups gets larger as workers age.
o Typical workers who have earned a master's degree earn an estimated $1.6 million over their work life in comparison to $1.4 million for workers with a bachelor's degree alone.
o In addition to earning more, on average, than other workers, persons with more education generally have more stable employment patterns. They are more likely than those with less education to be employed, to work full-year and to work greater amounts of hours if they so choose. This gap has persisted for decades, and through multiple ups and downs of the economy.
o Greater education is associated with improvements in one's health. A vast literature shows that parental education has large impacts on children's health and subsequent success in life.
o College graduates earned $19,500 more than high school graduates in 2010
o College graduates on average are happier and more satisfied with their jobs, their financial situation, and their education than those who did not attend college. However, because college graduates are more likely than high school graduates to be employed, the earnings gap somewhat understates the full marketplace value of a college education.
You can download this entire report yourself, and read it in its entirety…..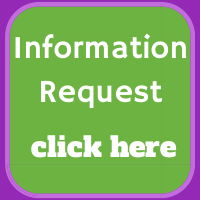 About the Moderator