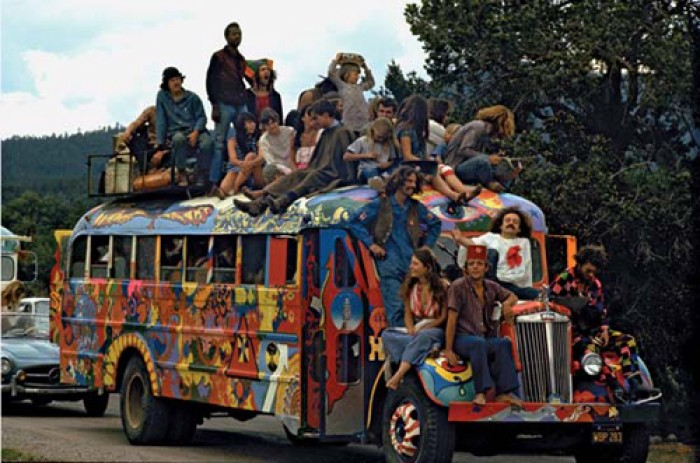 So like, what the hell is this class even about? "Psycho-Pathology", "Disease of the Animating Spirit."
What What?
Maybe I need to give them their money back. "Let's learn to diagnose hypothetical constructs and metaphors that do not really exist in the phenomenological world, and for which there are zero bio-indicators."
Man, that is hard to sell.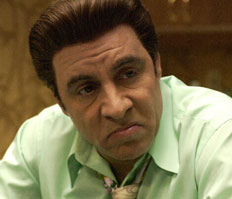 Who created the models and language for this field? Student asks "What does the term "Co-Morbid" mean? And you wonder what knucklehead came up with that one. Why wasn't co-occurring good enough? Co-freaking morbid. Like I am being shot by Silvio or Paulie from the Sopranos, while at the same time getting run over by an Amtrak train, perhaps the California Zephyr, as it races down out of the High Sierras into some Jersey railyard, me contemplating all the things in my life that have sucked. Not a good feeling phrase. 
I want the students to learn that the language of the heart is enough. It may be all there is to offer anybody. OK, you can burn stuff, and call it ceremony, or do some high intellect Barnum and Bailey acrobatics and call it analysis, or interpretation, or whatever. Or refer them for the latest Pet Rock of crappy meds, and pretend "it is all brain chemistry", but who the hell believes that anymore?
Yeah, I know–"Realistic Western Guy" is thinking, what an idealistic hippie bozo, but I'm sorry, I have a Ph.D. in Counseling Psychology, so I know all the theoretical crap you know. I have studied Psychology for, oh, about thirty three years. I am just not drinking the Medical Model Kool Aid. 
Here is the dealio: Essentially, that which is within me that is holy, is communing with that which is within you that is holy, and we are having a moment. We hope our lives get better, or at least feel better. 
Boom. Therapy. That's a thing. 
But Is This Teaching?
What I do is not really what I would even call "teaching." I can teach you how to play Johnny Cash or Scarborough Fair on the guitar. I can teach you tie a Windsor knot. I cannot teach you how to view the human condition. I cannot teach you the truth about Psychopathology, because I have no idea what is true for you, and what is true for me changes on a regular basis. I know nothing. And I'm not being glib. 
Maybe I'm a  "Facilitator"? But "facilitate", by etymology, suggests that I am making things easier (think "facile"). So I am not a Facilitator. What is the word for somebody who makes things harder? Maybe I can borrow the Spanish word "dificil" (difficult) and make up the title "Dificilitator." I want us to face the hard questions, to dig deep, get confused, get OK with the confusion, and refuse to bail ourselves out with glib or easy answers, which are almost always trance-based. If you have more questions at the end of my class than you had when we started, I feel like I have done my job. If you feel like you have answers for all the questions about DSM and Psychopathology, I am truly worried. Stay in "Inquiry Mode". That does not come easily to a lot of us. Stay open at the top.
That's what I'm trying to do, but at the end of the day, you guys will all figure out your own ways. 
This course is nothing but a Consciousness course. That is what is true for me. I hope that is good enough for Andie and Maggie and Ricky and Mimi and Jessica and all the rest of you. 
It feels like we are getting somewhere. We are taking the scenic route. Glad we are on this Magic Bus together…
Jim 
About the Moderator