Against-Ness, Even in the Helping Professions: Who Needs That?  by Jim Nolan
OK, this relatively straightforward one just came to me. I would rather be part of finding or creating a solution, or even a workaround, or even a way to let go of something without changing it, than to stand around and take righteous and arrogant pot shots at people or groups that I perceive to be not doing things the way I think they should.
Don't get me wrong—No doubt I will keep doing that second one, but it is to be hoped that I will do it less, that I will bust myself when I do (sooner or later), and that it will sink in that all of the Us-Them, Me-Against-Them deals that I set up in my head and transfer out into the world, will be in the OPPOSITE direction of Consciousness, and, I would argue, in the opposite direction, energetically, of what the helping professions are supposed to be about.
Against-ness breeds against-ness. Ask the Republicans and Democrats how that's working out for them. Or the Hatfields and McCoys. Or the Montagues and the Capulets, or the two sides of the old Berlin Wall. My suggestion to myself is to try to find the PRO proposition. As in the story of Mother Teresa passing up the Anti-War rally, but expressing great interest in a Peace Rally….Those divisions are created in fear and maintained by fear. Posing as Righteousness does not change that–it just makes you feel more justified and "better than"…
Many of us who know all this stuff, still, when we feel righteous, over-ride the knowing, and say some variation of "But come on, there is no "pro" side to George Bush", or Obamacare, or Susanna Martinez, or whom/whatever.
I am as ornery as anybody I know, and this is the hardest lesson in the world. Yet the best part of me knows it is right, and the less smart part of me wants to bring out the brass knuckles, tire irons, chains and baseball bats.
OK, let me be FOR "peaceful solutions", even if the peace ends up being only in my own heart…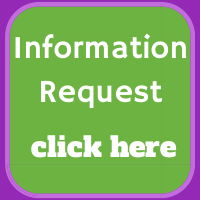 About the Moderator