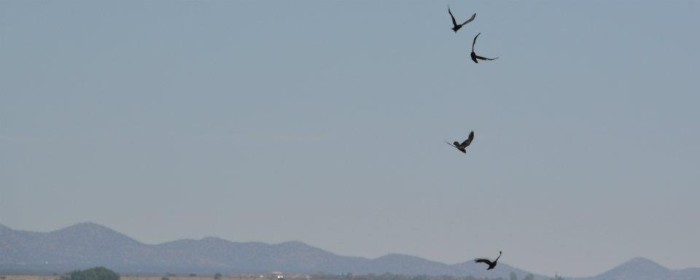 Southwestern College and Saying Yes to Life…
by Jim Nolan
I talk with a lot of prospective students who are interested in Southwestern College. Once they have done enough homework on graduate schools to make it to an interview in Santa Fe, I assume they have probably been called for a reason—and they are usually completely sold on SWC by the time they complete their visit.
What happens when they did not anticipate falling in love with the mission, the College and/or the city of Santa Fe quite as much as they have?  Sometimes they start running their narrative about how they cannot do it now, for whatever reasons, even though their friends who go to Southwestern, or others in their lives, are telling them to take the risk of pursuing their life dream.
You can witness the internal struggle of recognizing their soul's path in front of them, while feeling entrenched in and loyal to what clearly is NOT a path that has been bringing  brightness to their re-awakening eyes.
I suppose it is all right, all as it must be. Or maybe not. I don't know…
I just have seen so many students who took the risk, broke the chains, jumped off the cliff, just knowing that they would learn to fly well before hitting the canyon floor. We hear the speeches and prayers of thanks and appreciation every year at graduation…it is like nothing I have ever seen before at a graduation…it is amazing…
Jump back 40 some years…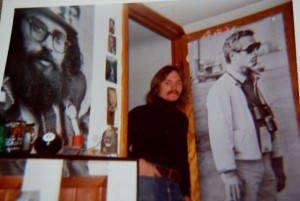 I remember as a young teenager, we all used to talk about going to Australia, working on the banana boats (no idea where we got that one, but we got it bad…), exploring Nova Scotia. Then at maybe 17, we heard of what was to be a huge music festival, the likes of Woodstock, now an iconic cultural happening, somewhere on the Wabash River in Illinois…..Of course we would go! Probably ten of us, driving, hitch-hiking, whatever…..Finally, a REAL adventure in our lives, our first really BIG one…..
But one by one, almost everybody dropped out…"Man, I gotta work…", or "What if we don't get rides?", or "I need a gear for my Chevelle—I can't afford to go…" and on and on.
Ultimately, Biff Demchak and I hitch-hiked to the Wabash River from Cleveland. The experience was tremendous, the endless stream of huge bands did not materialize, but still, there were a few…and it was not, ultimately, about the music, at all…
That was a light bulb experience for me, and this was the learning:
There are two ways to go in life, or so it seemed to me at that time. One is in the direction of "Saying Yes" to life, and the other is in the direction of "Saying No." I had a powerful feeling that these early decisions about the Wabash rock concert could be defining for us, and indeed, looking back, I think they turned out to be so.
In 1972, Don Doty and I hitched a ride with his parents all the way to the Miami Beach and Flamingo Park to demonstrate at the Republican Convention. In the park were Jane Fonda, Allen Ginsberg, Jerry Rubin, Abbie Hoffman. We weren't even very political, but we marched, chanted with Ginsberg, ate and talked philosophy with the Hare Krishnas, and spent less than five bucks for almost a week long trip. We hitch-hiked back to Cleveland in about 36 hours and showed up with tales for a lifetime.
Don and I later traveled Europe for three months, and have since met all over the country. We became strong proponents of just saying "Yes" to life, and that has made all the difference. It has indeed been the road less traveled.
That's how life goes. Each Yes makes the next Yes easier, and each No entrenches us more deeply in the narrative that one cannot step outside one's pattern, one's trance, one's self-assigned narrative.
Back to the present…
So I see prospective students who want to come to SWC but are trapped by some circumstance or other, or by a pre-existing narrative that cannot seem to accommodate a change in the plot. I feel for them. The golden ring is coming by, and who knows if it ever comes again. It may, it may not. Fear digs in. I get it. Who likes that? The person looks out over the cliff and cannot see mattresses down below.
They haven't yet understood the growing wings part. They should come to a Southwestern College graduation ceremony—the skies there are full of butterflies, eagles, falcons and feathers…
Jim Nolan
President, Southwestern College
Heaven, New Mexico
About the Moderator