Welcome to the Tribe of  Healers
So here is the problem Southwestern College solves for you.
Your current direction or trajectory in life either 1) will not lead to a long term, viable career path, or 2) your current life situation lacks deeper meaning; you don't feel like what you do every day makes a difference in, or makes a contribution to, the world.
Being a therapist is a life calling that has enjoyed prestige in all cultures forever. Maybe they were called Medicine Men, or Shamans, or Rabbis, or Ministers, or Zero Chiefs, but whatever the title, people in our profession have always been honored and recognized as being of the Tribe of Healers.
In these chaotic and unpredictable times, the need for therapists is strong, and the opportunities for job seekers or more entrepreneurial private practice creators is limited only by the energy and creativity they are able and willing to bring to the world. Anyone who says otherwise is living with fear and has set a low ceiling for themselves in their lives. Some people will take offense to that statement, but I have been on the planet 60 years, and 31 of those have been in this profession, watching how people make their way as professionals, and I would not back down an inch on any of my statements.
We can help you become a member of that Tribe of Healers. So can other schools, but let me say honestly, other schools tend to be more geared toward downloading content that allows you to become a cog in the mental health industrial complex that exists out there. I have taught for a bunch of them, so my information is first hand.
Here is the final problem we can solve:
Our philosophy is that your own personal growth and level of consciousness are the most important components of becoming an effective healer. The specific Psychology content, the schools of thought, pet theories and so-called evidence tend to change rapidly over time. The quality, discernment, and skill of the indivicual is what matters. Our curriculum is heavily experiential, personally challenging, and built to offer you every opportunity for personal and spiritual and professional growth we can possibly offer. Our goal is to help you bloom into the most spectacular and complete you that is possible.
Believe me, other schools do not view the task of guiding graduate students in this way. We do.
So the problem we solve for you is: "How do I pursue a meaningful career while focusing intently on my own personal growth and spiritual development?"
Answer: You come to Southwestern College, where our mission is "Transforming Consciousness through Education."
Your growth is not put on hold while you get your master's degree. Getting your master's degree at Southwestern College actually REQUIRES that you pursue your personal growth. You won't find that anywhere else the way you find it here.
Check with our students or alumni. Read our web site, our blogs, our Facebook page.
You are looking to change your life and bring more meaning into your work and your career. You want to make a difference. To help people. To be respected.
We can help solve that one…
It's what we do.
Jim Nolan, President and Seasoned Problem Solver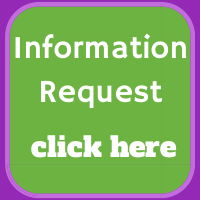 About the Moderator