by President James Michael Nolan
Big News!
Southwestern College will be offering a certificate program in Human Sexual Expression and Experience (or something close), and the Director of the program will be SWC alumna Ginna Clark.
Ever since I have been at Southwestern College, students have been looking for more training and learning opportunities related to human sexuality. Well, these things take time in a way that not everybody "gets." You have to have the right people, the budget, the vision, the curriculum, and you have to be able to market it in a way so that you are not competing with yourself and your other certificates. We feel we are now at that place. and all the stars are aligning to make this the perfect time.
The program will begin as soon as spring of 2014, and no later than fall of 2014. The curriculum is being honed, and schedules and specifics being determined. With the decision to award the directorship to Ginna Clark, we now fully anticipate that things will be moving along quite quickly at this point. (I, personally, do not think it will take as long as the fall of 2014 to launch this thing now…)
Here is a bit about Ginna…
Ginna Clark MA, LPCC, LPAT, ATR, is a psychotherapist and art therapist in private practice in Santa Fe, New Mexico. She received her BA in psychology and women's/gender studies from the College of Charleston in Charleston, SC and her MA in art therapy and counseling from Southwestern College. She is currently a doctoral candidate in training at the Institute of Contemporary Psychoanalysis and Psychotherapy in Los Angeles, CA.
Ginna works from a relational perspective, an integrative, contemporary psychoanalytic model, which draws from attachment theory, object relations, interpersonal systems theory, and self psychology to inform clinical process and thinking. She is particularly interested in the epistemological questions that underlie clinical process (e.g. how we come to know what we know), as well as the interpersonal impact on changes in procedural knowing (and how this relates to therapeutic action or what "works" about psychotherapy).
Ginna has researched, written, and presented on dimensions of the client-therapist relationship, with a particular focus on the impact and use of transference and countertransference in clinical process. Her academic research includes diverse areas of interest including the relationship between personality/character structure and prejudice; trends in adolescent sexual behavior; nonconsensual sexual experiences and re-victimization in college women; relational psychotherapy and binge eating disorder; as well as the application of neuroscience, attachment and developmental theory to here-and-now clinical moments. She has presented various papers to the American Art Therapy Association, the American Psychological Association, and the National Eating Disorder Association. She is most recently working on a paper for presentation in June 2011 entitled A Contemporary Ethos of Eros which explores some fundamental contradictions at the epicenter of romantic love and suggests that a changing society affects our contemporary ethos of love, as well.
Prior to pursuing a degree in counseling and art therapy, Ginna worked in college and community mental health settings doing prevention/psychoeducational work, as well as crisis intervention. She is a professional member of the American Art Therapy Association and the International Association for Relational Psychoanalysis and Psychotherapy, as well as the American Psychological Association's Division 39.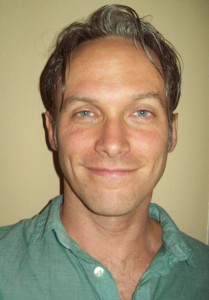 Jason Holley was significantly instrumental in developing the curriculum and will likely teach some modules in the certificate program.
I will be sharing more information as it becomes available.
It sure feels good to see Southwestern College growing, getting more beautiful, inside and out…I love opening doors, then getting out of the way…
Warmly,
Jim Nolan
About the Moderator