Tips on Moving Away from New Mexico
Moving to another state for Internship or permanently? I have some tips you really might want to consider in order to make your life a little bit more negotiable.
1. Join the professional organizations for the state to which you are moving (North Carolina Art Therapy Association, or Maine Counseling Association, or the Oregon Association for Spiritual, Ethical and Religious Values in Counseling, and so on…)
2. Do that while you are still a student, and your dues will be less expensive
3. Join those same organizations on Facebook and Linked In, if they have groups or pages in those social media platforms. (follow ALL their social media if you find more, like Pinterest, Twitter, etc.)
4. Search for agencies and practices and hospitals in the state or city to which you are moving, if you might be interested in working for them. Follow the organization, and find out which leaders are on Linked In. Connect with them if possible. (With an upgraded account in Linked In, you are allowed to send X number of "InMails" to people with whom you are not connected, and ask for connection. Might be worth it…)
5. Make sure your Linked In profile is robust—you don't want to ask for a connection with the CEO of an agency, who finds that you have no photograph and nothing resembling a resume on your Linked In account. Why do that to yourself?
6. Get all of the recommendation letters you can possible use from your instructors BEFORE you leave New Mexico. You won't believe how much easier that is to accomplish in person, compared to long distance. And, believe it or not, in a year, an instructor might not be able to quite pull your face up when you contact them for a letter of rec. Do it now. Strike when the iron is hot. Ask when they still love you for all of the great work you did in their class. Seriously.
Sign up for my "Jobs in Mental Health" information, or bookmark this: https://www.swc.edu/alumniservices/jobs-in-mental-health/#.VEf2z8J0yM8
7. Go to Ojo one last time before leaving…
Jim Nolan, President, Southwestern College, Santa Fe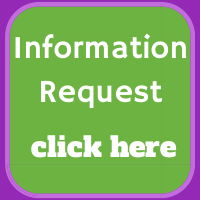 About the Moderator