Cathy Malchiodi's several Facebook/Social Media threads on "Free Online Art Therapy Master's Degree" certainly got a conversation going, and made a lot of us thoughtful about what this all means, where the world is going, and so on.
Well, I am not that intimately familiar with all, or really ANY of the particulars, but I find myself thinking "Well, we all knew this was coming—we may not have known what school, who would lead the charge, where it would go, or exactly when—but we knew it was coming." There is money to be made offering an online Art Therapy master's degree, and where there is money to be made, somebody will surely try to make it. I love that about America.
I have taught very extensively for Walden University, Capella University, Northcentral University, Yorkville University (New Brunswick, Maritimes), and Argosy University, to a lesser extent with South University, and I have trained with U of Phoenix. I know some of the ins and outs, and the ups and downs of distance learning, and of "for profit" universities.
My first-hand observations are what I would expect in any area of enterprise: There are pros and cons. Distance Learning offers great opportunities to people who really, really CANNOT do on the ground (military, stay at home parents, people with certain disabilities, people whose family situations do not allow for uprooting to move across country for an approved Counseling Psych program, and so on.) Some people just choose to do "online" for convenience, and that is a legitimate consideration, though I would counsel against it in most circumstances, largely for reasons discussed in Cathy's threads. There were absolutely stunning "online students" and there were absolute duds who had no business being in a doctoral (or master's) program. I have no doubt there were people who "cheated" and had their spouse write their papers, and probably 99.72% did not do that. Just like on the ground.
I am not too worried about the "Free Online Art Therapy Program." I do wonder about conflicts of interest with leadership and with accrediting organizations, but again, do not know enough to have a position on that. People will sign up, I suppose. As the President of Southwestern College, Santa Fe, with an AATA approved Art Therapy/Counseling program, I am abundantly clear that nobody is saying "OK, it is down to Southwestern and the Free Program." No, it is going to be "It's down to Southwestern and Naropa." Business as usual.
All of the MOOCs conversations and Free Master's conversations are interesting, but actually less interesting to me, as time goes on. We will keep doing what we are doing, and trying to do it as well as we possibly can. We will continue to distinguish ourselves in the market, as will Marylhurst and Mercyhurst, St. Mary of the Woods and Mount Mary (not sure they are in the woods.)
Anybody can try anything. But it has to be more excellent, or cheaper, or really different, or it won't fly. It does not have to be all three, but it better nail at least one. That is how the marketplace works. Free is cheap, and in the Higher Ed market, it is different. Whether it is, or can be excellent, is a huge question, and typically "Free" is not all that economically viable or sustainable. We will see.
Oh, one more note. Psychology programs that were approved by the American Psychological Association absolutely had an epic and unbecoming fit when the PsyD degree was created. They claimed it was about "quality control." That is a load of crap. It was about money, power, and influence, as all of these kinds of territorial battles are. (It sounds higher ground to say they are about something else, so some people will always say that—the way athletes ALWAYS say "It's not about the money…".) Anyway, APA programs typically allowed, say, 5 Clinical Psych students, and 10 Counseling Psych students. PsyD programs were letting in 30, 40, 50, however many they could. They blew up the scarcity model APA had created, and from which they benefitted enormously.
"THEY ARE GOING TO FLOOD THE MARKETPLACE! WHERE THE HELL ARE THEY ALL GOING TO WORK?? THEY WILL TAKE OUR JOBS! MY SLICE OF THE PIE JUST GOT SMALLER!!
But the marketplace is a very smart phenomenon. It figures things out, if you leave it alone. APA, Counseling Psych, Clinical Psych, PsyD—they all figured it out. Maybe pay scales shifted, maybe there is more competition for jobs—I don't know. But the market figures it out. I love that about America too, though it can be scary sometimes. It will be that way with Art Therapy. There is not another way it can be. Will there be "too many"? Will more states license Art Therapists? Will more programs offer dual licensing tracks in Art Therapy and Counseling? We will see. I have my own predictions, but like belly buttons, we all have those.
Thanks to Cathy for getting these captivating conversations out in the open, and the issues into our consciousness. Me? I guess I will just keep chopping wood and carrying water, and following the threads for a while.
Jim Nolan, Ph.D.
President, Southwestern College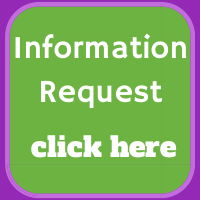 About the Moderator