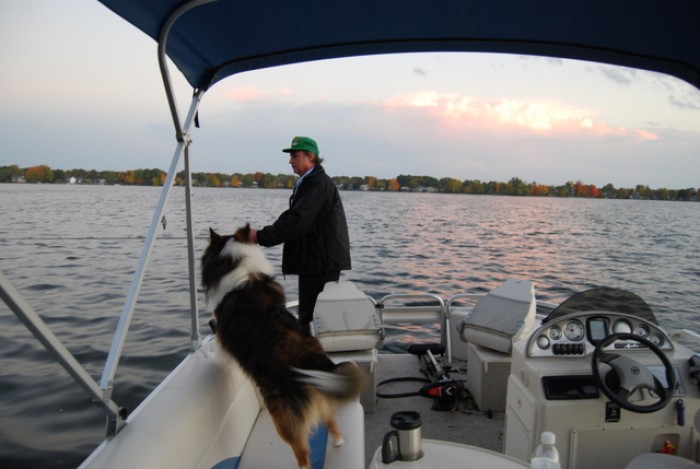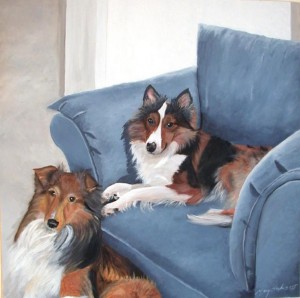 Fishing with Kris Kringle
Kris (shortened for Kris Kringle) came to live with us at a time when our hearts needed healing. It was on the Monday before Thanksgiving in 2005, when my wife and I grieved at the sudden loss of our previous Sheltie, Nick (St. Nicholas.)
Nick, a high-spirited and gorgeous canine, entrenched himself as the third-partner in our marriage. In many ways, he was the leader and our teacher. His unexpected transition left us with a void and emptiness in our home on that Monday in November.
Shelties or Shetland Sheep dogs, particularly the male variety, love to bark. Nick voiced his opinion on every topic in our home and without reservation. That Monday night, our home was silent, much too silent. I tried to comfort myself with the knowledge that I held Nick in my arms as he made his transition.
The next morning, my wife Mary and I concluded that we could not bear another night of that kind of silence. We knew another dog could never replace our special relationship with Nick, but we could help the healing process move forward by beginning a new and different relationship.
Nick had been standoffish in our first meeting, but Kris was just the opposite. Kris came running up to me the instant we met, with his ears flattened backwards and his whole body trying to wag in synchronistic motion with his tail. We fell in love on that Tuesday morning in 2005, and have shared every day together since then.
Kris travels with us and lived with us in motel rooms while I was researching the life of Phineas Parkhurst Quimby. He slept at my feet during the process of compiling the book of Quimby's writings. In matters of fishing, he does not quite understand the concept of keeping silent, and announces each cast of the fishing line to the world at large. We do not catch very many fish, but enjoy the process immensely!
Although they never met, Mary and I think of "our boys" as brothers, and she painted their portrait as if they were pals. We still feel Nick's energy and presence, and feel graced by their shared lessons in love.
[Ronald A. Hughes is a member of the SWC Board of Advisors; editor of Phineas Parkhurst Quimby: His Complete Writings and Beyond; and operates the Phineas Parkhurst Quimby Resource Center at: www.ppquimby.com ]
About the Moderator