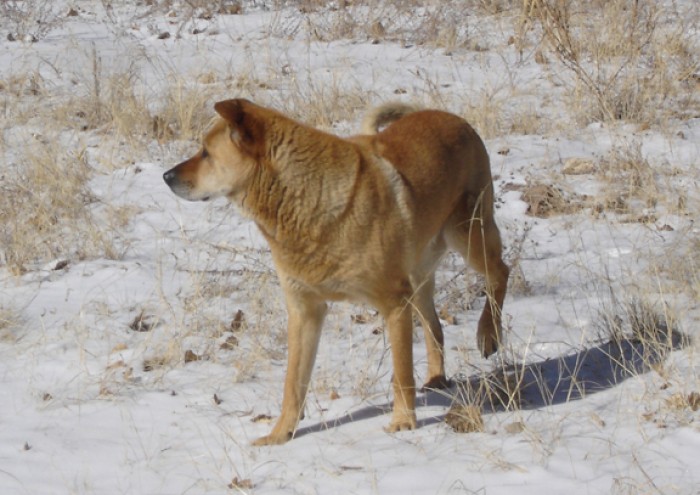 We first met at the animal shelter, Jasmine and me.  Through those wild puppy days to her wise grandma years, we've shared our lives, our home, belly laughs and wagging tails, good food and grand adventures on the land. 
Jasmine recently made her passage to the spirit world.  She died just like she lived – following her canine instincts, so fully embodying the experience, reaching out to connect paw to hand with all her heart.
The intimate sharing of her death was a gift Jasmine offered me.  She died outdoors in her natural element.  She died naturally.  The experience was tender and tiring, heart-aching and heart-opening, filled with mystery, surprises, exquisite beauty beyond words.
With her very last breath, Jasmine was an extraordinary teacher.  My beloved companion and friend, forever she will be.
In honor of Jasmine's life and death, here's an excerpt from "UnLeashing Love:" 
With Jasmine, I've discovered something magical about love.  I can smell it. A beautiful fragrance emanates from Jasmine's body when she's happy and content – getting a belly rub or rounding me up to go out for a walk. I call this enchanting fragrance "Puppy Love." 
The exquisite beauty of Jasmine's Puppy Love stops me in my tracks.  I want to soak it all up and bask in the feeling, breath it all in and share some back. 
Imagine a world filled with Puppy Love.
Imagine UnLeashing Love.  That's the dream I like to hold.
Creating a world filled with love so tangible we can even smell it. 
We can taste it.
We can feel it in our bones.
—
JoAnne Dodgson
www.pathwaysforhealing.net
About the Moderator