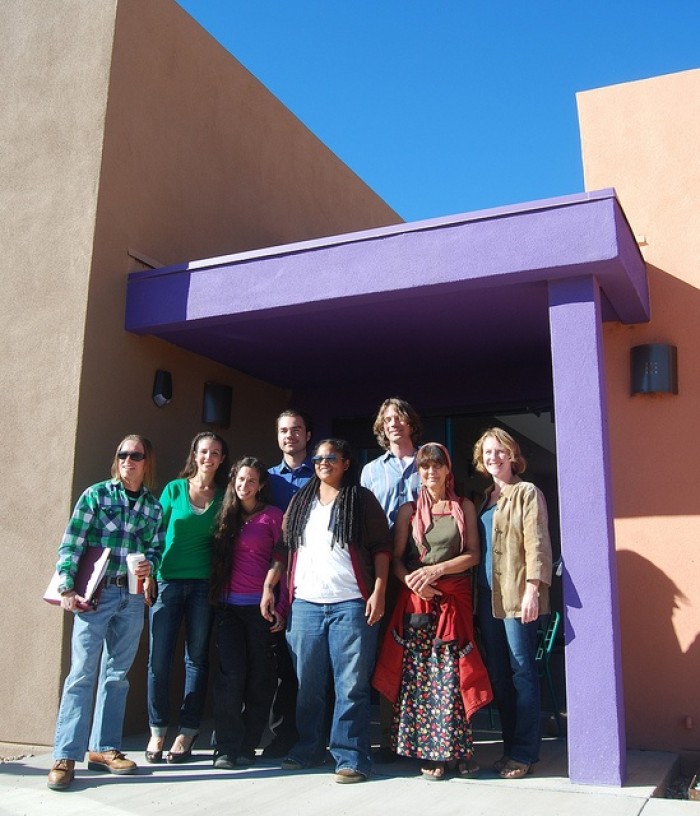 Creating Your Career Path at Southwestern College
Southwestern College is a small, extremely focused graduate institution. Many larger schools offer a multitude of majors and programs, and create "career services" offices or departments in which counselors who do not know the students and probably did not study what the students studied, use standardized methods to try to help them find positions that might match who they are as people and professionals. Nothing really wrong with that. It's a little impersonal and removed, but not a bad thing.
At Southwestern College, we view and do things differently. We offer three master's degrees—that's it. Focused, intensive. Everybody here knows a lot about both fields (Counseling and Art Therapy). Our classes are experiential and intimate, and your instructors and advisors get to know you quite well. I am serious. In a school this size, you get noticed and we ARE tracking your growth. We offer a lot of feedback, not only of your "academic work" but of your development as a person, a professional, as a counselor or art therapist in training. We also know the field, the internships available, and the experiences our students have had with agencies and supervisors over many years here in the New Mexico area. We come to know your struggles and we share in your breakthroughs. So at Southwestern College, "career services" has more of a feel of "professional and life coaching" in my estimation.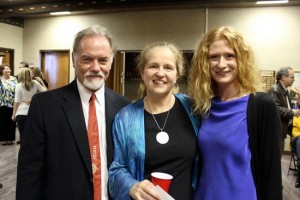 What this means is that you are getting ongoing career guidance from people who 1) know you, 2) know your work, 3) know your strengths and professional interests, 4) know the field, and 5) may very well have been the instructors of the supervisors doing the hiring at many of the agencies in northern New Mexico. Career development becomes a process that interweaves with your academic and clinical experiences and training. This is invaluable, to put it mildly.
Of course, let me say too, that in both of these models, you as a student have to be proactive, have to engage the faculty, have to be an active participant in your own destiny path. I know FOR FACT that you can get ahold of me, VP Katherine Ninos, Counseling Chair Rahima Schmall, Art Therapy/Counseling Chair Deborah Schroder, Admissions Director Dru Phoneix, or any number of other faculty members and supervisors and meet with us about career issues and concerns. We are here, and that is part of what we do. For me, it is a kind of "pay it forward" deal, because people sat down with me in my life and provided invaluable guidance that actually radically changed the course of my trajectory at the time. I love this part of being a professional.
So, in addition to these close mentoring relationships with faculty and advisors we offer lots of materials and experiences (blogs, workshops) on cutting edge topics such as social media marketing, creating effective LinkedIn profiles to promote career opportunities, the "Nuts and Bolts of Starting a Successful Private Practice" (we are doing that one in two weeks—enrollment hitting the ceiling!) and so on.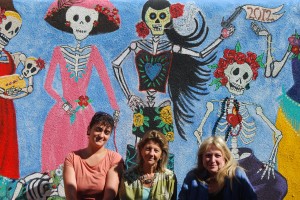 The New Mexico Art Therapy Association, Counselors de Santa Fe, New Mexico Counseling Association and NMASERVIC (for spirituality and ethics) are all either run by, or heavily populated with, Southwestern College graduates. This helps your networking a lot. For those of you who do not plan to stay and practice in New Mexico, we are compiling lots of contact information about our graduates, who are spread all around the country. This will enhance the networking power of the Southwestern College community, and be a significant career service tool.
On our website, you will find high quality job-listing sites, where CURRENT positions are listed. We update and upgrade those regularly, and we are always searching for new sites that offer information on career and job opportunities for our students and graduates.
In this four part blog series, I am helping you to explore "How Southwestern College will facilitate not only my personal and professional growth, but my entry into the field of Counseling or Art Therapy." We know this is a BIG deal for you, or should be. We are there for you.
Jim Nolan, President of Southwestern College, Santa Fe
About the Moderator