"You will gain a second family that is much like your own . . . silly, funny, supportive, loving, beautiful, and special." – Krystle Cardoza
Most Southwestern students are not locals. Several of us made the move from New England states, others from Florida, and some even from as far as Alaska. For many, myself included, the choice to attend Southwestern was easy, the choice to make the move, a little more difficult. One major concern is being alone, especially for the holidays.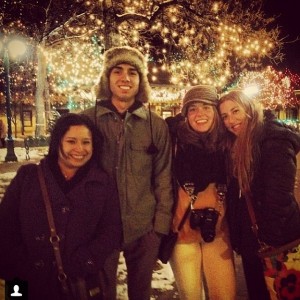 Not everyone is fortunate enough to go home for even one holiday or to have family or friends make the trip here. Very few have spent holidays away from home and the thought of doing so can leave a feeling of sadness, loneliness, and longing. If this is a concern for future students, I am here to tell you, DON'T WORRY! Although you won't be with your family and closest friends, you will have a whole new family to share these times with. The first major family holiday rolls around when you have barely been here for two months, but the connections you have made with your fellow students ensures that you won't have to celebrate alone. Many students are still here for one or both of the holidays. I was lucky enough to have my cousin visit for Thanksgiving, but I also shared the day with a small handful of friends. Other students had similar celebrations and some even took a trip to the Grand Canyon! We made our favorite traditional family dishes and, although it was unlike any other Thanksgiving I have had, it was special and a wonderful bonding moment with my new family. Another student has just hosted a cookie decorating party for the Christmas season.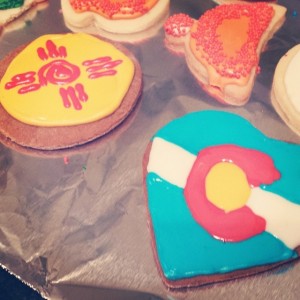 At this party, I was able to reunite with some students I hadn't seen since orientation. Some students are planning to group up and take the Canyon Road walk on Christmas Eve. So even though you are far from home, you will find others that you connect with on many levels and are able to celebrate anything there is that you may celebrate. Everyone is open to new experiences, so even if what you celebrate or are interested in is "not so traditional," you will find someone to share those moments with too. We share, learn, and grow so much from one another. You will gain a second family that is much like your own… silly, funny, crazy, supportive, loving, beautiful, and special. So be brave little piglet (most of you will understand the origin of that statement soon enough!) for you won't be alone. Let's celebrate in this new world together.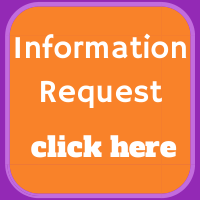 About the Moderator