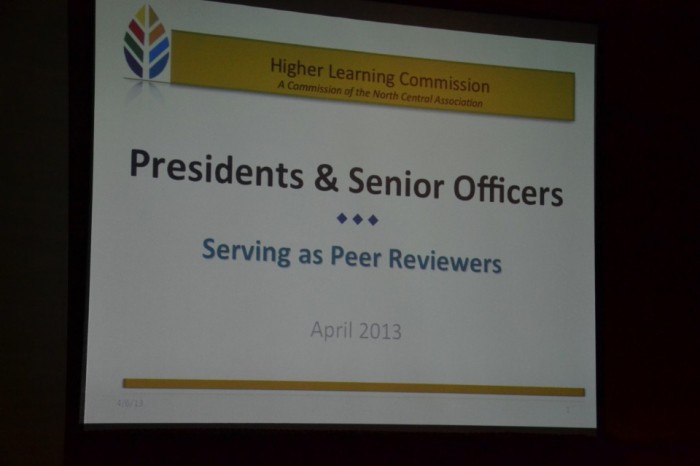 Southwestern College is a holistic, integrative, spiritually conscious graduate school in sleepy Santa Fe, New Mexico. We are unknown even to some long-time residents of Santa Fe itself. (This is changing with our ever-expanding social media presence, but still…)
But most people (including our students, faculty and staff) probably do not have an awareness of the much larger theater of higher education in which we operate, nor yet the true significance of the fact that we have received the most honored indicator of quality the Higher Learning Commission bestows—a ten year continuation of our accreditation.
Yeah, no kidding. Big stuff.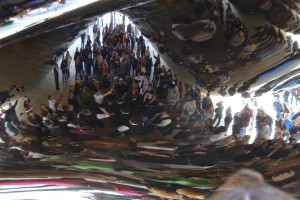 I am currently in Chicago, at the Higher Learning Commission Conference, with "well over four thousand" attendees, according to HLC president, Sylvia Manning. This is where the views of the Higher Learning Commission, the Department of Education, the IRS and the spokespersons for Obama's higher education aspirations come together in an effort to reach something like consensus on what it means to get the two thumbs up as an institution of higher learning. There are significant differences of perspective, lots of political jockeying for power, much posturing, a lot of people with their noses where they probably don't belong.
Now, I have to say, I have significant differences of opinion with the Higher Learning Commission, and with what the field is identifying these days as "evidence" of learning and good pedagogical/andragogical practices. ("Evidence" requires that you focus on what is "measurable", but what is "measurable" is not necessarily what is important—it's just measurable. It can be like looking for a lost quarter at night, not on the street where you lost it, but on the street where the light is better.)

But still—the Higher Learning Commission has been doing this job since 1895, and now the Department of Education and Obama think they can do it better. Why? Because the federal government does so many other things so efficiently and wonderfully? Like the IRS? Like Social Security? You have to be kidding me.
I say leave Dr. Manning and her squadrons of liaisons to keep doing what they are doing, and we will figure out how to dance with them, as we always have. I like Sylvia, and Andrew (our liaison) and the folks who dedicate their lives to this stuff.
And I GET that the feds are loaning 160 billion dollars of THEIR (isn't that "our"?) money. Of course they want accountability. I think they are getting it, myself. And I am not at all clear that they (Obama and the Feds) add value to higher education when they start thinking they know something about it. Think of Jerry Jones and the Cowboys. It's HIS money, by golly, so he MUST know how to micro-manage a team, right? Yeah, no. Not really.
But here is the point I started off making. Southwestern College is part of this whole huge, gigantic old system–one that involves Washington and hordes of players all over this country in all kinds of roles and agencies. I know, it SEEMS like we are just little ol' Southwestern College, doing our Light Figures, our Vision Quests, and holding our clients in the light. But we are part of a huge saga–Julius Caesar, and Ulysses, and the Mahabharata all rolled into one with an occasional Marx Brothers Horse Feathers thrown in for good measure. Small as we are, we are key players in this drama, so every year I show up here and go to work in the best interest of our school, and do everything I can to protect our interests and represent us favorably on the national stage. We go like crazy, from 7 AM, usually, to well into the evening. It is a triathlon.
And indeed, I am now a qualified "Peer Reviewer" for the Higher Learning Commission! That should help Southwestern College get the deeper, inner view of what goes on in the sometimes mysterious world of accreditation.  My friends Ann Filemyr and Gary Burkholder are Peer Reviewers as well, so I have people to consult with to get an informed view on this arena. Anyway, such is my dedication to Quimby/Southwestern College, and to our students, future students, and alumni. And at Southwestern, I am probably the best suited to do it, in terms of temperament and nerdiness. (I actually loved writing the self-study. And I know, that should be in the DSM…)
So, anyway, just checking in, and letting you all know back in Southwestern College land how this higher ed stuff works. It is not an exaggeration to say that we all work for Uncle Sam (our money comes from tuition, and the tuition comes from federal financial aid, which is to say, the Feds), nor is it an exaggeration to say that we are able to stay in business because we meet the Higher Learning Commission's criteria for accreditation. Because without accreditation, our students would not be eligible for federal financial aid, and without federal financial aid, we are all greeters at The Olive Garden. Not that there's anything wrong with that…
These are delicate balances, and we must not take them for granted. So if anybody wondered why I am in Chicago every spring, now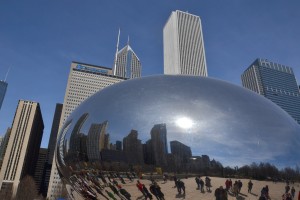 you know. Time to hit the hay, since tomorrow starts, again, at the crack of b'jesus, and all four thousand of us go all day until the Starbucks wears off and we just can't take one more meeting…
It's a wonderful life…
Jim
About the Moderator