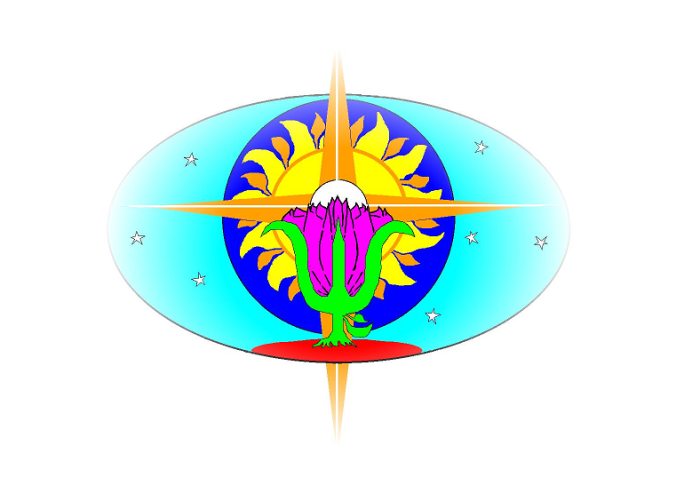 One way of thinking of thoughts is to visualize yourself standing on a platform within a vast train station, surrounded by matrices of tracks stretching in various directions and at different heights and angles, intersecting in ways that can appear, from certain vantage points, to present purposeful, coherent, even skillfully crafted patterns.  The clanging of the tracks echoes deeply as trains traverse these tracks, moving sometimes in synchrony and sometimes chaotically, but moving constantly.  We actively scan the station, looking for the next train that is to arrive on the platform we find ourselves on.  Passive thoughts present themselves to us just as a train pulls into the station.  When the train pulls in, it opens its doors, beckoning us to board…  Here is a moment of choice.  It is at this point that our active minds want to engage and, in so doing, the train is boarded:  I'm glad I got on this train; this train is perfect; I think I see my cousin over there…  maybe not; this train is dirty; it's too crowded; it's too empty; and on and on…
Frequently, because the doors of the train open, we feel impelled to board.  Here I am… an alluring means of transit has presented itself to me.  Its doors are wide open.  I should enter and see where the train goes.  What is there to lose?  To the untrained mind, there may not even appear to be a choice:  I have a chance to go somewhere…  What else am I to do?  Why else am I here?  When we board the train, we allow it to dictate our paths and destinations, though not necessarily what we look at while in its grasp, and no destination is final.
There is, of course, at least one other option apart from boarding.  For one, we can choose to stay on the platform.  We can choose simply to be in the presence of the train, admiring its embellishments as well as the evidence of its previous journeys; we can breathe and wait.  When we do not board, the train eventually closes its doors, though sometimes begrudgingly, and departs…  In this choice simply to breathe, we are neither bound to the bowels of the well traversed track, nor under the influence of the seemingly friendly, though frequently misguided conductor.  But it could have been a beautiful ride…  Not to despair (or perhaps to do just that), another train is soon to come.
There is no schedule of when which trains will arrive on what track or at what time; sometimes there is a sequence, or order of the trains, but ultimately no fixity, apart from the cold, well-trod track that dictates the train's route, punctuated by an occasional, well concealed junction.  Trains can pull in frequently and rapidly, often one after the other.  Sometimes the trains arrive so quickly and appear so inviting that we board with no idea of the origin, the course, or the destination.  Sometimes, when it opens its doors, we feel a magnetic pull to board, as though destiny has sent this train only for us.  Sometimes, however, we find ourselves alone on the platform wondering when the next train will arrive.
When we realize that we do not create the train schedule or sequence, we also realize that we are not impelled to board each train…  We have nothing to do with what train pulls in at what time, except that we're there.  However, we can begin to discern which trains are more likely to provide us with a beautiful view and a satisfying destination and which are likely to end up derailed and defunked, falling off a bridge previously demolished.  Our discernment is not a guarantee that we will actually get on the train we think we are boarding.  Sometimes, well known tracks have developed gaps or have become warped or twisted through overuse or neglect.  Sometimes the destination named on the train is simply wrong, a remnant of a previous trip too much on our minds.  Still other times, the destination is accurate, but the route has changed, providing a vastly different trip than what we expected.  It is important to remain observant on our journeys.  The conductor is not without flaw, and is largely following the impersonal path laid down by the tracks, simply trying to maintain order.  By cultivating awareness and learning from experience, we can begin to sense which trains are more likely to be a peaceful ride and which will feel as though we are descending into a mine shaft.
Some trains are a beautiful ride, smooth and lovely, presenting us with good company, panoramic views of forests and dells:  many edifying scenes for the active mind to engage and appreciate.  Other trains present us with a bumpy, encrusted isolation, a screeching, agonized view of wasteland, vague remnants of life, torched long ago.  Still other trains become roller coasters of thrills, enlivening us with their speed and the ways in which we are thrown from one side of our seat to the other, simply excited by the force and impact of the ride.  However, regardless of the train, the course is limited.  We will inevitably deboard and reboard, to observe and to wait; each train will be followed by another…
Through a process of cultivating mindfulness and playful trainspotting, we can begin discern the boundaries between active and passive thought and understand the significance of each, thereby finding greater peace and balance.  This, in turn, enables us more fully to engage both our inner landscapes and outer worlds with greater awareness and clarity and become more conscious within the various stages of our journeys.
All aboard…  We are departing to destinations unknown.  If you chose to board, sit back and enjoy the ride…  You never know what you'll see.   Please stand clear of the closing doors.
About the Moderator