Part Three
OK, so here is what got me going on this "Affordability" thing—or at least it served as a kickstart, in addition to Craig McAdams saying at the Trustee meeting "Jim, you should BLOG about this!"  He was right.  Thanks, Craig…
I was looking at the websites of some of our sister schools, wondering how high they had raised their tuition for next year. In my own language (poetic liberty being take), here is what I see at the first one, the Institute of Infinite Coolness (not its real name….If it WERE its real name, I would be applying there myself for some kind of a degree…):
"Yo, you can do your first year here for WAY the heck less than the amount Uncle Sam will loan you for the first year. You'll have extra money for Ramen Noodles, the Dollar Tree and Starbucks."
I am thinking, "Wow, I KNOW our master's degree costs far less per credit hour and WAY less for the whole program than the Institute of Infinite Coolness—but that sounds less expensive than we are. What the hey? How can that be?"
I find another school that says, more or less, "Look, pal, if you are willing to go to school at night, the first year is even WAY less expensive than the day program for the first year. Like by thousands of dollars!"
So the good social scientist in me gets to work. It's research and data time, boys.
It took me a short while to figure it all out, but here is what I found. The program that is so inexpensive for the first year takes three years to finish. Duhhhh. Ours takes two. Mystery solved. Sort of. And the program that is so much more affordable if you go at night is NOT actually less expensive—it costs less per quarter because you take fewer classes per quarter and the program takes a lot longer. In the end it costs just what the daytime program costs. Hello.
So here is the metaphor that comes to mind: Some car buyers want THE LOWEST possible price for the car, end of discussion. They have the cash, or access to cash, and they want the best price. Another group of car buyers has less money, is worried about cash flow, and they say "I don't care how much the car costs overall—I just can't pay a penny over two hundred bucks a month in payments. That's all I can afford per month." These are both totally reasonable ways to shop for a car, from two very different financial positions.
And I realized that Southwestern College has the lowest total cost and lowest "per credit hour" cost of the sister schools, but has, until now, APPEARED to be more expensive, because not only are we comparing our full time to their part time, but our first year full time Counseling curriculum (for example) has fifty quarter hours. It is a GREAT curriculum, and it costs more to do our super-sized full time first year than it does to take the other guys' part time OR diet-plate thirty eight quarter hour full time first year curriculum. Hmmm….
It appears we are more expensive. We are NOT, in any meaningful sense, more expensive…quite the opposite. But others have "packaged" their programs to feel (and indeed, BE, in a very limited way), more affordable at the front door.
Let me say in all honesty, I really admire their creativity. They KNOW what Uncle Sam will loan a student, and they packaged their program to assure that each year the cost of the program is less than what the student can borrow. Good idea. Except it DOES stretch the program into three years. Even so, I know a good idea when I see it, so we are learning from our sister schools.
OK, so we are pretty smart people. We have always believed (and so does a high percentage of our students) that going Part Time at Southwestern is a better idea than full time for many students, because it is a highly experiential, transformational program that requires, ideally, plenty of time to digest and integrate the experiences. People come in CONVINCED that they need to go full time, while we know that a good percentage of them will switch to part time by the end of year one or sooner. Predictable as moon rise. They just don't know that. Yet.
Option 3
I hope that longish-winded introduction to Option Three served to make transparent what institutions of higher education do not always exactly want you to think about too much. Anyway, Option Three. Option Three is for new students. It involves spreading your ninety eight hours over two years, plus two quarters. Year One goes from fifty quarter hours to forty-one credit hours, making it much more affordable on the front end (think "My monthly car payment just went way down.") Each quarter you will take enough credit hours to qualify for federal financial aid, and you will go slowly enough to INTEGRATE the learning experiences. If you are not an SWC student, you might not quite know what this means, but I guarantee you that SWC students do. Full time can be like eating a seven-course gourmet meal in a half hour, or watching Star Wars on fast forward speed so it lasts forty five minutes. I mean, you can DO it—it's just that for many people it's not the best idea. Option Three and part time can both be really good options.
Here is another factor to think about: If you start in the fall quarter and go full time for two years, you will end up being eligible for two years of federal financial aid. If you 1) start in January, or  2) go part time, or  3) choose Option Three, you will be eligible for THREE years of financial aid. For some of you thinking about graduate school, this could make all the difference in the world. ESPECIALLY if you do not have much in the way of savings on the front end. At today's rate, Uncle Sam may grant you access to as much as $61,500 over three years rather than $41,000 for two. Think about that one…
So there you have it. That is a lot of info to take in, I know. You should not have to wait until a graduate school lures you in the door before you know how to think about all this financial stuff. This "Three Part Blog on Affordability" is designed and intended to offer you fuller disclosure, to pull the curtain back aside from the Financial Aid Wizard of Oz, and show you what is going on behind the curtain. We are not saying there is anything necessarily unethical or illegal going on out there. It may, however, be misleading, and we think an honest conversation is the way to go. This is that conversation…
Remember that iconic line from the Wizard of Oz, when Toto pulls back the curtain, and Dorothy says "You are a very bad man!", to which the Wizard responds, "No, I am a very GOOD man; I am a very bad wizard…"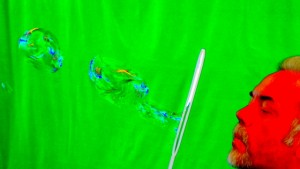 I guess that means that when we package, or re-package our programs, I want to be completely clear with you what the costs are, what we are offering, how ours differs from the other guys', and so on. No big voices from behind the curtain.
Our enrolment is the highest it has ever been, and from this "Three Part Blog Series on Affordability", I think you can see that we are doing something right…
Thanks for reading…
In Sincerity,
Jim Nolan, President
Southwestern College
About the Moderator