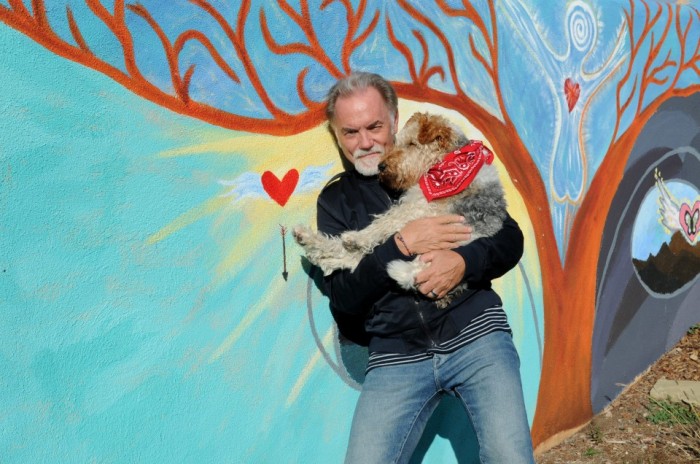 A Self Reflection by President Nolan of Southwestern College
Sometimes I ask myself if I am being "presidential enough" in Social Media.

Of course such a question begs the next question: "What does 'being presidential' look like?"

For me, a significant part of "Leadership" (a hypothetical construct, by the way) has to do with authenticity, transparency, and realness.
Manipulating change (or allegiance, or conformity, or performance) through bullying, autocratic fiat, fear mongering, sharing information strategically/selectively/incompletely, or through intentionally misleading image management may all be ways of getting things done, and some of them might even have their place, under special circumstances, as not altogether inappropriate ways to lead.

But my philosophy includes something like "Be who you are, be multidimensional, and model those things, and let it be known that at Southwestern College, our interests are wide and widely divergent. Let it be known that the deep work of consciousness-centered therapy is in no way inconsistent with humor, with sharing Steely Dan videos, with good-natured griping about the officiating in the Yankees game, with posting goofy pictures from Bourbon Street, or over-elaboration on the wonders of my recently passed best-dog-of-all-times, Barney."
It's life. I have one, and every student, faculty member, and staff member at Southwestern College has one. So do you. We are not all meditating all the time, or thinking only about trauma, or Monsanto, or the latest world villain, and we do not do ceremony all day. Well, not the way you're thinking about it, anyway…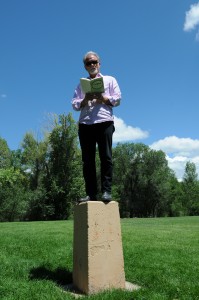 We go to the gym, to Ojo Caliente, we play guitar, we study Holistic Psychology, we have our own spiritual path and practices, we cuss the guy who cut us off on Airport Road (OK, maybe that's just me…), and then we sheepishly process having done so, in an effort to move our own evolution forward by owning and the exploring our humble humanity, and occasional jackassery.
In that respect, I am all people, and so are you, and being a president of a graduate school does not alter that fact.
Some of my colleagues are fond of saying they are "in this world, but not of it." I have no insider information on them, but speaking for myself, I am in the world and of it. I do not find the world a "distraction from our true path", but an endless series of Shakespearian playing fields upon which our destiny path is launched and told, sometimes tragic, sometimes comedic, sometimes in lilting, lovely sonnet form, sometimes with a bang, sometimes a whimper. It's all good.
Of course that is only MY experience—there are teachers at SWC who move through the world in a very different way. At Southwestern College, you experience a staggeringly wide range of "ways-of-being-in-the-world" (whether in it or of it)—that is how SWC works. We do not hire only instructors of a single Tribe—our faculty represents many kinds of academic degrees, spiritual paths, and intellectual interests.

So anyway, of course a good leader has to know her business, know what she does not know, make good decisions, consult, collaborate, take responsibility, inspire, model, and understand the local and global contexts within which to understand the mission and the sustainability of the College.

And while staying on top of all that, as best one can, I think it is OK to be a president in the world, sharing the Happy Video, posting pictures of students and our campus, as well as pics of Barney, and sharing an ongoing commentary on life on this planet, not in order to be right, but to invite conversations, curiosity , community, and perspectives on Consciousness, as we all continue on our often mysterious journey path through this lifetime…

That sounds presidential enough for me…
jim
About the Moderator