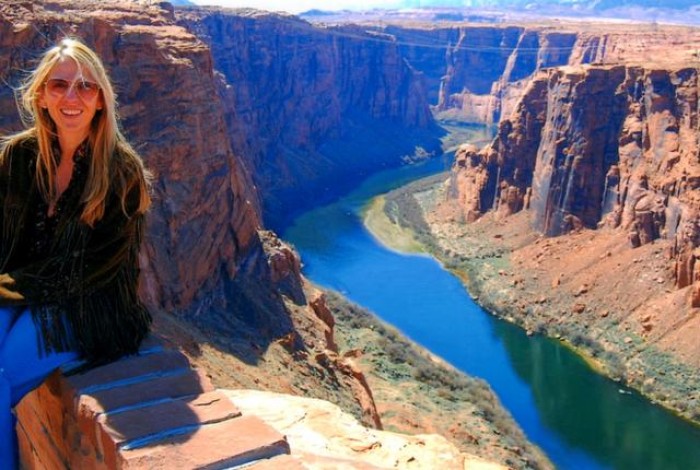 Becoming a Conscious Therapist, Helper, Healer…
Are Your Internal Landscapes Ready?
At Southwestern College, we are in the process of buying the piece of land next to the College—4.39 acres to fill with Vision…The College is on the ascendant for sure…
But those of you know have taken my courses know that I would not lose an opportunity to mine a great Metaphor, and this is a rich one, so here we go….
It is unbelievable, the number of tests you have to go through to figure out whether a piece of land is healthy enough to do the job you want it to do.
Are there easements? Who has the right to cross your boundaries? What are your boundaries? Are there liens against the land? Where somebody can keep you from having complete autonomy over the use of the land? Those pipes coming out of the land look like they attach to some underground energy tanks—is that the case? What's in the tanks? Is it hazardous? Have the tanks leaked over the years? Is the earth around the tanks contaminated? If so, how deep does that go? Are you prepared to excavate it if there is a problem? How is the land zoned? Are there power lines over the land, or buried in it?  Do you know exactly where they are, and how powerful? Is the underground well clean, or contaminated? Is the water good for drinking, or only for irrigation, or both, or neither?
Graduate programs usually ask only for resumes and transcripts, and maybe GRE scores. Asking ONLY for these indicators of a student's potential would be like me asking the Land Seller: "No, seriously, Ed, Scout's Honor, is the land REALLY worth what you are asking? And are you pretty sure those underground fuel tanks will not be an environmental problem?"
Now, Ed is a great guy, but I need a whole lot more information, and from objective sources, do you agree?
At Southwestern College, we do EXPERIENTIAL, deeply reflective and life-changing work.
We are going to walk  your internal landscapes with you, climb into your well with you, test what's in all the tanks, explore with you who is infringing on your territory, and if that is still OK with you…What are your boundaries like? Are you ready to be developed? Are your sewage lines prepared to readily dispose of whatever old stuff no longer serves you? Where are your energy lines? What old stuff needs to be cleaned up and excavated? Anything hidden or buried that you need to know about?
That's a lot for you, and us, to figure out and /or clean up before you are ready to see your first clients….It is good "Due Diligence", and every therapy school should do it. They just don't.
I hope you "get" the difference between "You accumulating information and knowledge" and "You accumulating information and knowledge and becoming an expert on your own internal, familial, spiritual and historical landscapes so as to become a Conscious Helper…"
There is a world of difference…Hope you are willing and ready to walk the land with your eyes wide open and see if you are ready to do the work to get it in shape…
Jim Nolan  swc.edu
About the Moderator