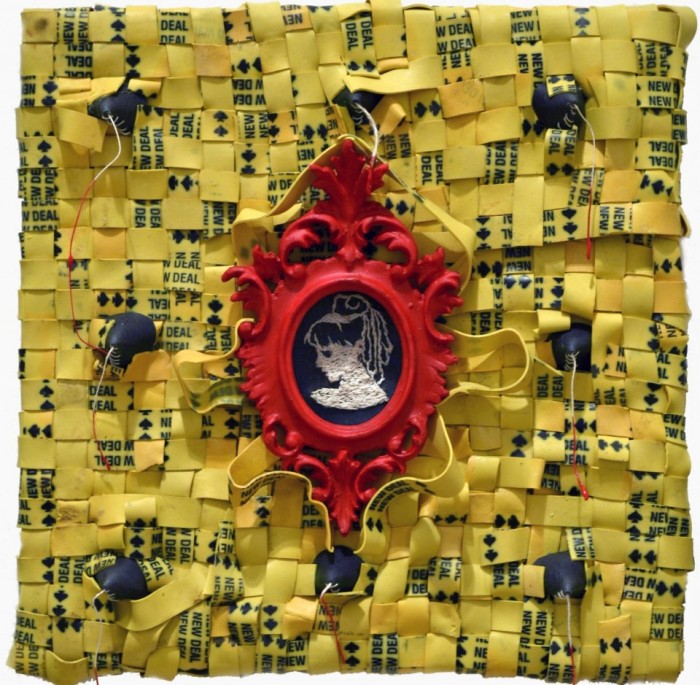 by Kat Dison

Before moving to Santa Fe, I worked as a full time artist, retained
amazing professional representation, participated in artist
residencies, and frequently held group and solo exhibitions. Although
I did well for myself in the profession and was able to support myself
through a combination of sales of my art and applications for grants,
I wanted to pursue an education in art therapy, which led me to Santa
Fe, New Mexico.

I had many concerns before moving to the southwest, such as whether my
artistic style would be accepted and whether I could establish myself
as an artist in a new community while simultaneously being able to
focus on my studies at Southwestern College. If nothing else, this
article's purpose is to inform all potential SWC students that YES, it
is not only possible, but also a very easy goal to accomplish.

There are many opportunities working as an artist in Santa Fe, because
the town is so community-driven and eager for emerging artists. One
thing I learned early on is that Santa Fe runs on word of mouth. If
you participate in just one community event, such as the After Hours
Alliance (AHA), you are guaranteed to meet at least one person who
appreciates your work, leading to another opportunity, commission, or
exhibition. That cycle will continue. Further, when you have
exhausted your network in New Mexico, it's only a day's drive to show
your portfolio in great art hubs such as Los Angeles, Denver, Austin,
Kansas City, and so on!

There are a number of opportunities that I have taken advantage of by
simply getting out there and networking. Although it can feel out of
place to offer a portfolio that doesn't fit into the "Santa Fe style,"
don't be discouraged and don't let it stop you from trying!
Conversely, don't let the saturation of cowboy and Indian aesthetic
discourage you either! Continue to be driven by your creativity, and
never compromise your style.

If you're interested in getting to know some local businesses and
galleries to show your art, come on down to the Faralito walk off of
Canyon Road this Christmas Eve. I have a show there this year and
welcome you guys to come in and say hi, meet some new people, and have
a good time. Regardless, if you have any questions about how to
survive as an emerging artist in Santa Fe, always feel free to contact
me through www.katdison.com.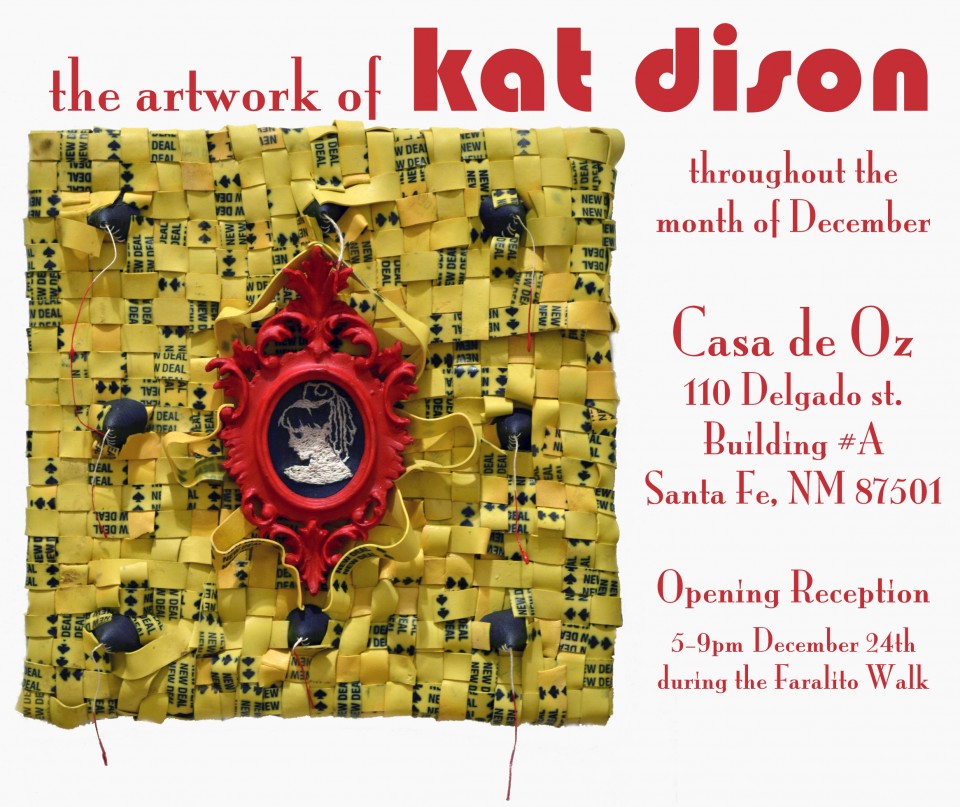 About the Moderator