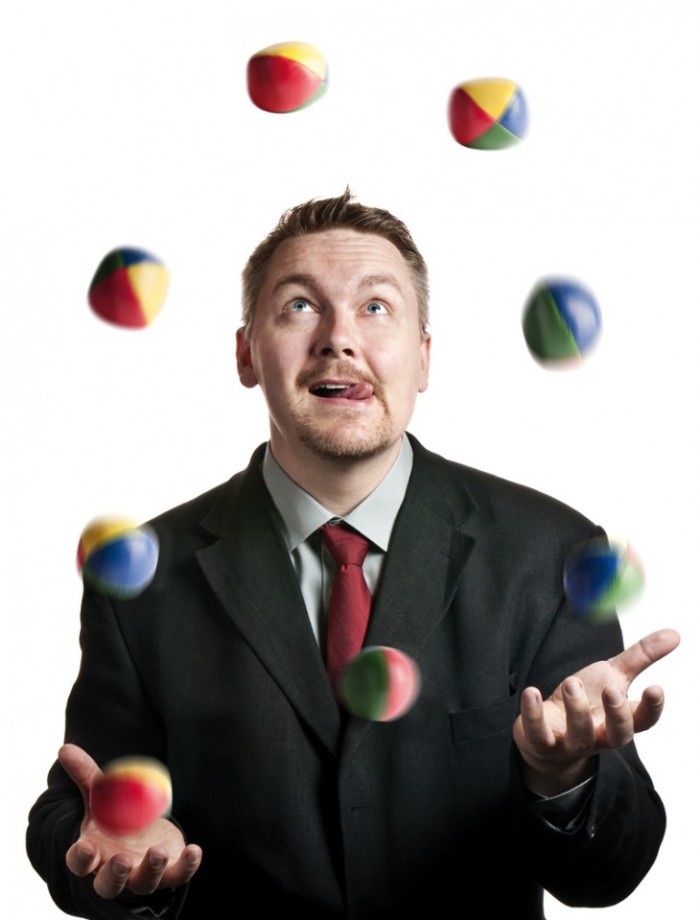 "Being There" as a Clinical Skill   by Jim Nolan
At Southwestern College, we take an unusual approach to training therapists. Many programs out in the world (and indeed many theories/models of psychotherapy) place an emphasis on skills, interventions, strategies (the empty chair, the miracle question, EFT, EMDR, and so on.) They can come from the direction of "you have to DO something."
And many therapists in training are dying to get these "skills", often in the "tell me something I can DO when that happens in session!" kind of way. Nothing wrong with that, and probably developmentally appropriate and unavoidable anyway. The assumption seems to be that there are identifiable and evidence-based interventions that one can both learn and match to individual clinical situations, and if you get those down, you will be safe in any therapy session. You'll have tools, and you'll know what to do with them, and when! Nobody will feel out of control, because you have "tools", and the judgment to know that you do not use a hammer to install a plate glass window.
OK, that might "work" sometimes.
But at Southwestern College, we place a stronger emphasis on "being" rather than–or let's say in addition to–"doing." There is more of an emphasis on "being with the client", of "holding space" for the client, of witnessing, of staying out of judgment in relation to the client, of being curious more than being expert, or in fear.
Sometimes that may look like you are doing very little. For some clinicians, or clinicians in training, this can feel just too nerve-wracking, too uncomfortable, too passive. But Interpersonal Neurobiology is going on. Deeper connection is going on. Being witnessed and heard is going on.  "But this person needs a THERAPIST! I need to DO something!" At Southwestern College, we want to turn that into a question, rather than a pressured statement.
"I am feeling like I want to do something—is that about my anxiety or is that really what the situation is asking for? Am I needing to fix something or say something to make ME feel better?"
"It feels like a high quality, resonant silence is what would be best here…"
"This may be one of those moments of awe, of not-knowing, and I might do better to sit with it rather than try to explain the unexplainable, or fix that which is either not "fixable" or does not need fixing…"
"I think I will let Spirit inform where I go with this one–but I will have to be quiet enough to hear…"
Mirroring, witnessing, holding space, creating a safe container, "being there" for the client in a non-judgmental way—THESE are skills, or better said, "ways of being" with another person, without the press, the drive, or the desperate need to do something, to make the pain or the awkwardness go away…
If you can suspend your ego, and your intellect, and your anxiety, and your desire to fix something, then just holding space gives Spirit time to flow through you, and bring some inspiration from your higher, more ineffable, and often wiser Inner Realm. Trust that.
In summary, we believe that it is more important to attend to the quality of our therapeutic presence. We fix nothing, we are nobody's savior, we do not heal anybody, we are not wizards…
(Dorothy, to the Wizard of Oz, after Toto pulled aside the curtain: "You are a very bad man!"
Wizard of Oz: "No, I am a very GOOD man—I am a very bad wizard…")
Skills are good, no doubt about it. But the idea that if you have a toolbox full of skills, you will be prepared for any clinical presentation that comes down the pike is like wishing on a star. Stuff will come into your session like a wrecking ball from outer space, and a high quality presence, a holding of the shock and awe, remaining curious, but without any quick fix tricks—that kind of strategy could be your best friend, and your client's as well.
That's a key part of the clinical training at Southwestern College/New Earth Institute.
Thanks for reading…
Jim
http://drjamesmichaelnolan.com
About the Moderator