To Newcomers to the Santa Fe area:
Flea Markets.
OK, first, there's "The Flea" in southwestern Santa Fe (near Southwestern College, coincidentally). Acres of stuff, some new (the obligatory Elvis clock, crappy jewelry, tube socks), but LOTS of old stuff. Of course you never know, but I have gotten some unbelievable deals there, May through October or so. Food served too. It is a fun atmosphere, and photo takers, take your camera. Too many things come up at flea markets like this to not be ready to shoot…
The Albuquerque Flea Market (the big one) is at the fairgrounds, at the corner of Central and Lousianna. (Ta-Lin Market right across the street—go there too! Foods from all over the world.) Furniture, clothes, chotchkas, cool southwestern stuff, but also "Guy who dumps broken tools and decades old TV remotes and connection cords that went to things that died before Clinton was president on a big white sheet with no prices marked." That guy is at a lot of flea markets, and this one is no exception. Great place. This flea market has more new stuff than The Flea, but still very worth going. You just have to walk more, and look harder.
Your first pair of cowboy boots, one of those round, leather chairs, all make it worth the drive from Santa Fe.
If you are just moving here, go to both of these flea markets before you step foot in Target or Walmart. You just never know.
The Tesuque Flea Market. Ahhhh…What to say. OK, maybe you should go once. It's not really a "flea market." More "new stuff", Indian rugs (both kinds), African stuff, random stuff…
They say this used to be a "real" flea market, but then the Pueblo allegedly bought it, or took it over, and now it is more like a an independent, predictable outlet mall in tents. You want it to be better than it is, but it's not. Check it out though, just so you know what is there. Then have breakfast at the Tesuque Village Market (covered in a previous blog post), and then walk around Shidoni Foundry just up the road. Huge cast sculpture pieces. Bring your camera for goofy photos, or Instagram goofiness back home to your family. Finally, drive back to Santa Fe " the back way", down Bishop's Lodge Road (some day stop in the Bishop's Lodge Bar—great bar food and atmosphere, and you can sit outside on the patio, by a fire if the night is cool…) By the time you get back to Santa Fe, you will probably have forgotten any disappointments from the flea market.
Albuquerque has seventy thousand second-hand stores, smaller flea markets, and so on. It is a working class town, and people know the value of a buck. Great deals to be had on any given Saturday road trip.
Enjoy it all. This is a great area in which to live; I know that both first-hand and second-hand…
Jim Nolan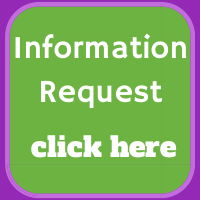 About the Moderator