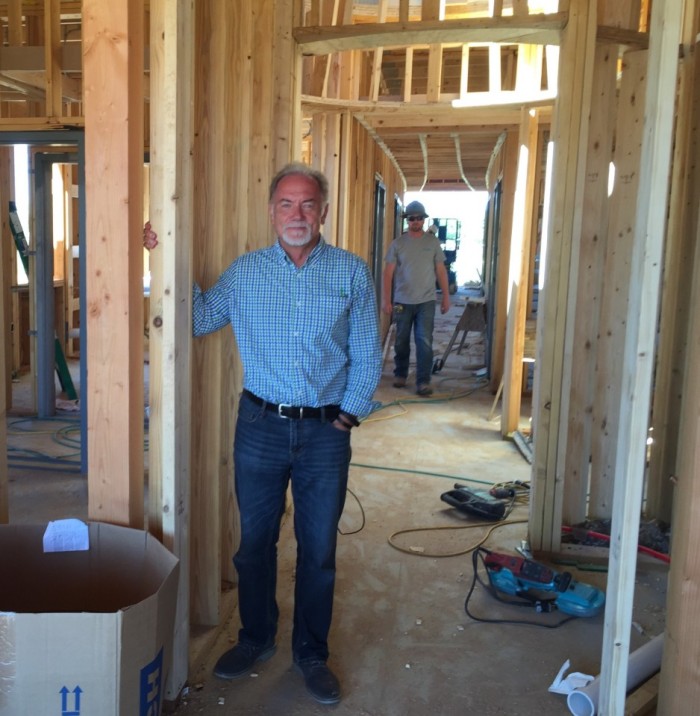 OK, so it has been a little daunting at times.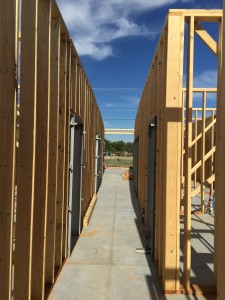 We are building a new Counseling Center, and I am the main point person for the construction phase of the deal. This involves learning a lot about a lot, and having excellent consultants, and communicating a lot about complicated political matters, financial matters, design concerns, weather-related contingencies, idiosyncratic personality stuff, control issues (others', of course—I don't have any), and on and on.
I remember the day we decided we should build instead of buy and renovate. That was a big decision, and a good one. Then we hired an architect (Gabe Browne), and we made ten million decisions about what we wanted. Then we got a builder (John Rehders), and went through thorough process of "value engineering" (figuring out where you can cut costs without losing the essence of the vision). Then there was Wells Fargo and the whole loan process.
Now the building is going up. I spent two hours the other day poring over value engineered electrical packages, in conversations about security, keys, fences, fiber optics, wells, pumps, easements, and on and on.
We are getting there. It is my job to make sure that happens.
It's kind of fun. I get a lot of support from Allen Taylor and Jim Cutropia, consultants for the College. When the language is over my head, I look to those guys for their sage advice. So far so good.
Thanks for caring about our new Counseling Center. If you are moved to make a donation, you can check out the various options on this page, or just send the College a check, to my attention. This is exciting, and at this stage of my career, it is great to be still learning new things…
Warmly,
Jim Nolan
President
About the Moderator