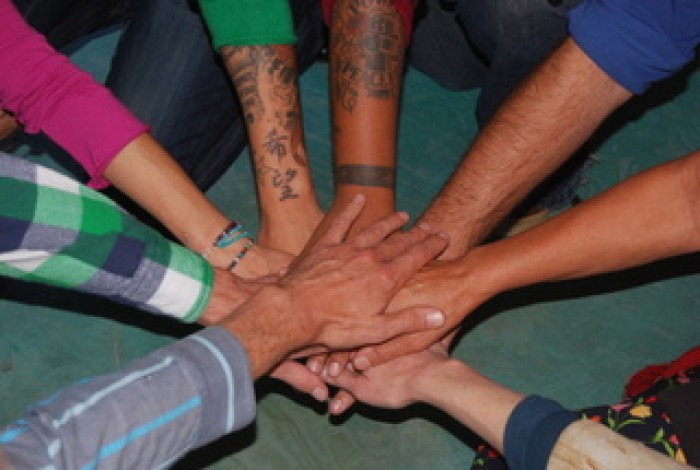 Can I Get a Job in Art Therapy?
Yes.
That is the short answer. (And look HERE for all the jobs listed in the USA that we could find!)
Southwestern College has hundreds of alumni who are out in the world working as Art Therapists. There are thousands more from other schools as well. (Yes, believe it or not, there are people who choose to study Art Therapy somewhere OTHER THAN Southwestern College in Santa Fe, New Mexico, which is the 2nd largest art market in the USA and home to the famous Magical Light that has been a magnet for painters and photographers for a million years—go figure that one….)
But some explanation is needed here too. Not all states license people as "Art Therapists." So in some states, people with Art Therapy degrees are able to become licensed as Counselors, as they are considered to come from a "related discipline". Not optimal, in terms of advancing the field of Art Therapy, but good if you need a job and this helps you at least break into the market place. Also, you are not prevented from DOING Art Therapy—you are just not licensed as an Art Therapist.
There is much effort being put into increasing the number of states that recognize Art Therapy as an independent discipline. It is recognized all over Europe and around the world in many countries. (You might consider joining the Facebook group "International Art Therapy Organization", which currently has almost 3500 members, if you want to keep up on what is going on with Art Therapy around the globe…)
Art Therapists work in virtually any and every clinical environment, including agencies, hospitals, hospices, private practices and on and on. And it is my sense that the field is growing and becoming more recognized and honored as a powerful approach to healing.
And here is what I find, too, not just with Art Therapists, but with life. If you live in fear, you will find fearful things. If you live in alignment with your Higher and Divine Self, you will manifest life opportunities that resonate with that position. I get this too: If you are already in fear, those last two sentences will make no sense to you. So it goes.
At Southwestern College, we help you out with this issue. When you decide to go to graduate school here (good choice!), you will get a degree in "Art Therapy/Counseling", which will allow you to sit for licensure in both Art Therapy and Counseling, which in turn increases your hire-ability a zillion fold. Very few places have this option. One that I KNOW of, though there may be more. Anyway, at Southwestern College, we are about "Transforming Consciousness through Education", and, in addition to that Higher Self kind of mission, we are looking out for you in your career path, and making sure you have every opportunity to use your education to support the life-dreams you have for yourself…
So anyway…I hear students and prospective students ask this question, and it is a good question to ask. And I have to answer optimistically…Yes, you can get a job. And a meaningful one at that. And aligning with your True-est Self, and staying out of "poverty consciousness" and "fear-based thinking" will always make every dream you have more likely to show up on your doorstep….
Jim Nolan, President, Southwestern College, Santa Fe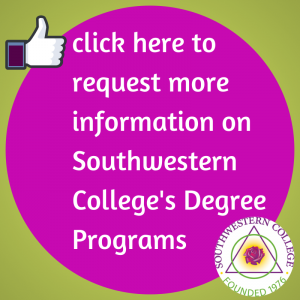 About the Moderator