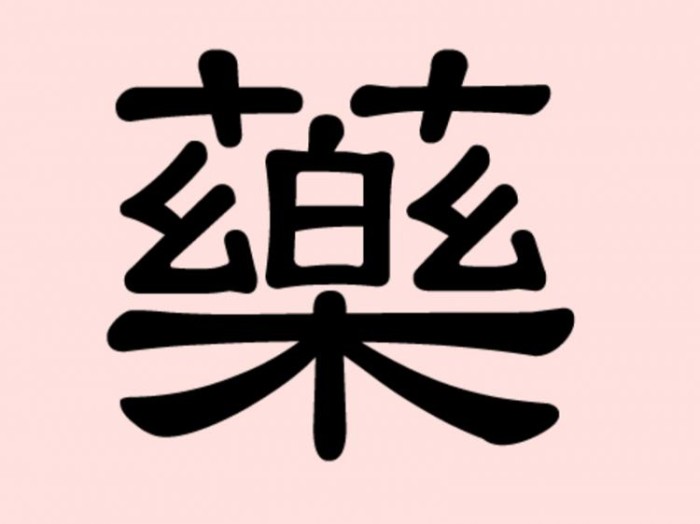 (Guest Blogger Dr. Hoover is the husband of Southwestern College Art Therapy graduate, Mutsumi Shoji…He is in private practice in Santa Fe, and works with Acupuncture and Chinese Herbal Medicine)
Chinese Medicine and Mental Health
Dr. Jesse Hoover, DOM
Whether using acupuncture or herbs, Chinese medicine (CM) lends itself well to the treatment of mental and/or emotional conditions. Unlike modern psychiatry, which stands straddling the brain and the mind, Chinese medicine recognizes no such distinction.
In terms of function, there is no separation between mind and body or body and brain. It's all beautifully together—an intellectual approach, which as you will see, is invaluable as a point of access to addressing mental health conditions.
For example, a female client, 40 years old, came by my office because she was struggling with GAD, generalized anxiety disorder. Besides the wrenching, racing thoughts we associate with anxiety disorder, she was physically suffering. She had chronic loose stools, a poor appetite, and an ever-present feeling of fatigue, worsened immediately after eating. Her pulse felt fine, deep, and surging.
In this case, I would expect anxiety to improve at the same time as does appetite, bowel movements, and other digestion-related symptoms. Marvelously, it often works out this way.
From the patient's perspective, working with the physical helps explain a lot of things. Like most people, this client had multiple medical problems that were persisting unexplained and undefined. However, from the perspective of CM, these were not multiple problems but one problem with multiple symptoms. "That's a relief! I can improve my health and my anxiety at the same time… hmmm."
Chinese Medicine as Metaphor
Along with the concrete medical treatment recommendations, the Chinese medicine model provides symbol and metaphor for understanding both the disease and treatment processes.
In the case of anxiety, I teach patients and students that the upper digestion is metaphorically considered to be the center. It's literally the center of the body.  Further, we say that having a healthy digestion is a prerequisite to feeling centered.
Centered is how one might feel after eating a particularly tasty, balanced, and nourishing meal—warm, at ease, affable, comfortable, in other words, everything opposite of anxious. This feeling of being centered is akin to feeling comfortable in your own skin. Not so different from being in touch with one's self.
Being centered lends itself to healthy boundaries and proper responses to external events. All of these notions can play an important part in both conceptualizing and treating anxiety.
Naturally, it's important to get into some of these things with clients. Not as a psychotherapist would, nor to exorcise any demons (or even look for them), but as a part of necessary CM education about body and mind. When I explain something like the relationship of digestive health and anxiety, and the client sees and experiences it—or vice-versa—it can be very powerful.
An out-of-control experience just became more comprehensible. If I can suggest something that can be done and learned, even better, the experience has just become more meaningful.
All of this mind-body stuff sounds good, but can so much really be treated simply by improving digestion? Well, yes. Treating mental health problems using a medical/metaphorical model such as CM changes the internal playing field upon which a person operates. Mental constructs and models of life—descriptions, assumptions, and experiences—all remain the same. But the playing field of the body has changed and the client has a new, metaphorical model for understanding himself or herself medically.

Digestion and Vitality
Digested food is the source of all energy in our body. As digestion improves, so does physical and mental vitality. Returning to our example, people with weakened digestion often present with fatigue.
Before the client was fatigued, now she is able to go to the farmer's market on a Saturday morning, take her child for a hike in the mountains, and spend more time with friends at the local casino (true story).
As a natural consequence, new thoughts are appearing, opportunities for change are more likely, not to mention that the client feels less of the negativity that comes with emotional struggles, and more positive about her health. She feels better because she is better.
A New Synergy: Chinese Medicine and Psychotherapy
The possibilities of combining Chinese medicine with other forms of therapeutic intervention are very exciting. As an example, when done properly, Chinese medicine and forms of psychotherapy actually augment each other's success.
Because physical problems can function as barriers to therapeutic progress, I encourage psychotherapists to refer to a Doctor of Oriental Medicine (DOM) once a client is relatively stable (we are outpatient practitioners, after all!).
As an example, I recall a case of bi-polar, in which the client presented with a number of physical symptoms. The client was already working with a psychotherapist to address the details of mental and emotional factors, many of them formed by recent stressors—loss of a job, returning to the parents home, and a lack of emotional support from friends and family. However the client was further beaten down by insomnia, dizziness, constipation—and subsequent irritability—and muscular spasms/tightness.
Not only are these symptoms amenable to CM treatment, they indicate a pattern of disharmony that includes mental-emotional imbalance. Interestingly, this pattern did not have to be termed "bi-polar". In this case, the client was relieved to learn that many of her symptoms could be addressed from the perspective of recent emotional stress, without having to say that her bi-polar was becoming uncontrolled. This actually worked clinically. By shifting perspective, her symptoms became both treatable and less threatening.
With the exception of personality disorders, mental health conditions usually have physical components and vice-versa. However, exploring and treating the physical in a professional manner requires a trained medical practitioner. Psychotherapists don't (and should not) ask about a client's appetite or bowel movements. And as you now know, digestion is related to anxiety. It may also be related to depression, insomnia, bi-polar, and even ADD/ADHD.
Chinese Medicine and Mental Health
There is enormous potential contribution from CM to the field of mental health. It takes neither the stance of psychiatry nor psychotherapy, being in some senses an amalgamation of both. In the ongoing process towards wellness, the fact that physical symptoms can be defined and assigned meaning contributes to both tangible progress and a feeling from the client that there is order where before was chaos. Due to the use of symbol and metaphor, this process is comprehensible and not so "medicalized". There is greater access to hope and self-understanding.
Should the client wish to work with both a psychotherapist and Doctor of Oriental Medicine, all the better. This can truly be a perfect union that addresses the client's issues with an integrated, powerful collaboration. From the professional perspective, it is possible to have a harmonious, respectful relationship between a psychotherapist and DOM, as each contributes something unique, with their roles being well defined and different in scope of practice. Broadly speaking, mental health is unique in its demands. With so many factors affecting a client's state of mind, it would be of benefit if we could increase professional community and synergy along with the breadth of available services, including Chinese medicine.
Dr. Jesse Hoover, DOM, can be reached at (505) 690-9317
About the Moderator