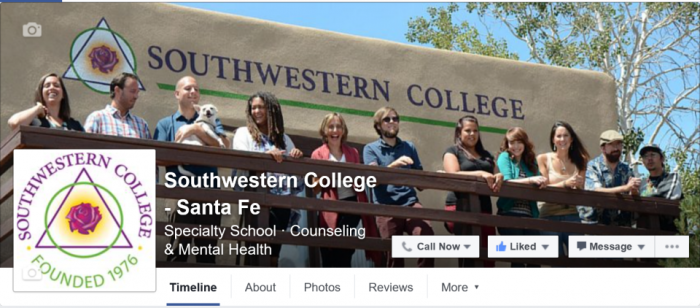 Tierra Nueva Counseling Center of Southwestern College is a GREAT Training Center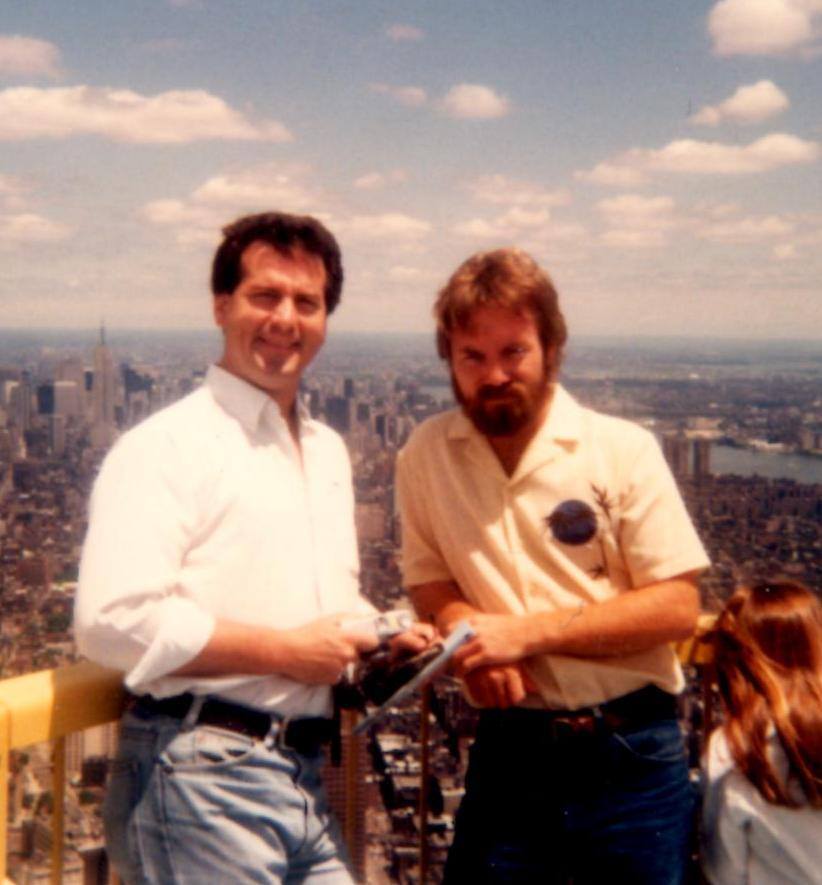 When I first got accepted into graduate school, my great friend Don Doty, then already a psychologist, asked me: "Where will you do your field training?"  I did not even really know what that meant, and did not have an answer.
So here's the dealio:  All Counseling and Art Therapy programs have "practicum" courses, in which you see your first psychotherapy/counseling clients, followed by internship courses, for advanced clinical training. 
Most Counseling programs have you do the practicum training (and not unfrequently, your internship) in their university counseling centers. Your clients are students at the university. 
At Southwestern College, you will do your "Prac" and possibly some of your Internship at Tierra Nueva Counseling Center, a beautifully appointed center that opened in January of 2016. (And, I have to tell you, I have done some of my training in shoe boxes and broom closets for offices–Tierra Nueva offices are a dream…) 
Your clients will NOT be the students at the school—your clients will be residents of the highly diverse communities of northern New Mexico. Hispanic, Native American, kids, elders, people on unemployment and Medicaid, and yes, the occasional college student from Santa Fe University for Art & Design. 
Do you get the difference?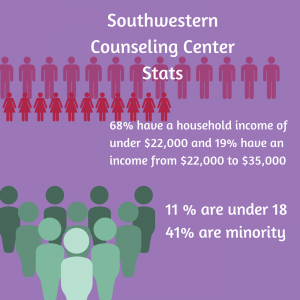 Having all university students for your clients right up until you get your first job in the "real world" is kind of limiting. In fact, that was my own experience, in large part. The population is relatively homogeneous. People who are smart enough, and have enough support, and enough resources, to figure out how to get into an American university. Largely majority population. 
I guarantee you, the clients at Tierra Nueva are not homogeneous. They are all over the place. This makes for a GREAT training experience for you. You will be seeing a diverse client load, and sitting in Prac and Internship classes, listening to your colleagues do case presentations on THEIR diverse client loads. You will learn about a WAY more diverse population of clients than I ever heard about, working at The Ohio State University, UMASS Amherst, the University of Texas at Austin, or Baldwin-Wallace College. I worked largely with "majority culture people who are going to college or grad school." Great group to work with, but I left with a lot to learn…
So take that into consideration…
About the Moderator