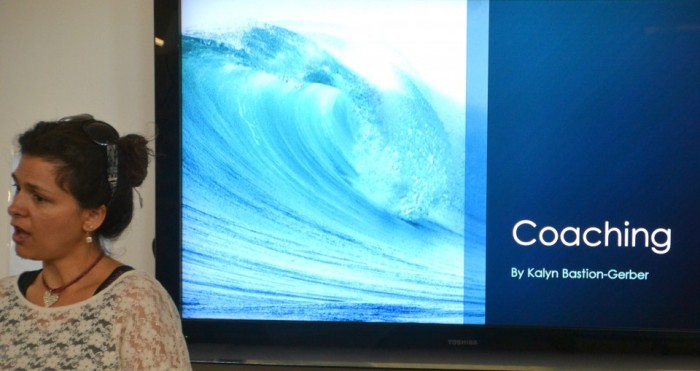 Scanning the Horizons for the Next Program Opportunities at Southwestern College/New Earth Institute
At Southwestern College/New Earth Institute, we are always scanning the horizon to see if there are Masters Degrees, Certificates, Lectures, or Continuing Education opportunities we could add to our offerings. You will soon get a survey so that we can learn what most interests you from the ideas we have generated.
But I wanted to ask about one in particular. There has been some talk about a Coaching Program at Southwestern College, under the leadership of Dr. Ann Filemyr, Vice President of Academic Affairs & Dean. We're looking for some feedback on this one.
There are a lot of different kinds of Coaching—Personal, Life, Executive, Career, Spiritual, Relationship, etc. We were kind of looking at Life Coaching, but studying the situation.
Generally speaking, the following can be said of Coaching:
You work with relatively high functioning clients
Coaching is strengths-based and process and outcome-oriented, rather than problem-focused or rehabilitative
Clients aren't going from -2 to +3. They want to go from +5 to +9
No licensing is required to practice as a Coach at this time. (There are some certifications available for training purposes)
From a Friend/Coach/Psychologist/Colleague who is primarily a Career Coach in Seattle: "Once you're practicing in this field, you can't imagine why somebody would want to work with the insurance companies in psychotherapy—they make a lot less money and there's so much more paperwork."
Most Coaches work by phone, email, or Skype, often with relatively little or no face-to-face time.
That allows for some geographical flexibility, and opens up your potential client base well beyond only local people, on into a potential national client base
Even though Coaching has a different sensibility, and different tools and skills than "therapy", many of you have done pieces of Coaching without perhaps identifying it as such.
Many Coaches end up working with Executives, and even in Consulting roles with organizations
This could conceivably be a full-blown MA degree, or a Certificate Program…We're still in the research stage on all of these ideas…
So anyway, if you have any thoughts on this one, we would love to hear them when we send out the survey this coming week…Interesting times ahead at Southwestern College and New Earth Institute…
Jim Nolan
About the Moderator