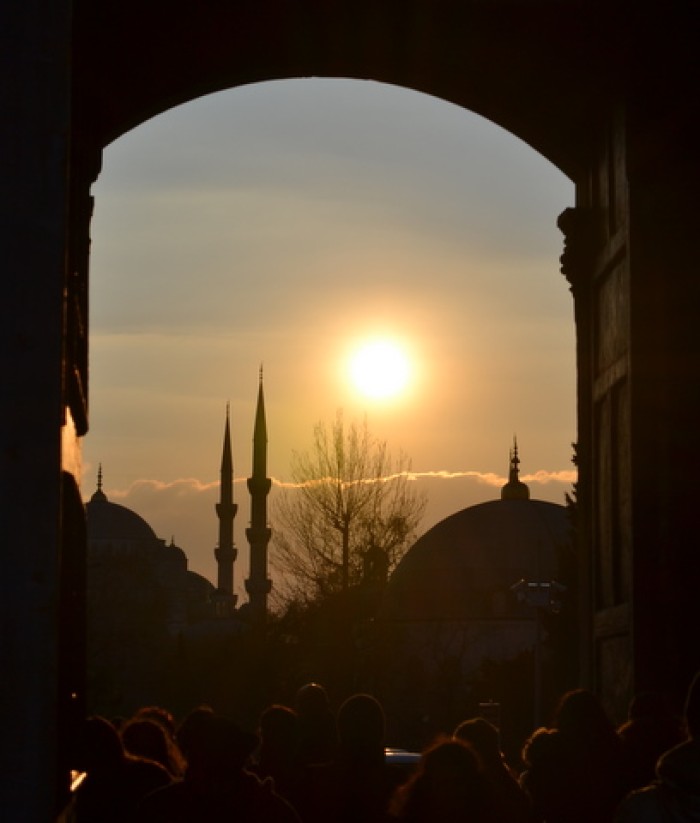 Controversy and Unity in the Art Therapy Empire
 Controversy means somebody gives a damn. That's a good thing.
 This is a touchy one. I should leave it alone. But I probably didn't get to be president of an Art Therapy graduate school by leaving the touchy ones alone.
 Let me start with this observation: "We're all on the same team. There is no capital "O" Other in this one, though there are lower case "other" perspectives. It sometimes seems otherwise, but a whole bunch of really smart people who are looking to help heal the world and raise consciousness to boot can surely work past the seeming and get to some variation of a consensus view, yes?   I'm confident.
 OK, here goes. Art Therapy increasingly demonstrates itself to be a powerful, archetypal approach to healing and growth across a wide range of settings, cultures, and clinical presentations. The anecdotal evidence is huge and ancient, the social-science-y data, for which I personally, and frankly, have a lot less use, is coming along. I'm glad somebody is doing that piece, not because I think it is inherently useful, but because insurance companies and governments do not appear to have the inherent capacity, nor courage, to name a horse a horse, without a bunch of statistical hoopla that tells them with an 87% confidence rate, that, though there is the iconic "dearth of data", and though the methodology of seeing with one's own eyes is rife with all manner of problems, indeed, the horse appears to be a horse.
So the actual field, and work, and art of Art Therapy have been represented well, and flourish to beat the band.
Here's the issue. (Last chance to turn around, Nolan…) Well, one of the issues. Politically, as a matter of sheer business, Art Therapy has not been terribly successful at convincing insurance companies and government functionaries to recognize it as a viable, unique therapeutic modality meriting full licensure and third party payment eligibility.
Don't get me wrong, there are pockets of light and evolution (the state of New Mexico, for example), where the value and identity of Art Therapy have been duly recognized and where one can achieve licensure, professional practice, and a happily-ever-after story.
Then there are other places that ain't so full of light and evolution, where you have to be more creative to get your Art Therapy degree to work for you This is not right, but it is.
As regards these not altogether satisfying states of affairs, there appears to be a lot of room for dialogue and collaboration, and, if one wants to go in this direction, there is a lot of room for criticism and blame. There are probably good reasons to go in both those directions at different times, though I am one of those guys who says "Howzabout we look for some solutions together?"
Here is what we ran into at Southwestern College in Santa Fe: A number of our graduates went off to different states where Art Therapy was not recognized as a licensable discipline. In some cases, they were able to get licensed and/or work as a practitioner of a discipline related to Counseling. They were the lucky ones.
So at Southwestern College, where we already had a longstanding MA in Counseling, we made sure that anybody who took the proper coursework to be licensed as Art Therapists also took the necessary coursework to qualify as Licensed Professional Counselors. This now allows them to become licensed as Art Therapists in states that recognize Art Therapy, to be licensed as Counselors in states that do not, and to be licensed as BOTH in states that offer both licenses (New Mexico, for example.)
I will take responsibility for taking the issue to the Higher Learning Commission (HLC) in order to get the MA degree re-named, arguing that our graduates effectively qualified for two professions, and HLC agreed with us, suggesting  "Why don't you call it "Art Therapy/Counseling?" I said "OK." Honestly, I was delighted. I had heard one too many story from alumni who could not find jobs if their diploma did not have the word "Counseling" on it. It's heartbreaking, to tell you the truth. It affects lives and families. I was sick of it.
Not everybody in the Art Therapy world is wild about the Southwestern College solution. Heck, people on our Board of Advisors, with whom we collaborate regularly, and for whom we have so much respect that we invite them to keynote our conferences, are not wild about it. To be honest with you, I am not sure whether I completely "got" that when I went to the Higher Learning Commission, but I get it now. Yet in my role, I had to be responsive and responsible to our most immediate and important constituencies—our students. They have been terribly grateful for the dual designation "Art Therapy/Counseling."   Ditto our Board of Trustees.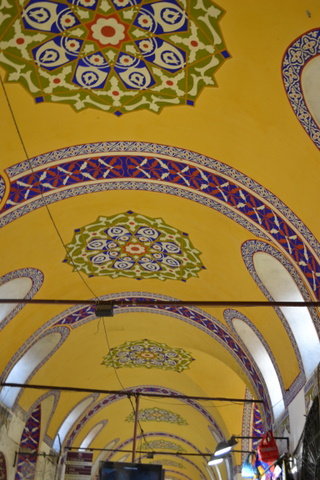 Here is my position: I am totally supportive of our students' and alumni's right and desire to be gainfully employed after spending a fair amount of money on a master's degree. I am equally totally supportive of Art Therapy as an independent and unique discipline which has demonstrated to my satisfaction that it deserves to be recognized in fully fifty states for licensure and by insurance companies for third party insurance reimbursement everywhere. I am equally totally supportive of all efforts made by the American Art Therapy Association and state Art Therapy organizations to gain visibility and recognition for Art Therapy at all levels. And finally, I am equally totally supportive and understanding of those who feel that the national and state organizations need to significantly ramp up their efforts, lobbying, commitment and, most of all, effectiveness in getting it done at the licensure level.  Easier said than done, I get that. Still, it's gotta be done.  Leadership has to answer the call.
Art Therapy, nobody else is going to do it for us, nobody can do it for us. Many are willing to help in whatever way we ask, but asking our highly trained and enormously valuable Art Therapist constituencies to scramble and settle for another license as a long-term solution is not something we should be able to sleep with.
I still have this crazy notion that all of us who have an investment in the future of Art Therapy need to figure out how to join hands, regardless of whether we like every little detail of the other guy's business plan. I simply cannot imagine that our ultimate goals are very different, and it seems to me that in any good systems therapy, finding and focusing on common ground will yield more healing and growth than focusing on differences.
Maybe we look at states that are close. Ohio, I think, might be one of those. What if every Art Therapy student, alumni and faculty member in the whole country wrote to Ohio legislators, and what if presidents and other leaders of colleges and universities with Art Therapy programs wrote them as well? And what if all of the state Art Therapy organizations did petitions and sent those? And international art therapists from all over the world? And clients, and parents of clients?  I like Ohio's chances with such a concentrated and unified effort. I'm too old to be naïve. I really think it could work. It could be like an old fashioned Quaker Barn Raising. Then you move on to the next closest state.  I don't know who exactly should lead this kind of thing, but I kind of don't care. If they should, but they're not, then let's find other leaders. I'm more interested in who WILL lead it than in launching salvos at the guy who is not.
Somebody out there has ideas ten times better, so let's put them out someplace where we can act on them. Fragmentation and a house divided against itself is probably what some people outside of Art Therapy hope for. Friends and Colleagues, let's not go gentle into that good night…
Jim Nolan, President
Southwestern College, Santa Fe
About the Moderator