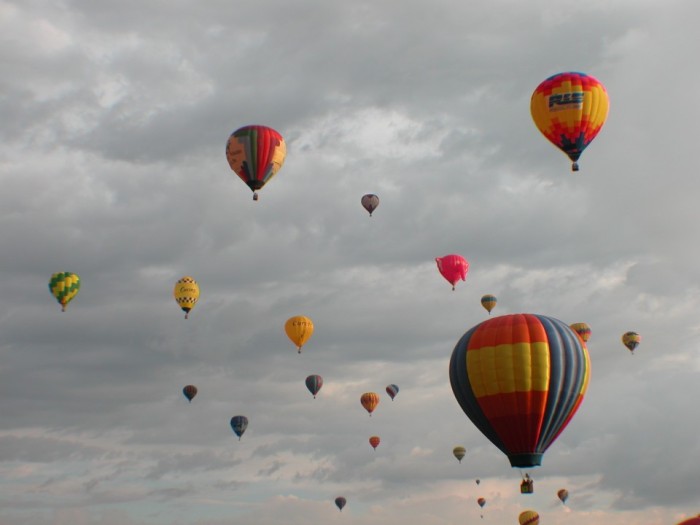 Death.
Someone very dear to me might be approaching the moment of transitioning.
He may leave the planet, or he may stay. He may transition, pass into pure positive energy, or he may stay in his bag of bones and bang it around a bit longer.
As a culture, we tend to think that staying around longer is inherently better, and my intellectual self thinks that is just dumber'n hell. A lot of times, the person is miserable beyond words, and they are sticking around for somebody else's needs, or so it seems. Who knows. Ultimately, I can't presume to know how it is for him…
However, if he leaves the planet sooner, I am going to cry like a sonofagun, and be inconsolable for some time. My emotional self wants him to stick around. He is one of the great ones. He "deserves" more time on the planet, though I am not clear whether he wants it. We will see. Soon.
Hell. I don't even know what I'm talking about.
Nobody does, when it comes to death. And those approaching me who "know" the most about it, I trust and believe the least. When they tell me how it works, post-bag-of-bones, I know they have stopped being curious, and need to take a position of "knowing", about a topic that is un-knowable, and I have no interest in their position, to tell you the truth. It is just a deal buster for me. I would be happy to hear their thoughts, questions, and wonderings, though…
When somebody presents as "Knowing" how Death works, they lose me. Having read deeply in the great literatures of the world, the literatures of psychology, the literatures of philosophy, I am profoundly aware that nobody really ever nailed this topic, so the prospects that some dude here and now HAS nailed it is, well, let's just say, "unlikely". Having a belief is not the same as knowing, even when people say "I just KNOW it in my bones…." (or wherever else they think they know it…"in my bones" is a Santa Fe favorite…yeah, that kind of knowing is just believing it really hard, and there is absolutely nothing wrong with that. Shoot, I have my own "beliefs" in the matter…)
Someone very dear to me might be approaching the moment of transition…
Yeah, that's still happening…Hold him in your truth, and I will hold him in mine, because I know nothing, and I will cry no matter what, so I guess we just sit how we sit, be how we be, with their passing, and hold on to how we think it might be once you pass. I hope that will be a place of wonder and curiosity, and not one of fear…
Jim Nolan
http://drjamesmichaelnolan.com
About the Moderator