Hello my name is Caitlin, and I am a recovering Clinical Research Coordinator.
When I arrived at my interview for the research job I would have for the following three years at a psychiatric clinic in Chicago, I had no idea what clinical research even was. I had graduated college with a Studio Art and German Studies double major. I'd recently returned to Chicago from a Fulbright grant year studying artists with Schizophrenia in Vienna, Austria. I knew I was interested in learning more about Schizophrenia, and I knew I was good at humanities research, but I had no inclination whatsoever about what clinical research trials on Schizophrenia were.
I somehow landed myself a nice gig as a snazzy clinical research lady. At 24 years of age, I had health insurance, a 401K, possessed a company credit card, wore a pretty rad stethoscope, and made a healthy salary.
So what exactly did I do? Well, I started as an assistant. I answered phones, took patient intake information, performed cognitive assessments on people with Schizophrenia, and performed cardiac assessments and phlebotomy (I had prior training at a hospital for those things). My boss also trained me how to fit symptoms into diagnoses, and I got real good at it. I was soon promoted to the position of study coordinator, and casually labeling John Smith as borderline and Jane Doe as bipolar.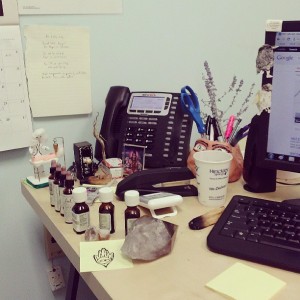 As a study coordinator, I basically followed a study protocol, with which I collected biological specimens, organized data, performed cognitive testing, and distributed study medication, all in order to research the safety and efficacy of a magical pill that was thought to improve cognition in Schizophrenia. Cool, right? I was young, lived in a huge city, was financially well off, got to go on business trips to Miami and LA, and had a prestigious job. It was the 20-something, independent woman's dream!
But for me, it was a nightmare. Everyday, I struggled with the real cost of this research and the ethics behind big business Pharma. I saw some nasty, unethical things that made me cringe but did nothing but complain about them to my coworkers. I felt tremendous compassion toward my extremely impoverished patients, but they were scientific subjects and were supposed to remain numbers. I was not supposed to be kind, but clinical. Not to mention the overhead made on these studies by research sites is tremendously large, and yet the minuscule amount of money the usually very poor subjects made was so much to them, that they would do practically anything to stay in the studies.
So I did the job. I turned people into subjects. I looked over papers with lists of numbers next to symptoms. I turned human hearts into information. I put people in boxes. And then one day, I couldn't do it anymore. I took a leap and I moved to Santa Fe to study Art Therapy and Counseling at Southwestern College, and my experience here couldn't be any further away from the last three years of my life.
It's strange attending a very holistic school after working inside the biological paradigm of big business Pharma. The experiences are so opposed, that I often find myself tremendously confused.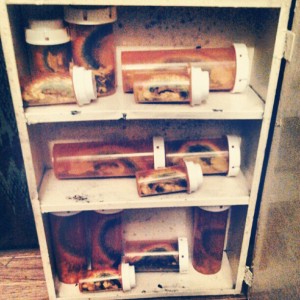 I've seen medication really help people, but I've also seen some pretty ugly sociopathic intentions behind what Pharma does. At pharmaceutical company study start-up meetings, the scientists and psychiatrists heading the studies sat around fancy meals discussing "Schizophrenics" and making jokes at their expenses. As a former German Studies major, I am extremely sensitive to the way we box people, and the splitting of them from us. Viktor Frankl warned against placing too much value in the biological paradigm. He saw the study of the human being as a scientific subject as a cause of the holocaust he survived. When we confine people to numbers and symptoms, we no longer see people as having meaning, but as a list of information that can perfectly fit inside a pre-existing structure.
So what have I learned since quitting my job and attending school at Southwestern College? I have learned to hold tension, or maybe just to simply hold whatever comes up without needing answers, cures, or solutions. It's really in the process of acceptance where I am finding peace and healing. I have started to see the boxes I put others and myself in, and I have learned how meaningful it can be to deconstruct those boxes and simply see the wholeness of everything and everyone. I have learned more about opening my heart and less about subjecting others to judgment. Believe me, I'm nowhere close to where I'd like to be with any of this, but change doesn't happen over night, and it's certainly never linear!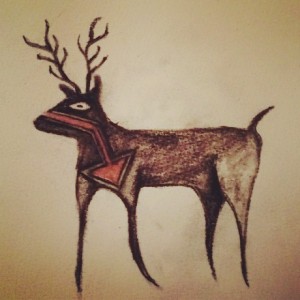 I think most importantly, Southwestern College has helped me to begin to let go of my false notions of control. I most likely can't ever control my environment, but I can transform my perception of my environment. The attempt to control or box reality is violent and cruel, but it's something I've been trained to do, and it's something I have really started to work on changing. One of my favorite books ever written is Invisible Man by Ralph Ellison. Old Ralphy writes, "Life is to be lived, not controlled; and humanity is won by continuing to play in the face of certain defeat." And that is what I would like to work with. I would like to continue to play and to live, and to let others play and live.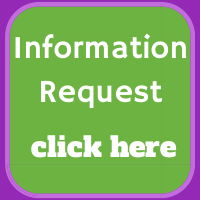 About the Moderator