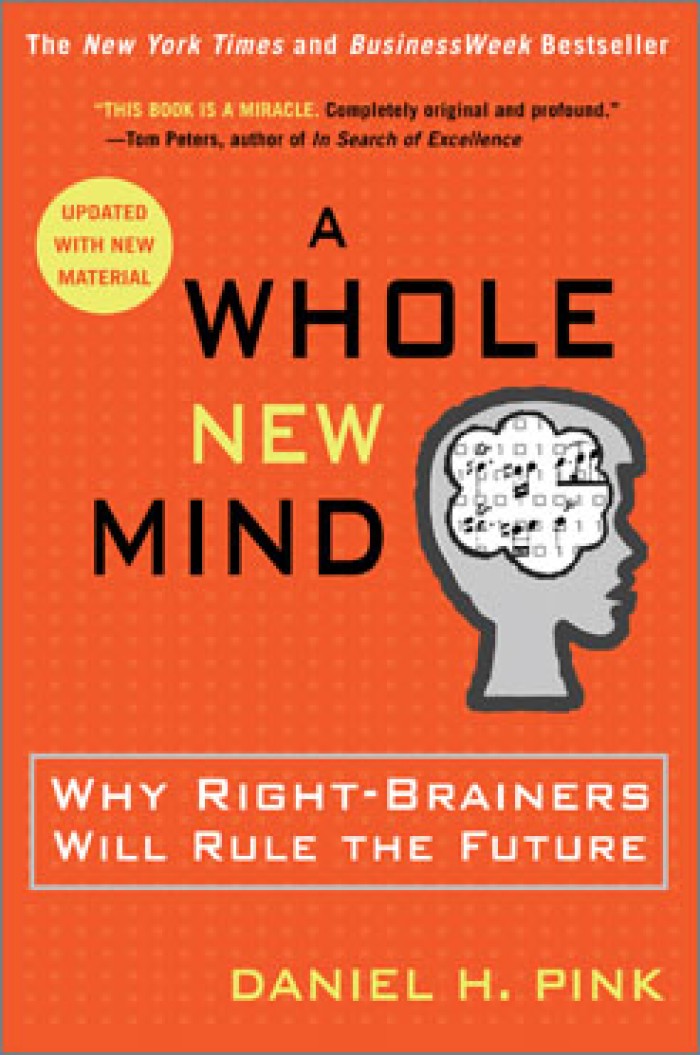 Daniel Pink makes a great case for the increasing prominence of right-brained skills in the USA at this time in history. He argues that primarily left-brained, "knowledge workers", who learned/mastered a body of knowledge or knowledge of processes the rest of us do not know, have long been able to turn that knowledge into a decent career. Sometimes much, much more than that. He argues that this has basically been the American way, and dream, for a long time.
However, Pink's primary thesis is this—that period of unbalanced left-brain dominance in our work force and economy is over. Much of what knowledge workers knew can now be done faster (sometimes by multiples of hundreds or thousands) by computers, and cheaper, by Asia.
Bangladeshis will do your graphic design work for $2 an hour, and Pakistanis will do SEO work for a buck. Even within the states, Legal Zoom will do your will for a fraction of what the guy down the block wants.
What can't so easily be replicated cheaper, or faster? Right brain, creative, innovative, disruptive thinking and creating. "Chindia" (the combined 2 billion strong populations of China and India) are good at replicating, copying, and doing things cheaper, he argues, but not so good at designing or creating the products in the first place.
Collectivist cultures value collective/family values, and not so much the straying from the way things are usually done in order to create new products or systems, or software, or whatever. Thinking outside the box is not only not common, it is not encouraged.
My wife, who is not an American national, sums it up thusly: "Americans just don't give a crap. They will do anything, create anything, do not care what the rules are, or who thinks what. They just go ahead and do it. This would be impossible in Germany…" Let alone Chindia. Or so argues Daniel Pink
If you are an Art Therapy person, or even just a predominantly right-brained person, you want to read this book. If you are a student at SWC, I have a copy, and sometimes the taped version of the book, on my bookshelf. You can at least stop in and see if it is there…Good reading. Inspirational, and encouraging at a time when our country could use some encouragement regarding the future of this economy…
Jim
About the Moderator