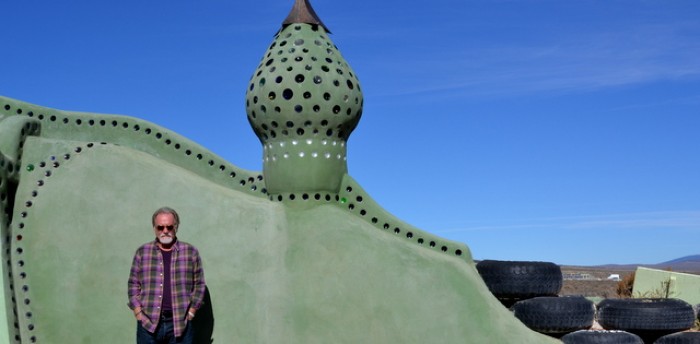 How Does Therapy Work?  One of Three Million Possible Answers, by Jim Nolan
I am reminded of two little stories….(as you probably know, I like these little ways of learning/teaching….) There is a Zen-y kind of thing that goes something like this:
What does the Unenlightened man do? Chops wood, carries water.
What does the Enlightened Man do? Chops wood, carries water.
The other one is the story of the centipede who is cruising down the road until somebody asks her: "How do you manage all of those feet? I mean, which one goes first, then second and so on??" And then when she THINKS about it she starts tripping all over herself and can no longer walk.
…I think you were walking just fine before you got to this point…all of the new info you take in makes you forget, temporarily, how you did it so easily before you read all the books about walking……This line of work is in some respects much more difficult than you can ever imagine (I realize every day that I do not know squat, and part of my growth is no longer being dismayed by that fact), and much EASIER than you could ever imagine. (Ram Dass wrote a book called "BE HERE NOW." Heck–you can do THAT.) By the way, if you have never read Ram Dass, or better yet, listened to his tapes (he has a great voice), you need to do that. No kidding.
You feel like you should have answers, but then you realize you don't have any answers. But then again, you DO. You're told you should not GIVE anybody answers, but then you realize that sometimes you just SHOULD, DESPITE what all the books say. You should not self-disclose about your personal life or experience, but then you realize that sometimes you SHOULD. Which times? Hell, I don't know. When it's a good idea. When is that? You just know. What if I make a mistake? Move on. Do I dare eat a peach? I don't know. Yes. No. Hard to say. I'm gonna do it. Move on.
Perhaps one of the great things a supervisor at the U. of Massachusetts told me was to NOT OVERESTIMATE the impact I am having on most of my clients. A few will be changed significantly by our time on the journey together. A whole lot of them will say, "Yeah, I was in counseling once with some guy, I think he had a beard or something. White guy. Joe, or Jaime or or Jack, or something. He told stories. He was funny. I think he dropped an F Bomb in one of our sessions once. I forget what he told me but it was OK." Another few will say, "Yeah, I went to counseling–it doesn't solve anything. I quit going. That guy didn't know nothin'."
Most people are not asking us to coax them off the literal or metaphorical roof. Most of them are here to ask us about some stuff they are encountering along the way. My baby done left me and I feel so bad. "No kidding, buddy–EVERYBODY'S baby done left them at some time or another, and we all felt so bad. Everybody buries their dog or their mom, everybody has a panic attack and does not know what it is, everybody gets depressed and thinks about what it would be like to die, everybody thinks they are not attractive enough, everybody wishes they were more disciplined, nobody gets along with their parents and kids the way they would wish, everybody has an unkind thought about somebody and everybody questions why God can't do a better job, if s/he has such a grand tool box available, and everybody feels a little uncomfortable about that last thought. It goes on and on. We are all One Human Family, as the bumper sticker in Key West says. So go ahead, tell me what you got…"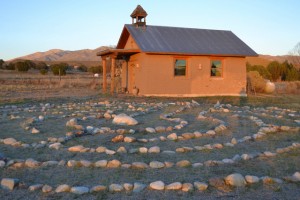 You sit, you listen, you empathize if you can, you try your best if you cannot. You try to take up their world view for the hour, try to figure out what makes sense and works in THEIR little world. Even if you think their world is stupid. And you WILL think that sometimes, and you will feel guilty and embarrassed that you think that. Move on. You will help them see it differently, see connections between past and present, try to empower them to see new options, try to empower them to try different behaviors or understand why they are NOT going to try new behaviors. They will be fine, almost always. They will get "better" if they choose to, they won't if they are not ready or if they choose NOT to. You will see another client. You will go home to your dogs, your cats, your partners, your Grey's Anatomy, your Breaking Bad. You will do your best and life will go on. You don't have to be Carl Jung, or Ammaji, or Connie Buck, or Jim Nolan, or Deb Schroder, or Jose Luis, or Luisa Kolker, or Eckhart Tolle, or anybody else. It will work out.
Your heart is good. Your smarts are good. Have good intentions. Talk with others, get supervision. Most of all, listen to yourself in the quiet of the night. It is not about knowledge, at least in terms of having read about a theory or therapy. It is more about getting clear about how you think the universe works, how spirit works, to the best of your knowledge, on this particular day in Santa Fe when it smells like autumn, and Barney wants you to scratch his ears, and you realize that everything you learned in 59 years could be over-turned in a second, and you know that you are connected to something huge, and in that shared hugeness you know all the answers, and all the questions, and it is all good, and you get up and chop some wood and carry some water…..
About the Moderator