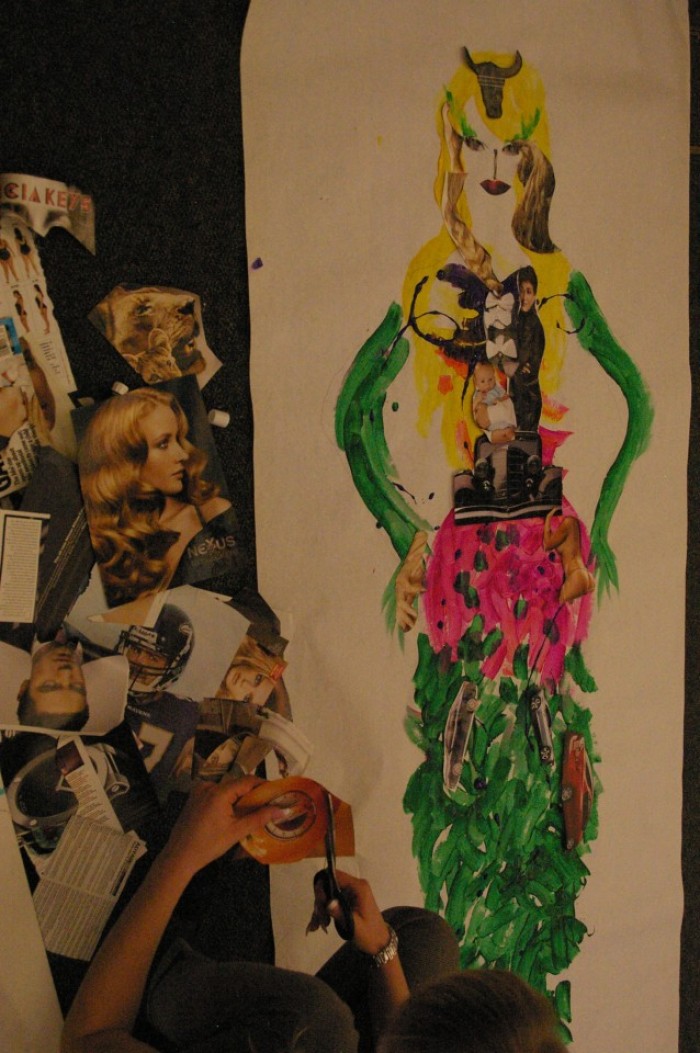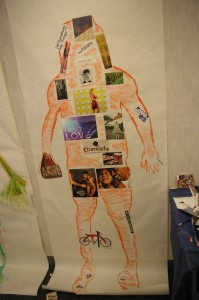 Introduction by Deborah Schroder
We are blessed with adjunct faculty who have very diverse professional interests. This diversity is reflected in how they practice art therapy, how they create art, and what areas of the field they are drawn to in terms of research and study.
This blog will introduce you to an adjunct faculty member in art therapy who is known for her passionate research into some of the more cutting-edge areas in the field. Natalie will be one of the teachers this spring for the multicultural course in art therapy.
(The body outline art pieces were done by participants and permission was received to publish.)
Expressive Therapies Summit 2011
My name is Natalie Carlton and I am an adjunct professor of art therapy at Southwestern College. I wanted to share a part of my positive teaching and learning experiences at the second annual Expressive Therapies Summit 2011 held in New York City last November.
The Summit was conceived as an initiative to bring all the expressive therapy tribes (art, music, drama, dance/movement, and poetry) back together for annual training opportunities and dialogue. I find the larger scope of "expressive arts therapist" to be an important part of my professional identity but also a critical perspective of creativity wholeness when working with clients.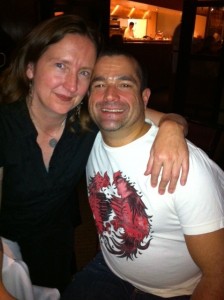 On Saturday November 12, 2011 my colleague John Lutz, ATR-BC and I taught an experiential workshop called Bias, Art & Identity. We had been working long-term on a video project by the same title for three years regarding the exploration of mental health treatment of transgender or gender-variant people. Our workshop was a multimedia presentation that we hoped would inspire dialogue but also a looking inward for participants regarding the complicated issues. We showed our completed video and lectured on a glossary of transgender terminology and definitions, case studies and ethical considerations in art therapy. We also facilitated an hour-long body tracing exercise where participants individually explored their own body shapes, gender and "felt but not seen" identities with paints, pencils, collage and pastels.
Overall, our workshop experience felt like a completion of a larger process of looking in to understand personal and professional bias around gender. Our initial inspiration was to explore our own biases around gender experience and our own gender presentation and identity issues as art therapists. Our secondary discoveries were to articulate better the wider experience we can all have as male and female on a continuum of body and emotional experience as well as inner and outer identity and presentation experiences.
Our video process was as amazing as it was challenging. Our method of exploration was to interview many individuals who could speak from multi perspectives on transgender identity issues and experience in the world. The process gave us many opportunities to consider the difficult bias experiences others face, new thoughts regarding the sources of bias and to create dialogue among interviewees, our video viewers and ourselves.
Comments for Expressive Therapies Summit 2011 by Natalie Carlton
Suzanne Otter
It is inspiring to read about Natalie doing what she encourages students to do… stay in touch with the larger professional community and write about our experiences. Thanks very much.
About the Moderator