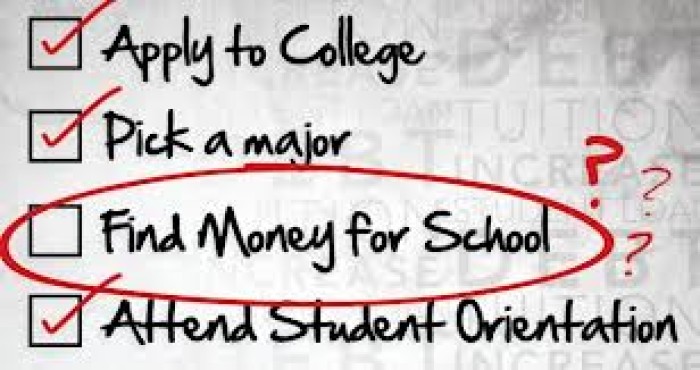 Ten Important Tips for getting Financial Aid in Graduate School
1. In order to file for financial aid, you have to complete the FAFSA, and in order to complete the FAFSA, you need to do your taxes
2.  SO DO YOUR TAXES AS EARLY AS YOU CAN!
3. Why? Because more scholarships are available EARLY in the recruitment season than there are later.
4. So the longer you wait on taxes, and the longer you wait on the FAFSA, the fewer opportunities you have for scholarships
5. If an essay is required, take your time, be reflective, and address what is asked (I have seen the exact same essay submitted for scholarships that were offered for VERY different reasons, and you lose a lot of points for that. You just do. It looks like "I just didn't really want to take the time…"
6. Apply for everything for which you are eligible. (At Southwestern College, we sometimes do not award a scholarship because nobody applied for it. Yeah—go figure.)
7. Do not look at the cost of a program and assume you cannot afford it. Don't Don't Don't. Tell the Admissions or Enrolment Manager what you can afford. Maybe they cannot do anything, but often they can. This is not unlike buying a car. Enrolment Managers want to see you in a classroom seat. Seriously.
8. Use all the patience you have. It pays off. People get frustrated and give up, leaving money on the table. I understand why they do, but it is not a great strategy. Stay in there with the process.
9. New students often get a harder look than current students when it comes to scholarships. If you are applying but not yet a student at a school, you have some leverage. Use it.
10. If you get nothing this time around, do the exact same thing the next time around—people who award scholarships are very aware of who has gotten more than one scholarship and who has not gotten any award. You will get your turn!
Best of Luck!
Jim Nolan, President of Southwestern College
Master's Degrees in Counseling and Art Therapy/Counseling
Santa Fe, New Mexico
About the Moderator